I'm pleased to share what I consider the most promising, must-read nonfiction titles scheduled for release in March of 2023. These titles make up our second group of nominees for Season 21 of the Next Big Idea Club (the February group was announced here).
All nominated books will be shared with our Next Big Idea Club curators—Susan Cain, Malcolm Gladwell, Adam Grant, and Daniel Pink—who will narrow the list down to a handful of finalists and, ultimately, two official season selections.
Authors will also be invited to create a "Book Bite", a 15-minute audio self-recording that features 5 key insights from their book. Imagine chatting with a stranger at a party—only that person just happened to write a fascinating nonfiction book!
And now, the March 2023 titles are…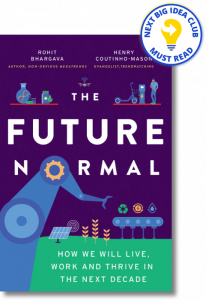 The Future Normal: How We Will Live, Work and Thrive in the Next Decade
By Rohit Bhargava & Henry Coutinho-Mason
Publication Date: March 7, 2023
For the past decade, Rohit Bhargava and Henry Coutinho-Mason have been on the front lines of exploring the global forces shaping our future normal through their work independently leading two of the most successful trend consultancies in the world: TrendWatching and the Non-Obvious Company. View on Amazon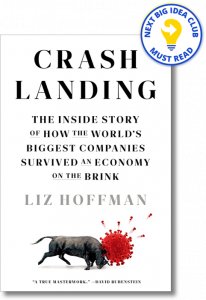 Crash Landing: The Inside Story of How the World's Biggest Companies Survived an Economy on the Brink
By Liz Hoffman
Publication Date: March 7, 2023
A kaleidoscopic account of the financial carnage of the pandemic, revealing the fear, grit, and gambles that drove the economy's winners and losers—from a leading business reporter. View on Amazon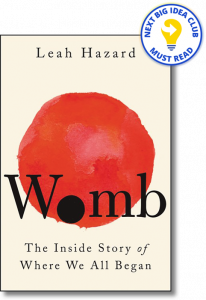 Womb: The Inside Story of Where We All Began
By Leah Hazard
Publication Date: March 7, 2023
With a midwife's warmth and humor, Hazard tackles pressing questions: Is the womb connected to the brain? Can cervical crypts store sperm? Do hysterectomies affect sexual pleasure? How can smart tampons help health care? Why does endometriosis take so long to be diagnosed? Will external gestation be possible in our lifetime? View on Amazon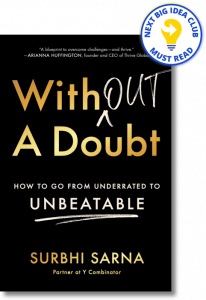 Without a Doubt: How to Go from Underrated to Unbeatable
By Surbhi Sarna
Publication Date: March 7, 2023
An inspiring take on how to turn other's—and your own—doubt into rocket fuel to achieve your dreams. The very qualities that make you an outlier are, in fact, your strengths. View on Amazon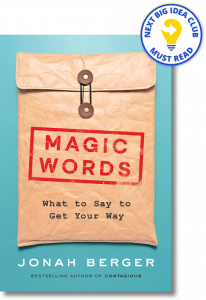 Magic Words: What to Say to Get Your Way
By Jonah Berger
Publication Date: March 7, 2023
A world-renowned marketing expert and number-one New York Times bestselling author reveals how mastering a few words can change your life. An inside look at the new science of language and how you can use it to motivate, engage, and persuade. Technological advances in machine learning, computational linguistics, and natural language processing, combined with the digitization of everything from cover letters to conversations, have yielded unprecedented insights. View on Amazon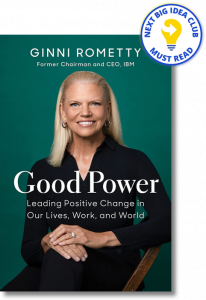 Good Power: Leading Positive Change in Our Lives, Work, and World
By Ginni Rometty
Publication Date: March 7, 2023
Former IBM CEO Ginni Rometty delivers a powerful combination of memoir, leadership lessons, and big ideas on how we can all drive meaningful change. View on Amazon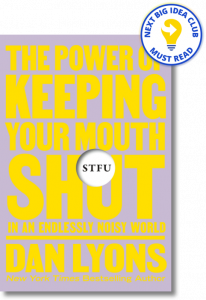 STFU: The Power of Keeping Your Mouth Shut in a World That Won't Stop Talking
By Dan Lyons
Publication Date: March 7, 2023
A desperately needed wake-up call for a world that demands we keep tweeting, posting, and podcasting that proves the most important thing might be to shut the f*ck up! View on Amazon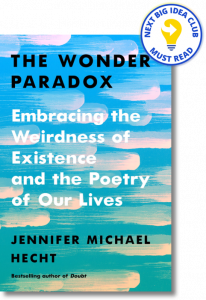 The Wonder Paradox: Embracing the Weirdness of Existence and the Poetry of Our Lives
By Jennifer Michael Hecht
Publication Date: March 7, 2023
Hecht offers ways to excavate the useful aspects of tradition and to replace what no longer feels true. Through cultures and poetic wisdom from around the world―Sappho, Rumi, Shakespeare, Issa, Tagore, Frost, Szymborska, Angelou, and others―she blends literary criticism with spiritual guidance rooted in the everyday. Linking our needs to particular poems, she helps us better understand those needs, ourselves, and poetry. View on Amazon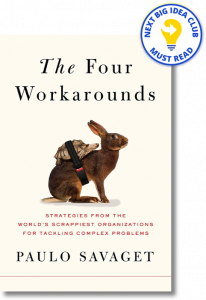 The Four Workarounds: Strategies from the World's Scrappiest Organizations for Tackling Complex Problems
By Paulo Savaget
Publication Date: March 7, 2023
For ages, global corporations have been lecturing small organizations and not-for-profits on how to get things done. As it turns out, it should have been the other way around. In this groundbreaking book, scholar Paulo Savaget shows how the most valuable lessons about problem-solving can be learned from the scrappiest groups. View on Amazon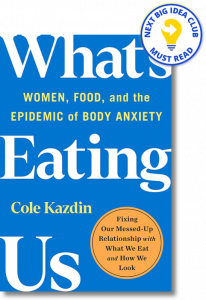 What's Eating Us: Women, Food, and the Epidemic of Body Anxiety
By Cole Kazdin
Publication Date: March 7, 2023
Blending personal narrative and investigative reporting, Emmy Award-winning journalist Cole Kazdin reveals that disordered eating is an epidemic crisis killing millions of women. View on Amazon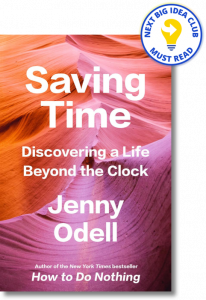 Saving Time: Discovering a Life Beyond the Clock
By Jenny Odell
Publication Date: March 7, 2023
A radical argument that we are living on the wrong clock—one that tells us time is money—and that there are other ways of experiencing time that offer bold, hopeful possibilities for ourselves and the planet. View on Amazon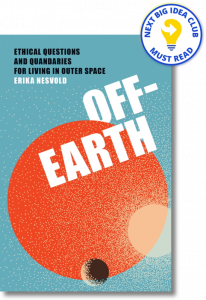 Off-Earth: Ethical Questions and Quandaries for Living in Outer Space
By Erika Nesvold
Publication Date: March 7, 2023
Explores the all-too-human issues raised by the prospect of settling in outer space. It's worth remembering, Erika Nesvold suggests, that in making new worlds, we don't necessarily leave our earthly problems behind. Accordingly, her work highlights the complex ethical challenges that accompany any other-worldly venture. View on Amazon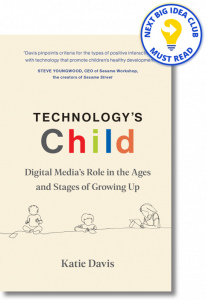 Technology's Child: Digital Media's Role in the Ages and Stages of Growing Up
By Katie Davis
Publication Date: March 7, 2023
Children's experiences with technology—their "screen time" and digital social relationships—have become an inescapable aspect of growing up. This book, for the first time, identifies the qualitative distinctions between different ages and stages of this engagement, and offers invaluable guidance for parents and teachers navigating the digital landscape, and for technology designers charting the way. View on Amazon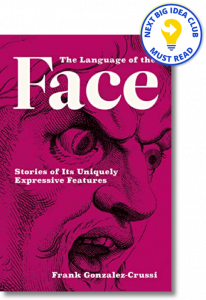 The Language of the Face: Stories of Its Uniquely Expressive Features
By Frank Gonzalez-Crussi
Publication Date: March 7, 2023
A broad and riveting cultural history of physiognomy, exploring how the desire to divine deeper meaning from our looks has compelled humans for millennia. View on Amazon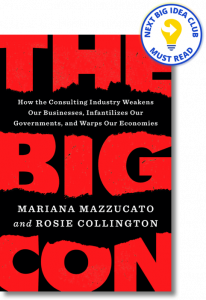 The Big Con: How the Consulting Industry Weakens Our Businesses, Infantilizes Our Governments, and Warps Our Economies
By Mariana Mazzucato & Rosie Collington
Publication Date: March 7, 2023
The "Big Con" describes the confidence trick the consulting industry performs in contracts with hollowed-out and risk-averse governments and shareholder value-maximizing firms. It grew from the 1980s and 1990s in the wake of reforms by the neoliberal right and Third Way progressives, and it thrives on the ills of modern capitalism, from financialization and privatization to the climate crisis. It is possible because of the unique power that big consultancies wield through extensive contracts and networks—as advisors, legitimators, and outsourcers—and the illusion that they are objective sources of expertise and capacity. In the end, the Big Con weakens our businesses, infantilizes our governments, and warps our economies. View on Amazon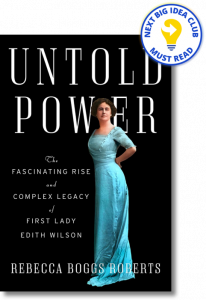 Untold Power: The Fascinating Rise and Complex Legacy of First Lady Edith Wilson
By Rebecca Boggs Roberts
Publication Date: March 7, 2023
A nuanced portrait of the first acting woman president. While this nation has yet to elect its first woman president—and though history has downplayed her role—just over a century ago a woman became the nation's first acting president. A richly overdue examination of one of American history's most influential, complicated women as well as the surprising and often absurd realities of American politics. View on Amazon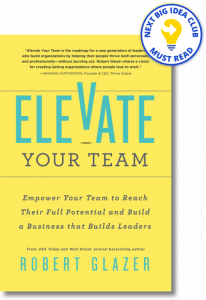 Elevate Your Team: Empower Your Team To Reach Their Full Potential and Build A Business That Builds Leaders
By Robert Glazer
Publication Date: March 7, 2023
The ability to elevate―to exceed and outperform expectations―is directly related to your ability to build capacity in yourself and others. Elevate your Team will show that making time to not just tackle everything you place on your plate (personally and professionally) but to CRUSH each and every accomplishment is the way to successful professional and personal growth. View on Amazon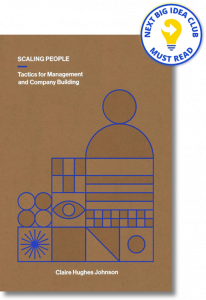 Scaling People: Tactics for Management and Company Building
By Claire Hughes Johnson
Publication Date: March 7, 2023
From a Stripe and Google executive, a practical guide to company building and scaling the most important resource it has: its people. View on Amazon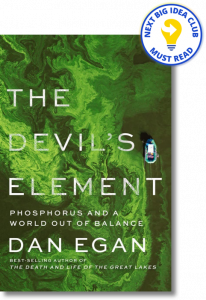 The Devil's Element: Phosphorus and a World Out of Balance
By Dan Egan
Publication Date: March 7, 2023
In this major work of explanatory science and environmental journalism, Pulitzer Prize finalist Dan Egan investigates the past, present, and future of what has been called "the oil of our time." Our overreliance on this vital crop nutrient is today causing toxic algae blooms and "dead zones" in waterways from the coasts of Florida to the Mississippi River basin to the Great Lakes and beyond. Egan also explores the alarming reality that diminishing access to phosphorus poses a threat to the food system worldwide―which risks rising conflict and even war. View on Amazon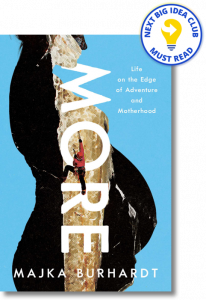 More: Life on the Edge of Adventure and Motherhood
By Majka Burhardt
Publication Date: March 7, 2023
An intense and emotional epistolary memoir by one of the world's top ice climbers, born at the confluence of motherhood, adventure, career, and marriage. View on Amazon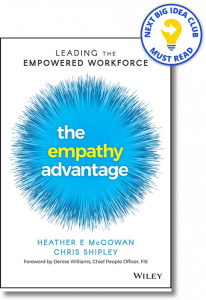 The Empathy Advantage: Leading the Empowered Workforce
By Heather McGowan & Chris Shipley
Publication Date: March 7, 2023
The Empathy Advantage offers advice on how to lead a complex, diverse, and multi-generational workforce to out-perform your competition. View on Amazon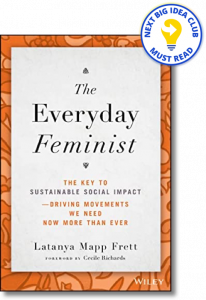 The Everyday Feminist: The Key to Sustainable Social Impact Driving Movements We Need Now More than Ever
By Latanya Mapp Frett
Publication Date: March 8, 2023
Accomplished feminist activist and executive Latanya Mapp Frett delivers a powerful and practical exploration of the factors that make a feminist social movement impactful in its place and time. In the book, you'll discover popular and not-so-popular social movements and the leaders, art, research, and narratives that drove them. View on Amazon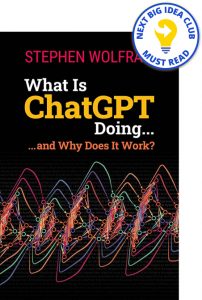 What Is ChatGPT Doing … and Why Does It Work?
By Stephen Wolfram
Publication Date: March 9, 2023
Find out how the success of ChatGPT brings together the latest neural net technology with foundational questions about language and human thought posed by Aristotle more than two thousand years ago. View on Amazon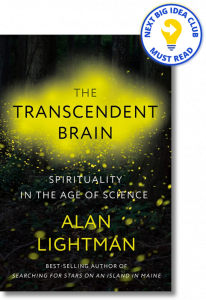 The Transcendent Brain: Spirituality in the Age of Science
By Alan Lightman
Publication Date: March 14, 2023
From the acclaimed author of Einstein's Dreams comes a fascinating investigation of "spiritual materialism"—transcendent experiences for the scientifically inclined. View on Amazon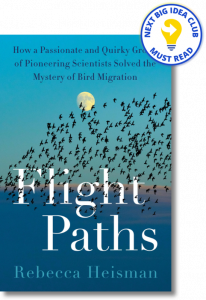 Flight Paths: How a Passionate and Quirky Group of Pioneering Scientists Solved the Mystery of Bird Migration
By Rebecca Heisman
Publication Date: March 14, 2023
Flight Paths is the never-before-told story of how a group of migration-obsessed scientists in the twentieth and twenty-first centuries engaged nearly every branch of science to understand bird migration. Heisman demonstrates that the real power of science happens when people work together, focusing their minds and knowledge on a common goal. While the world looks to tackle massive challenges involving conservation and climate, the story of migration research offers a beacon of hope that we can find solutions to difficult and complex problems. View on Amazon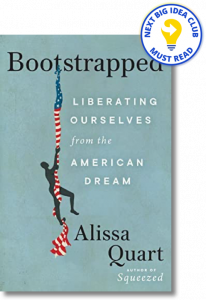 Bootstrapped: Liberating Ourselves from the American Dream
By Alissa Quart
Publication Date: March 14, 2023
An unsparing, incisive, yet ultimately hopeful look at how we can shed an American obsession with self-reliance that has made us less equal, less healthy, less productive, and less fulfilled. View on Amazon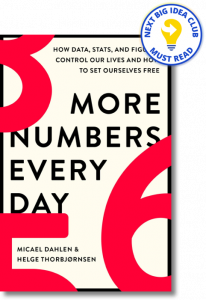 More Numbers Every Day : How Data, Stats, and Figures Control Our Lives and How to Set Ourselves Free
By Micael Damien & Helge Thorbjornsen
Publication Date: March 14, 2023
With groundbreaking, empowering, sometimes frightening, and sometimes funny research, they help us see how numbers creep into our heads and bodies, affecting how we think and feel. When do numbers make us stronger and when do they make us weaker? When do they mislead us? And when do they turn us into narcissistic idiots? Look at the book as your numerical vaccination, for a happier and more numerically healthy life. View on Amazon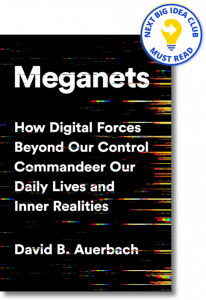 Meganets : How Digital Forces Beyond Our Control Commandeer Our Daily Lives and Inner Realities
By David Auerbach
Publication Date: March 14, 2023
How the autonomous digital forces jolting our lives–as uncontrollable as the weather and plate tectonics–are transforming life, society, culture, and politics. View on Amazon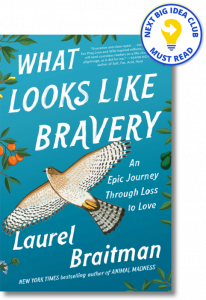 What Looks Like Bravery: An Epic Journey Through Loss to Love
By Laurel Braitman
Publication Date: March 14, 2023
A revelatory, insightful look at how unexamined grief can persist over decades. It's a soaring and universal coming-of-age story about the importance of untangling what our parents want for us from the things we want for ourselves. View on Amazon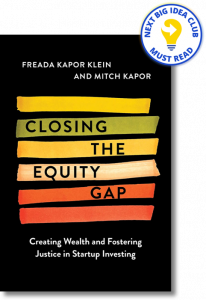 Closing the Equity Gap : Creating Wealth and Fostering Justice in Startup Investing
By Freada Kapor Klein & Mitch Kapor
Publication Date: March 14, 2023
An entrepreneur and a social activist remake the future of investing and business, offering a groundbreaking "win-win" roadmap for creating wealth and addressing inequalities by investing in groundbreaking tech companies that defy assumptions from Silicon Valley to Wall Street. View on Amazon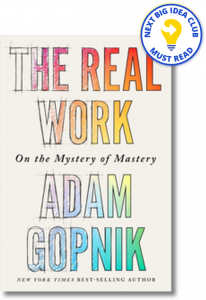 The Real Work: On the Mystery of Mastery
By Adam Gopnik
Publication Date: March 14, 2023
Mastering a skill is a process of methodically breaking down and building up, piece by piece―and that true mastery, in any field, requires mastering other people's minds. Exuberant and profound, The Real Work is ultimately about why we relentlessly seek to better ourselves in the first place. View on Amazon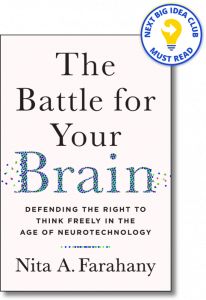 The Battle for Your Brain : Defending the Right to Think Freely in the Age of Neurotechnology
By Nita Farahany
Publication Date: March 14, 2023
A rock star academic explores the final frontier of personal privacy: your mind. Our brains can be changed with performance-boosting drugs, electrical stimulation, and even surgical interventions. Soon neuro-cinema, neuro-monitoring, and even cognitive warfare will be commonplace―the brain is the next battleground for humanity. View on Amazon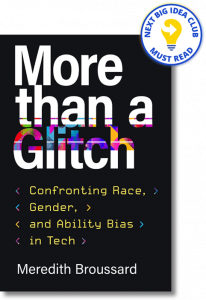 More than a Glitch: Confronting Race, Gender, and Ability Bias in Tech
By Meredith Broussard
Publication Date: March 14, 2023
When technology reinforces inequality, it's not just a glitch—it's a signal that we need to redesign our systems to create a more equitable world. View on Amazon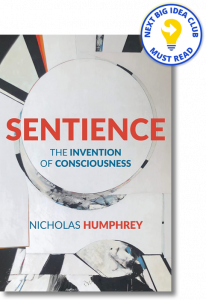 Sentience: The Invention of Consciousness
By Nicholas Humphrey
Publication Date: March 14, 2023
Humphrey presents here in full a new, plausible solution that phenomenal consciousness, far from being primitive, is a relatively late and sophisticated evolutionary development. The implications for the existence of sentience in nonhuman animals are startling and provocative. View on Amazon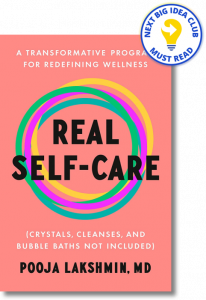 Real Self-Care: A Transformative Program for Redefining Wellness (Crystals, Cleanses, and Bubble Baths Not Included)
By Pooja Lakshmin
Publication Date: March 14, 2023
A long-overdue reckoning with the contradictions of the wellness industry and a paradigm-shifting program for practicing real self-care that will empower, uplift, and maybe even start a revolution. View on Amazon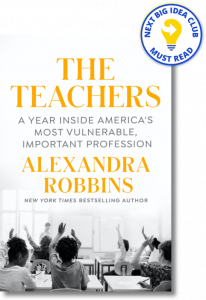 The Teachers: A Year Inside America's Most Vulnerable, Important Profession
By Alexandra Robbins
Publication Date: March 14, 2023
A riveting, year-in-the-life account of three teachers, combined with reporting that reveals what's really going on behind school doors, by New York Times bestselling author and education expert Alexandra Robbins. View on Amazon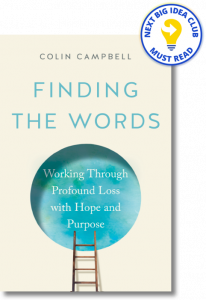 Finding the Words : Working Through Profound Loss with Hope and Purpose
By Colin Campbell
Publication Date: March 14, 2023
Full of practical advice on how to survive in the aftermath of loss, Finding the Words teaches readers how to actively reach out to their community, perform mourning rituals, and find ways to express their grief, so they can live more fully while also holding their loved ones close. View on Amazon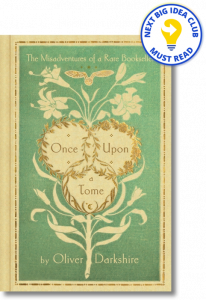 Once Upon a Tome: The Misadventures of a Rare Bookseller
By Oliver Darkshire
Publication Date: March 14, 2023
By turns unhinged and earnest, Once Upon a Tome is the colorful story of life in one of the world's oldest bookshops and a love letter to the benign, unruly world of antiquarian bookselling, where to be uncommon or strange is the best possible compliment. View on Amazon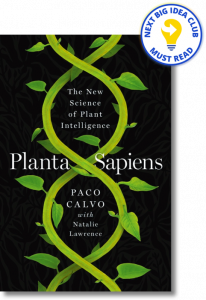 Planta Sapiens: The New Science of Plant Intelligence
By Paco Calvo
Publication Date: March 14, 2023
Calvo shows for the first time how we can use tools developed in animal cognition studies in a quest to deeply understand plant intelligence. He illuminates how plants inspire technological advancements: from robotics and AI to tackling the ecological crisis. Most importantly, he demonstrates that plants are neither objects nor resources; they are agents in themselves, and for themselves. View on Amazon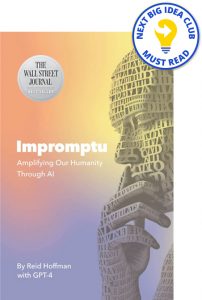 Impromptu: Amplifying Our Humanity Through AI
By Reid Hoffman
Publication Date: March 15, 2023
Impromptu explores how we might address risk as we continue to develop AI technologies that can boost human progress at a time when the need for rapid solutions at scale has never been greater. View on Amazon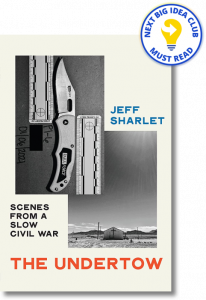 The Undertow: Scenes from a Slow Civil War
By Jeff Sharlet
Publication Date: March 21, 2023
One of America's finest reporters and essayists explores the powerful currents beneath the roiled waters of a nation coming apart. View on Amazon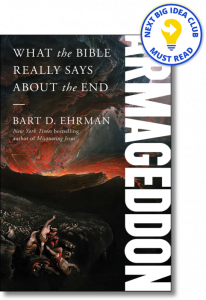 Armageddon: What the Bible Really Says about the End
By Bart Ehrman
Publication Date: March 21, 2023
By turns hilarious, moving, troubling, and provocative, Armageddon presents inspiring insights into how to live our lives in the face of an uncertain future and reveals what the Bible really says about the end. View on Amazon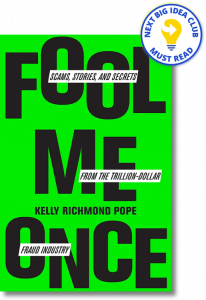 Fool Me Once: Scams, Stories, and Secrets from the Trillion-Dollar Fraud Industry
By Kelly Richmond Pope
Publication Date: March 21, 2023
A riveting look at the perpetrators, victims, and whistleblowers behind financial crimes from acclaimed professor and documentarian Kelly Richmond Pope. View on Amazon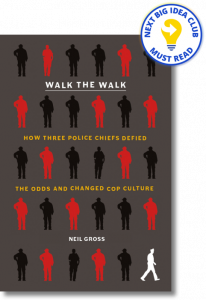 Walk the Walk: How Three Police Chiefs Defied the Odds and Changed Cop Culture
By Neil Gross
Publication Date: March 21, 2023
From one of the most interesting sociologists of his generation and a former cop, the story of three departments and their struggle to change aggressive police culture and achieve what Americans want: fair, humane, and effective policing. View on Amazon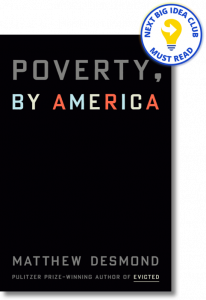 Poverty, by America
By Matthew Desmond
Publication Date: March 21, 2023
Acclaimed sociologist Matthew Desmond draws on history, research, and original reporting to show how affluent Americans knowingly and unknowingly keep poor people poor. View on Amazon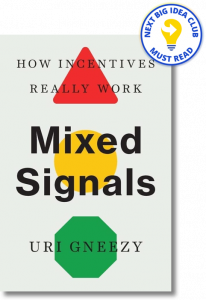 Mixed Signals: How Incentives Really Work
By Uri Gneezy
Publication Date: March 21, 2023
An informative and entertaining account of how actions send signals that shape behaviors and how to design better incentives for better results in our life, our work, and our world. View on Amazon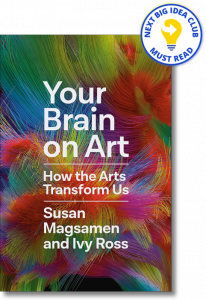 Your Brain on Art: How the Arts Transform Us
By Susan Magsamen & Ivy Ross
Publication Date: March 21, 2023
A life-altering journey through the science of neuroaesthetics, which offers proof for how our brains and bodies transform when we participate in the arts—and how this knowledge can improve our health, enable us to flourish, and build stronger communities. View on Amazon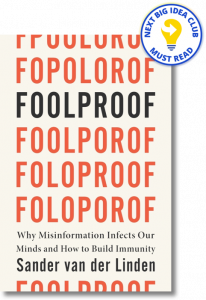 Foolproof: Why Misinformation Infects Our Minds and How to Build Immunity
By Sander van der Linden
Publication Date: March 21, 2023
We can cultivate immunity through the innovative science of "prebunking": inoculating people against false information by preemptively exposing them to a weakened dose, thus empowering them to identify and fend off its manipulative tactics. Deconstructing the characteristic techniques of conspiracies and misinformation, van der Linden gives readers practical tools to defend themselves and others against nefarious persuasion―whether at scale or around their own dinner table. View on Amazon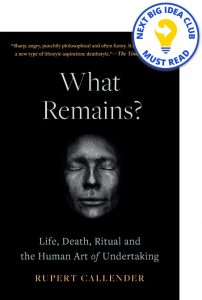 What Remains?: Life, Death and the Human Art of Undertaking
By Rupert Callender
Publication Date: March 23, 2023
What Remains? is the unforgettable story of the life and work of the world's first punk undertaker―but it is also a book about ordinary, everyday humanity and our capacity to face death with courage and compassion. To say goodbye to the people we love in our own way. View on Amazon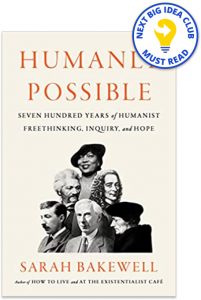 Humanly Possible: Seven Hundred Years of Humanist Freethinking, Inquiry, and Hope
By Sarah Bakewell
Publication Date: March 28, 2023
The bestselling author of How to Live and At the Existentialist Café explores seven hundred years of writers, thinkers, scientists, and artists, all trying to understand what it means to be truly human. View on Amazon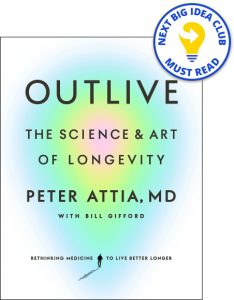 Outlive: The Science and Art of Longevity
By Peter Attia
Publication Date: March 28, 2023
A groundbreaking manifesto on living better and longer that challenges the conventional medical thinking on aging and reveals a new approach to preventing chronic disease and extending long-term health, from a visionary physician and leading longevity expert. View on Amazon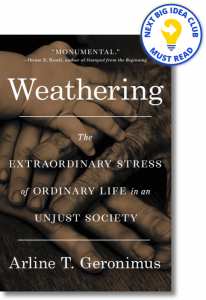 Weathering: The Extraordinary Stress of Ordinary Life in an Unjust Society
By Arline Geronimus
Publication Date: March 28, 2023
Geronimus argues that health and aging have more to do with how society treats us than how well we take care of ourselves. She explains what happens to human bodies, down to the cellular level, as they attempt to withstand and overcome the challenges and insults that society leverages at them, and details how this process ravages their health. And she proposes solutions. View on Amazon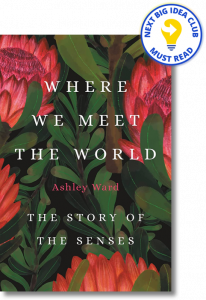 Where We Meet the World: The Story of the Senses
By Ashley Ward
Publication Date: March 28, 2023
Our senses are what make life worth living. They allow us to appreciate a sip of an ice-cold drink, the sound of laughter, the touch of a lover. But only recently have incredible advances in sensory biology given us the ability to understand how and why our senses evolved as they have. View on Amazon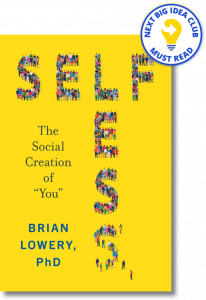 Selfless: The Social Creation of "You"
By Brian Lowery
Publication Date: March 28, 2023
Despite what many may think, we aren't islands unto ourselves; we are the creation of the many hands that touch us. We don't just exist in communities, we are created and shaped by them. By recognizing that we are products of relationship— from fleeting transactions to deep connections—we shatter the myth of individualism and free ourselves to make our lives and the world accordingly. View on Amazon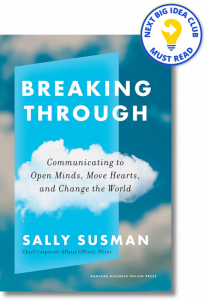 Breaking Through: Communicating to Open Minds, Move Hearts, and Change the World
By Sally Susman
Publication Date: March 28, 2023
Pfizer's celebrated communications leader, Sally Susman, reveals how we can break through all the noise and conventional thinking to get our message across and make positive change. View on Amazon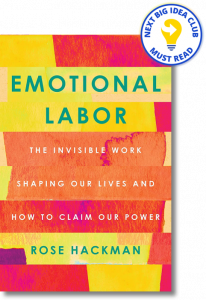 Emotional Labor: The Invisible Work Shaping Our Lives and How to Claim Our Power
By Rose Hackman
Publication Date: March 28, 2023
Traces the history of the term and exposes common manifestations of the phenomenon. She describes the many ways women and girls are forced to edit the expressions of their emotions to accommodate and elevate the emotions of others. But Hackman doesn't simply diagnose a problem―she empowers us to combat patriarchy and forge pathways for radical evolution, justice, and change. View on Amazon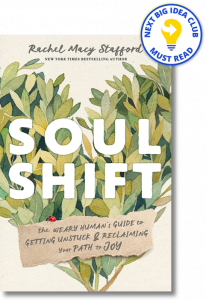 Soul Shift : The Weary Human's Guide to Getting Unstuck and Reclaiming Your Path to Joy
By Rachel Macy Stafford
Publication Date: March 28, 2023
New York Times bestselling author and celebrated motivational speaker Rachel Macy Stafford guides us on a journey to remember and reconnect with what truly delights and fulfills our hearts. Throughout this shame-free, hope-filled guide, you'll follow the guidance of your soul through eight key areas of discovery. View on Amazon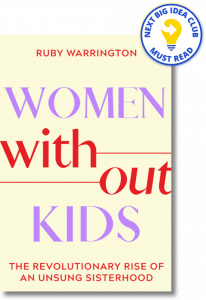 Women Without Kids : The Revolutionary Rise of an Unsung Sisterhood
By Ruby Warrington
Publication Date: March 28, 2023
A timely and radical reframing of everything it means not to be a mom, set against the backdrop of an unprecedented drop-off in the birth rate globally. Taking in themes from intergenerational healing to feminism to environmentalism, Women Without Kids is both a personal look and anthropological dig into a stubbornly taboo topic, and at a crucial point in our human story. View on Amazon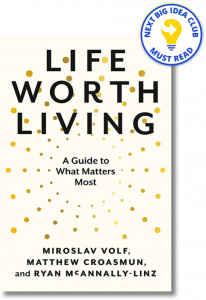 Life Worth Living: A Guide to What Matters Most
By Miroslav Volf, Matthew Croasmun & Ryan McAnnally-Linz
Publication Date: March 28, 2023
In Life Worth Living, named after its authors' highly sought-after undergraduate course, Volf, Croasmun, and McAnnally-Linz chart out this question, providing readers with jumping-off points, road maps, and habits of reflection for figuring out where their lives hold meaning and where things need to change. View on Amazon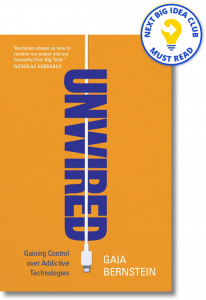 Unwired: Gaining Control over Addictive Technologies
By Gaia Bernstein
Publication Date: March 28, 2023
Rather than blaming users, this book shatters the illusion that we autonomously choose how to spend our time online. It shifts the moral responsibility and accountability for solutions to corporations. Drawing lessons from the tobacco and food industries, Bernstein demonstrates why government regulation is necessary to curb technology addiction and describes a grassroots movement already in action across courts and legislative halls. View on Amazon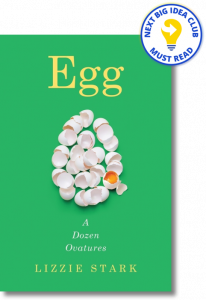 Egg: A Dozen Ovatures
By Lizzie Stark
Publication Date: March 28, 2023
The egg is a paradox―both alive and not alive―and a symbol as old as culture itself. In this wide-ranging and delightful journey through its natural and cultural history, Lizzie Stark explores the egg's deep meanings, innumerable uses, and metabolic importance through a dozen dazzling specimens. Filled with colorful characters and fascinating morsels, Egg is playful, informative, and guarantees that you'll never take this delicate ovoid for granted again. View on Amazon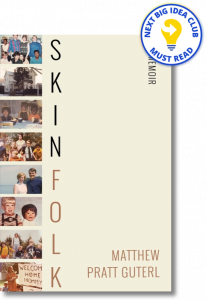 Skinfolk: A Memoir
By Matthew Pratt Guterl
Publication Date: March 28, 2023
Guterl narrates his family saga of astonishing originality, in which even the best intentions would prove woefully inadequate. He takes us inside the clapboard house where his parents, Bob and Sheryl, raised their makeshift brood in a nation riven then as now by virulent racism and xenophobia. Chronicling both the humor and pathos of this experiment, he opens a door to our dreams of what the idea of family might make possible. View on Amazon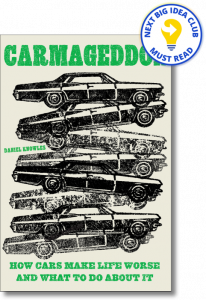 Carmageddon: How Cars Make Life Worse and What to Do About It
By Daniel Knowles
Publication Date: March 28, 2023
A high-octane polemic against cars—which are ruining the world, while making us unhappy and unhealthy—from a talented young writer at the Economist. View on Amazon
Download the Next Big Idea App to enjoy "Book Bite" summaries of hundreds of groundbreaking books like these: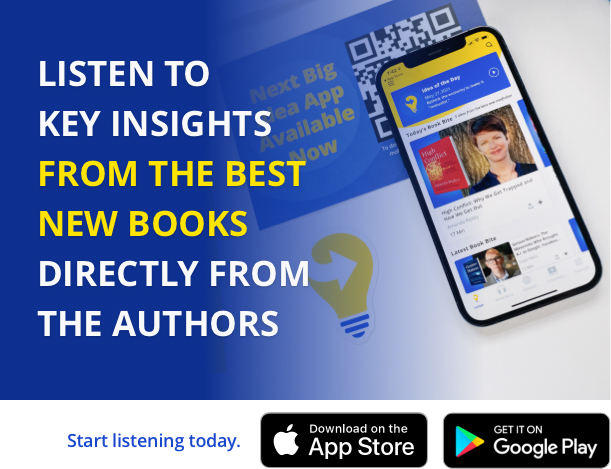 When you buy through our Amazon links, the Next Big Idea Club may earn an affiliate commission.