I'm pleased to share what I consider the most promising, must-read nonfiction titles scheduled for release in May of 2023. These titles make up our first group of nominees for Season 22 of the Next Big Idea Club.
All nominated books will be shared with our Next Big Idea Club curators—Susan Cain, Malcolm Gladwell, Adam Grant, and Daniel Pink—who will narrow the list down to a handful of finalists and, ultimately, two official season selections.
Authors will also be invited to create a "Book Bite", a 15-minute audio self-recording that features 5 key insights from their book. Imagine chatting with a stranger at a party—only that person just happened to write a fascinating nonfiction book!
And now, the May 2023 titles are…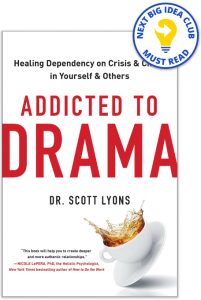 Addicted to Drama: Healing Dependency on Crisis and Chaos in Yourself and Others
By Scott Lyons
Publication Date: May 2, 2023
Clinical psychologist and mind-body expert Dr. Scott Lyons turns the notion of the "drama queen" on its head, showing that drama is actually an addiction and those who are suffering with it are experiencing a much deeper psychological, biological, and social pain. View on Amazon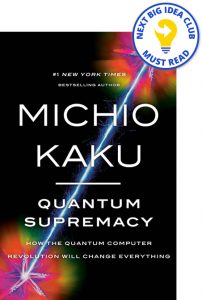 Quantum Supremacy: How the Quantum Computer Revolution Will Change Everything
By Michio Kaku
Publication Date: May 2, 2023
An exhilarating tour of humanity's next great technological achievement—quantum computing—which may eventually illuminate the deepest mysteries of science and solve some of humanity's biggest problems, like global warming, world hunger, and incurable disease, by the bestselling author of The God Equation. View on Amazon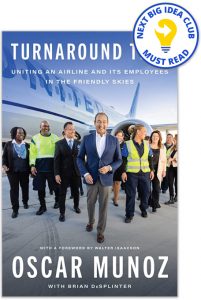 Turnaround Time: Uniting an Airline and Its Employees in the Friendly Skies
By Oscar Munoz
Publication Date: May 2, 2023
Go behind the scenes with the CEO who led United Airlines' remarkable turnaround. View on Amazon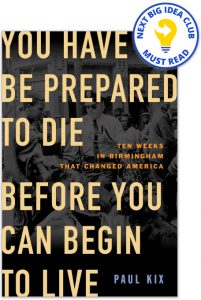 You Have to Be Prepared to Die Before You Can Begin to Live: Ten Weeks in Birmingham That Changed America
By Paul Kix
Publication Date: May 2, 2023
The story of the Southern Christian Leadership Conference's pivotal 10 week campaign in 1963 to end segregation in Birmingham, Alabama. Kix's book is the first to zero in on the ten weeks of Project C, as it was known. It's about Where It All Began, for sure, but it's also the key to understanding Where We Are Now and Where We Will Be. View on Amazon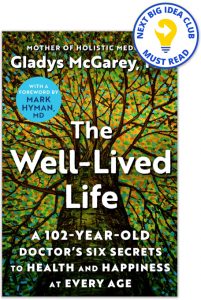 The Well-Lived Life: A 102-Year-Old Doctor's Six Secrets to Health and Happiness at Every Age
By Gladys McGarey
Publication Date: May 2, 2023
Dr. Gladys McGarey, a centenarian still-practicing doctor and the mother of holistic medicine, reveals her powerful and life-changing secrets for how to live with joy, vitality, and purpose at any age. View on Amazon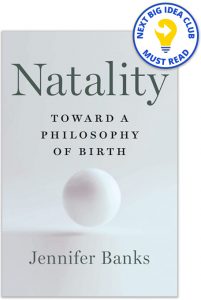 Natality: Toward a Philosophy of Birth
By Jennifer Banks
Publication Date: May 2, 2023
An exhilarating exploration of natality, a much-needed counterpoint to mortality, drawing on the insights of brilliant writers and thinkers. Natality invites readers to attend to birth as a challenging and life-affirming reminder of our shared humanity and our capacity for creative renewal. View on Amazon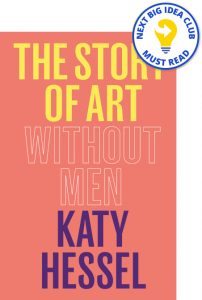 The Story of Art Without Men
By Katy Hessel
Publication Date: May 2, 2023
Explore the Dutch Golden Age, the astonishing work of postwar artists in Latin America, and the women defining art in the 2020s. Have your sense of art history overturned and your eyes opened to many artforms often ignored or dismissed. From the Cornish coast to Manhattan, Nigeria to Japan, this is the history of art as it's never been told before. View on Amazon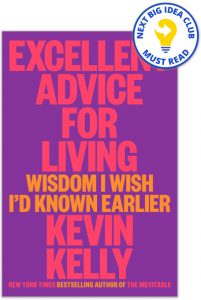 Excellent Advice for Living: Wisdom I Wish I'd Known Earlier
By Kevin Kelly
Publication Date: May 2, 2023
Kelly's timeless advice covers an astonishing range. He has wisdom for career, relationships, parenting, and finances, and gives guidance for practical matters ranging from travel to troubleshooting. View on Amazon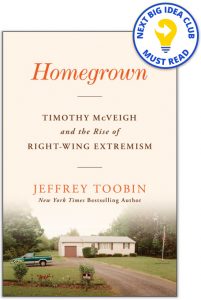 Homegrown: Timothy McVeigh and the Rise of Right Wing Extremism
By Jeffrey Toobin
Publication Date: May 2, 2023
The definitive account of the 1995 Oklahoma City bombing and the enduring legacy of Timothy McVeigh, leading to the January 6 insurrection—from acclaimed journalist Jeffrey Toobin. View on Amazon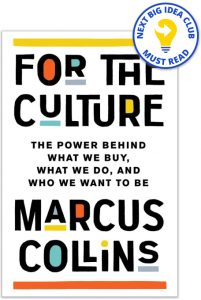 For the Culture: The Power Behind What We Buy, What We Do, and Who We Want to Be
By Marcus Collins
Publication Date: May 2, 2023
The architect of some of the most famous ad campaigns of the last decade argues that culture is the most powerful vehicle for influencing behavior, and shows readers how to harness culture to inspire other people to share their vision. View on Amazon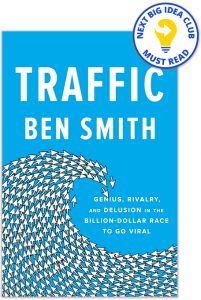 Traffic: Genius, Rivalry, and Delusion in the Billion-Dollar Race to Go Viral
By Ben Smith
Publication Date: May 2, 2023
The origin story of the Age of Disinformation: the candid inside tale of two online media rivals, Jonah Peretti of HuffPost and Buzzfeed and Nick Denton of Gawker Media, whose delirious pursuit of attention at scale helped release the dark forces that would overtake the internet and American society. View on Amazon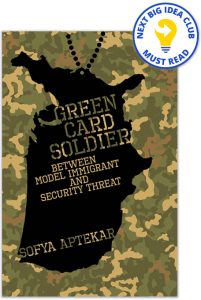 Green Card Soldier: Between Model Immigrant and Security Threat
By Sofya Aptekar
Publication Date: May 2, 2023
An in-depth and troubling look at a little-known group of immigrants—non-citizen soldiers who enlist in the US military. Giving voice to this little-heard group of immigrants, Green Card Soldier  shines a cold light on the complex workings of US empire, globalized militarism, and citizenship. View on Amazon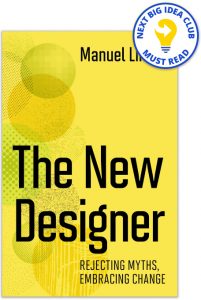 The New Designer: Rejecting Myths, Embracing Change
By Manuel Lima
Publication Date: May 2, 2023
As he covers fields ranging from graphic design to industrial design to user experience design, Lima identifies the major steps that designers must take to be a force for good in the world. View on Amazon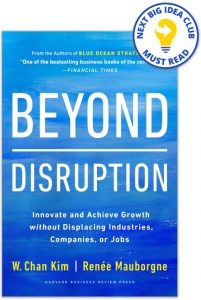 Beyond Disruption: Innovate and Achieve Growth without Displacing Industries, Companies, or Jobs
By W. Chan Kim & Renee Mauborgne
Publication Date: May 2, 2023
A practical guide for driving innovation and growth, the rich research behind this book coupled with its frame-breaking message make it the must-read for the next generation of innovators who want to do well and do good. View on Amazon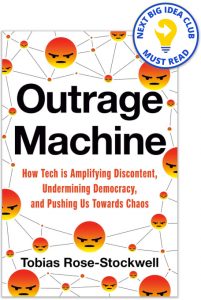 Outrage Machine: How Tech Is Amplifying Discontent, Undermining Democracy, and Pushing Us Towards Chaos
By Tobias Rose-Stockwell
Publication Date: May 2, 2023
There has been an inescapable rise of anger and aggression across our planet. For the first time, almost all of the information we consume as a species is being controlled and curated by algorithms designed to capture our emotional attention. This, media researcher and strategic advisor Tobias Rose-Stockwell argues, is the outrage machine. View on Amazon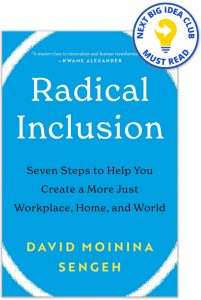 Radical Inclusion: Seven Steps to Help You Create a More Just Workplace, Home, and World
By David Moinina Sengeh
Publication Date: May 2, 2023
As the newly appointed minister of education in Sierra Leone, David Moinina Sengeh assumed that the administration he served―not to mention his family and friends―shared his conviction that all girls belong in the classroom. Radical Inclusion is the dramatic narrative of Sengeh's drive to guarantee pregnant girls' right to an education. His story functions as a parable that can help us all advocate for change by reimagining the systems that perpetuate exclusion. View on Amazon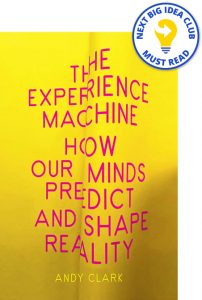 The Experience Machine: How Our Minds Predict and Shape Reality
By Andy Clark
Publication Date: May 2, 2023
Unveiling the extraordinary explanatory power of the predictive brain, The Experience Machine is a mesmerizing window onto one of the most significant developments in our understanding of the mind. View on Amazon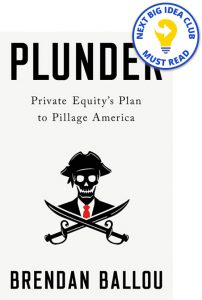 Plunder: Private Equity's Plan to Pillage America
By Brendan Ballou
Publication Date: May 2, 2023
The authoritative exposé of private equity: what it is, how it kills businesses and jobs, how the government helps, and how we stop it. View on Amazon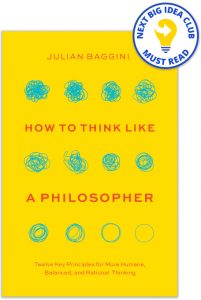 How to Think like a Philosopher: Twelve Key Principles for More Humane, Balanced, and Rational Thinking
By Julian Baggini
Publication Date: May 8, 2023
In the face of disinformation and disaster, we cannot hot take, life hack, or meme our way to a better future. Julian Baggini turns to the study of reason itself for practical solutions to this question, inspired by our most eminent philosophers, past and present. View on Amazon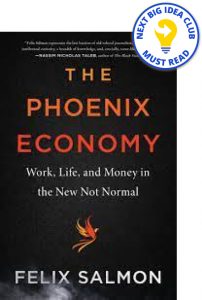 The Phoenix Economy: Work, Life, and Money in the New Not Normal
By Felix Salmon
Publication Date: May 9, 2023
An award-winning journalist presents a tour-de-force analysis—drawing from history, economics, sociology, and popular culture—of the profound and transformative years of the early 2020s, both for individuals and for the global economy. View on Amazon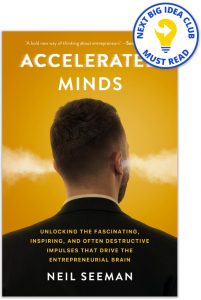 Accelerated Minds: Unlocking the Fascinating, Inspiring, and Often Destructive Impulses that Drive the Entrepreneurial Brain
By Neil Seeman
Publication Date: May 9, 2023
Drawing on his own business experience and his father's research into the brain's processing of risk and reward, Seeman explains the entrepreneurial mindset-the world's primary wealth creation engine-is in fact a form of addiction. He suggests ways in which the vital energies of the entrepreneurial class can be directed in a constructive and sustainable manner. View on Amazon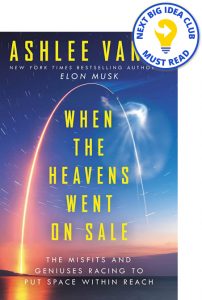 When the Heavens Went on Sale:The Misfits and Geniuses Racing to Put Space Within Reach
By Ashlee Vance
Publication Date: May 9, 2023
A momentous look at the private companies driving a revolutionary new economy in space, from the New York Times bestselling author of Elon Musk.  View on  Amazon.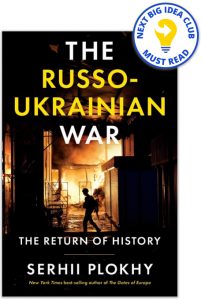 The Russo-Ukrainian War: The Return of History
By Serhii Ploky
Publication Date: May 9, 2023
An authoritative history of Europe's largest military conflict since World War II, from the New York Times best-selling author of The Gates of Europe. View on Amazon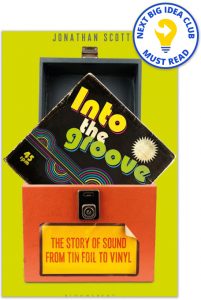 Into the Groove: The Story of Sound From Tin Foil to Vinyl
By Jonathan Scott
Publication Date: May 9, 2023
The story of recorded sound–the technological developments, the humans that made them happen and their impact on society, from the phonograph to LPs, EPs and the recent resurgence of vinyl. View on Amazon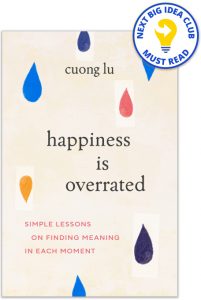 Happiness Is Overrated: Simple Lessons on Finding Meaning in Each Moment
By Cuong Lu
Publication Date: May 9, 2023
Stop chasing happiness and reconnect to the meaning of each moment with this poignant guide, told through vignettes of life growing up as a Buddhist monk under the spiritual leader Thich Nhat Han. View on Amazon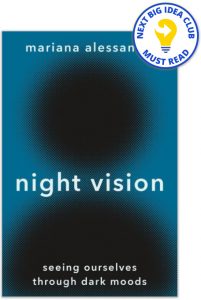 Night Vision: Seeing Ourselves through Dark Moods
By Mariana Alessandri
Publication Date: May 9, 2023
A philosopher's personal meditation on how painful emotions can reveal truths about what it means to be truly human. View on Amazon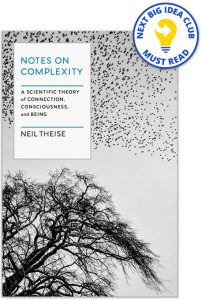 Notes on Complexity: A Scientific Theory of Connection, Consciousness, and Being
By Neil Theise
Publication Date: May 9, 2023
An electrifying introduction to complexity theory, the science of how complex systems behave—from cells to human beings, ecosystems, the known universe and beyond—that profoundly reframes our understanding and illuminates our interconnectedness. View on Amazon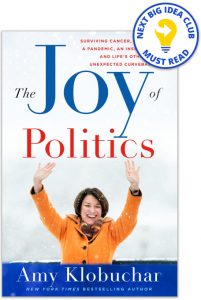 The Joy of Politics: Surviving Cancer, a Campaign, a Pandemic, an Insurrection, and Life's Other Unexpected Curveballs
By Amy Klobuchar
Publication Date: May 9, 2023
In her candid, honest, and at times bitingly funny memoir, this pragmatic senator shares insider stories from historic moments, while also inviting readers into her personal life. An underdog in the 2020 Democratic presidential primary campaign, she built surprising early momentum–only to suspend her candidacy in order to support Joe Biden. View on Amazon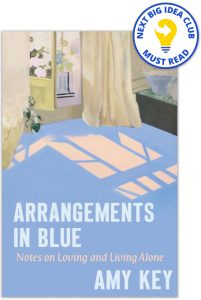 Arrangements in Blue: Notes on Loving and Living Alone
By Amy Key
Publication Date: May 9, 2023
Key celebrates the bliss of sleeping in an empty bed, the intimate energy required for cooking solo, and the transformative power of traveling alone―especially to the sea. Written with the exquisite finesse of a poet, this bold manual for navigating life alone provides an alternative perspective on a shared human experience so rarely explored. View on Amazon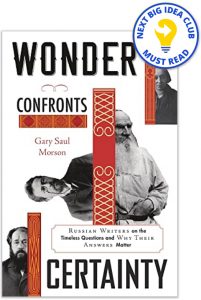 Wonder Confronts Certainty: Russian Writers on the Timeless Questions and Why Their Answers Matter
By Gary Saul Morson
Publication Date: May 9, 2023
A noted literary scholar traverses the Russian canon, exploring how realists, idealists, and revolutionaries debated good and evil, moral responsibility, and freedom. View on Amazon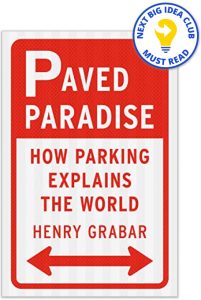 Paved Paradise: How Parking Explains the World
By Henry Grabar
Publication Date: May 9, 2023
Parking determines the design of new buildings and the fate of old ones, patterns of traffic and the viability of transit, neighborhood politics and municipal finance, the quality of public space, and even the course of floodwaters. Can this really be the best use of our finite resources and space? A story about the strange and wonderful superorganism that is the modern American city. View on Amazon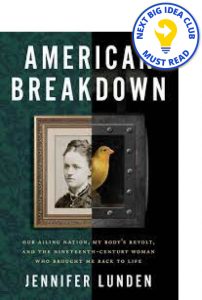 American Breakdown: Our Ailing Nation, My Body's Revolt, and the Nineteenth-Century Woman Who Brought Me Back to Life
By Jennifer Lunden
Publication Date: May 9, 2023
A Silent Spring for the human body, this wide-ranging, genre-crossing literary mystery interweaves the author's quest to understand the source of her own condition with her telling of the story of the chronically ill 19th-century diarist Alice James—ultimately uncovering the many hidden health hazards of life in America. View on Amazon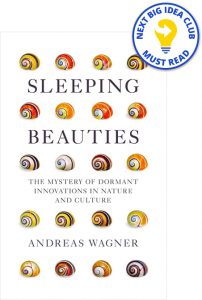 Sleeping Beauties: The Mystery of Dormant Innovations in Nature and Culture
By Andreas Wagner
Publication Date: May 9, 2023
Looking at the book of life, from apex predators to keystone crops, and informed by his own cutting-edge experiments, renowned scientist Andreas Wagner demonstrates that innovations can come frequently and cheaply to nature, well before they are needed—and human history fits the pattern too. View on Amazon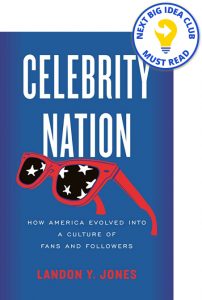 Celebrity Nation: How America Evolved into a Culture of Fans and Followers
By Landon Jones
Publication Date: May 9, 2023
A former People magazine editor reveals how our cult of celebrity has shaped our politics, our culture, and our personal lives—for better or worse. View on Amazon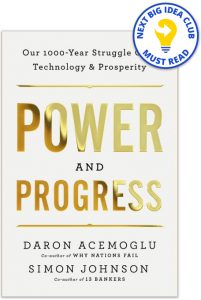 Power and Progress: Our Thousand-Year Struggle Over Technology and Prosperity
By Daron Acemoglu & Simon Johnson
Publication Date: May 16, 2023
The bestselling co-author of Why Nations Fail and the bestselling co-author of 13 Bankers deliver a bold reinterpretation of economics and history that will fundamentally change how you see the world. View on Amazon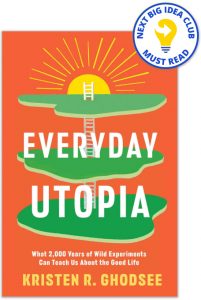 Everyday Utopia: What 2,000 Years of Wild Experiments Can Teach Us About the Good Life
By Kristen Ghodsee
Publication Date: May 16, 2023
A dazzling tour through 2,000 years of audacious utopian thinking and experiments, exploring better ways to arrange our daily lives, plus a globetrotting jaunt to the communities already putting these seemingly fanciful visions into practice today. View on Amazon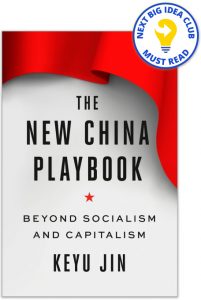 The New China Playbook: Beyond Socialism and Capitalism
By Keyu Jin
Publication Date: May 16, 2023
A myth-dispelling, comprehensive guide to the Chinese economy and its path to ascendancy. View on Amazon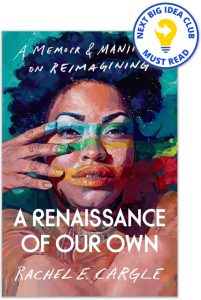 A Renaissance of Our Own: A Memoir & Manifesto on Reimagining
By Rachel Cargle
Publication Date: May 16, 2023
From a highly lauded modern voice in feminism and racial justice comes a deeply personal and insightful approach to the power of reimagining to dismantle the frameworks and systems that no longer serve us while building liberating new ones. View on Amazon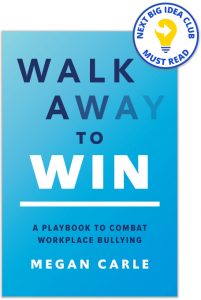 Walk Away to Win: A Playbook to Combat Workplace Bullying
By Megan Carle
Publication Date: May 16, 2023
Megan Carle draws on her own experience as a target of workplace bullying and reveals how unhealthy workplace cultures enable bullying, describes the costs of such bullying to the bottom line, and explains what business professionals of all levels can do to combat bullying against themselves and their coworkers. View on Amazon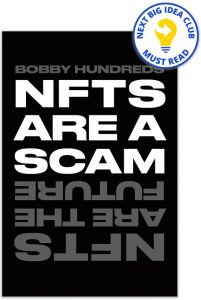 NFTs Are a Scam / NFTs Are the Future: The Early Years: 2020-2023
By Bobby Hundreds
Publication Date: May 16, 2023
The national bestselling author and streetwear entrepreneur Bobby Hundreds's manifesto about NFTs, the future of creativity, and bringing his brand and community into the modern digital space. View on Amazon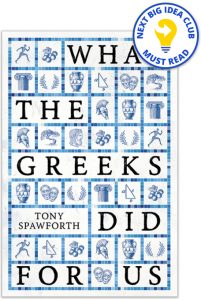 What the Greeks Did for Us
By Tony Spawforth
Publication Date: May 16, 2023
Tony Spawforth explores our classical heritage, revealing its legacy in everything from religion to popular culture, and unearths the darker side of Greek influence. Paying attention to the huge breadth and variety of Hellenic influence, this book paints an essential portrait of the ancient world's living legacy. View on Amazon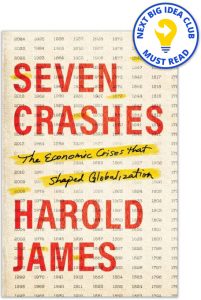 Seven Crashes: The Economic Crises That Shaped Globalization
By Harold James
Publication Date: May 16, 2023
A leading economic historian presents a new history of financial crises, showing how some led to greater globalization while others kept nations apart. View on Amazon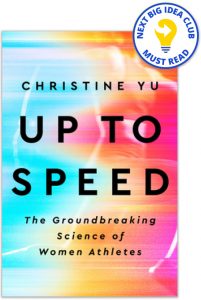 Up to Speed: The Groundbreaking Science of Women Athletes
By Christine Yu
Publication Date: May 16, 2023
Sports and health journalist Christine Yu disentangles myth and gender bias from real science, making the case for new approaches that can help women athletes excel at every stage of life, from adolescence to adulthood, through pregnancy, menopause, and beyond. View on Amazon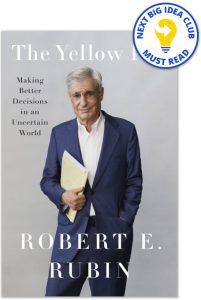 The Yellow Pad: Making Better Decisions in an Uncertain World
By Robert Rubin
Publication Date: May 16, 2023
Robert Rubin, former secretary of the Treasury and co-chairman of Goldman Sachs, shares thoughts on decision-making developed over more than six decades in markets, business, government, and politics, and offers readers an astute and original guide for navigating uncertain times. View on Amazon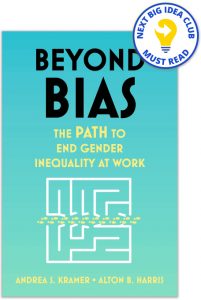 Beyond Bias: The PATH to End Gender Inequality at Work
By Andrea Kramer & Alton Harris
Publication Date: May 16, 2023
For both women and men who believe in gender equality: a how-to manual for becoming visible, effective change agents. View on Amazon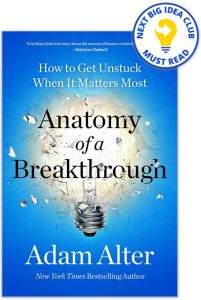 Anatomy of a Breakthrough: How to Get Unstuck and Thrive When It Matters Most
By Adam Alter
Publication Date: May 16, 2023
A groundbreaking guide to breaking free from the thoughts, habits, jobs, relationships, and even business models that prevent us from achieving our full potential. View on Amazon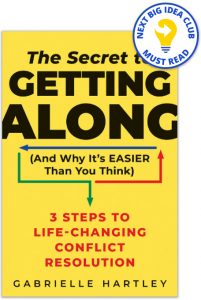 The Secret To Getting Along (And Why It's Easier Than You Think): 3 Steps To Life Changing Conflict Resolution
By Gabrielle Hartley
Publication Date: May 16, 2023
Whether you're fighting with your partner about housework, struggling to set boundaries with a difficult family member, or dealing with a toxic coworker, this book is a resource for navigating difficult conversations and situations. View on Amazon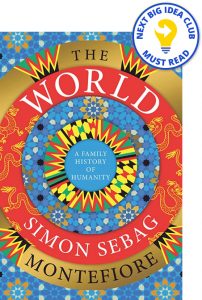 The World: A Family History of Humanity
By Simon Sebag Montefiore
Publication Date: May 16, 2023
Montefiore chronicles the world's great dynasties across human history through palace intrigues, love affairs, and family lives, linking grand themes of war, migration, plague, religion, and technology to the people at the heart of the human drama. View on Amazon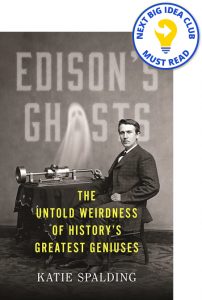 Edison's Ghosts: The Untold Weirdness of History's Greatest Geniuses
By Katie Spalding
Publication Date: May 16, 2023
Overturn everything you knew about history's greatest minds in this raucous and hilarious book, where it turns out there's a finer line between "genius" and "idiot" than we've previously known. View on Amazon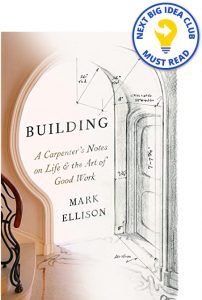 Building: A Carpenter's Notes on Life & the Art of Good Work
By Mark Ellison
Publication Date: May 16, 2023
In Building, a visionary carpenter shares indelible stories on building a life worth living, revealing powerful lessons about work, creativity, and design through his experience constructing some of New York's most iconic spaces. View on Amazon


On Our Best Behavior: The Seven Deadly Sins and the Price Women Pay to Be Good
By Elise Loehnen
Publication Date: May 23, 2023
A groundbreaking exploration of the ancient rules women unwittingly follow in order to be considered "good," revealing how the Seven Deadly Sins still control and distort our lives and illuminating a path toward a more balanced, spiritually complete way to live. View on Amazon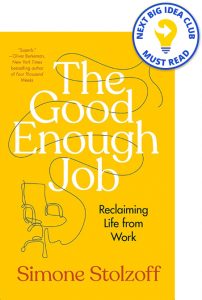 The Good Enough Job: Reclaiming Life from Work
By Simone Stolzoff
Publication Date: May 23, 2023
A challenge to the tyranny of work and a call to reclaim our lives from its clutches. View on Amazon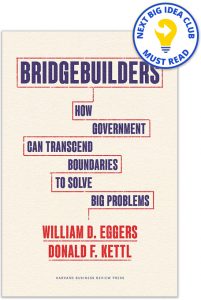 Bridgebuilders: How Government Can Transcend Boundaries to Solve Big Problems
By William Eggers & Donald Kettl
Publication Date: May 23, 2023
Government can't reorganize itself out of the challenges it faces or muscle its way through with a command-and-control approach to problem solving. Bridgebuilders provides a new model that current public managers and leaders, as well as young people aspiring to public service, can apply to transform government performance and restore public trust. View on Amazon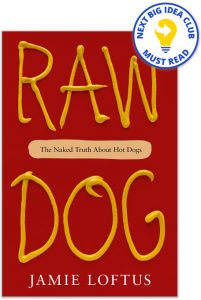 Raw Dog: The Naked Truth About Hot Dogs
By Jamie Loftus
Publication Date: May 23, 2023
Part travelogue, part culinary history, all capitalist critique―comedian Jamie Loftus's debut, Raw Dog, will take you on a cross-country road trip in the summer of 2021, and reveal what the creation, culture, and class influence of hot dogs says about America now. View on Amazon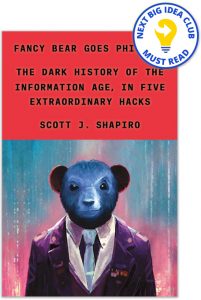 Fancy Bear Goes Phishing: The Dark History of the Information Age, in Five Extraordinary Hacks
By Scott  Shapiro
Publication Date: May 23, 2023
An entertaining account of the philosophy and technology of hacking―and why we all need to understand it. View on Amazon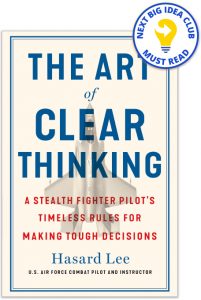 The Art of Clear Thinking: A Stealth Fighter Pilot's Timeless Rules for Making Tough Decisions
By Hasard Lee
Publication Date: May 23, 2023
Based on a career of making high-stakes, split-second decisions as a U.S. fighter pilot, The Art of Clear Thinking teaches readers to apply Hasard Lee's combat-tested techniques in everyday life. View on Amazon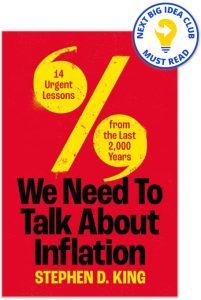 We Need to Talk About Inflation: 14 Urgent Lessons from the Last 2,000 Years
By Stephen D. King
Publication Date: May 23, 2023
Celebrated economist Stephen D. King—one of the few to warn ahead of time about the latest inflationary upheaval—identifies key lessons from the history of inflation that policy makers chose not to heed. View on Amazon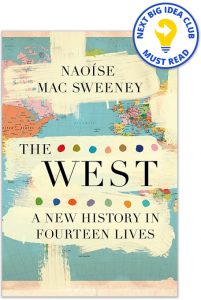 The West: A New History in Fourteen Lives
By Naoise Mac Sweeney
Publication Date: May 23, 2023
An exploration of how "Western Civilization"—the concept of a single cultural inheritance extending from ancient Greece to modern times—is a powerful figment of our collective imagination. She offers a bold new account of Western history, real and imagined, through the lives of fourteen remarkable individuals. View on Amazon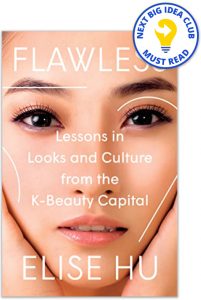 Flawless: Lessons in Looks and Culture from the K-Beauty Capital
By Elise Hu
Publication Date: May 23, 2023
An audacious journalistic exploration of the present and future of beauty through the lens of South Korea's booming "K-beauty" industry and the culture it promotes, by Elise Hu, NPR host-at-large and the host of TED Talks Daily. View on Amazon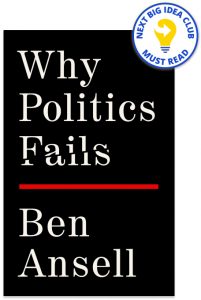 Why Politics Fails: The Five Traps of the Modern World and How to Escape Them
By Ben Ansell
Publication Date: May 23, 2023
We want equality, but we are loathe to give away our own wealth. We want solidarity but we are much better at receiving it than offering it. We want security but not if it constrains our freedom. And we want to end the climate crisis but we also want a prosperous economy. In every case, we want a collective goal, but are undermined by our individual actions. Our aims are altruistic, our actions governed by self-interest. View on Amazon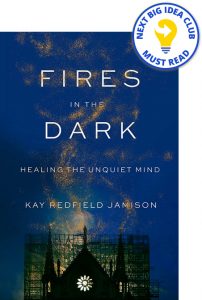 Fires in the Dark: Healing the Unquiet Mind
By Kay Redfield Jamison
Publication Date: May 23, 2023
The acclaimed author of An Unquiet Mind considers the age-old quest for relief from psychological pain and the role of the exceptional healer in the journey back to health. View on Amazon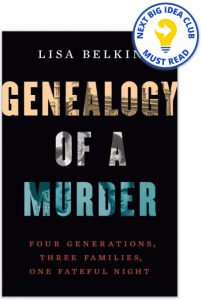 Genealogy of a Murder: Four Generations, Three Families, One Fateful Night
By Lisa Belkin
Publication Date: May 30, 2023
Following these threads to their tragic outcome in July 1960, and beyond, Belkin examines the coincidences and choices that led to one fateful night. The result is a brilliantly researched, narratively ingenious story, which illuminates how we shape history even as we are shaped by it. View on Amazon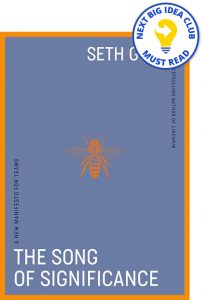 The Song of Significance: A New Manifesto for Teams
By Seth Godin
Publication Date: May 30, 2023
An urgent manifesto for teams and leaders facing unprecedented challenges, from the bestselling author of Linchpin and Tribes. View on Amazon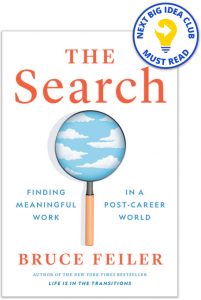 The Search: Finding Meaningful Work in a Post-Career World
By Bruce Feiler
Publication Date: May 30, 2023
After dismantling the three lies about work, Feiler lays out the one truth: that each of us must write our own story. Showing that the people who are happiest at work don't climb, they dig, Feiler introduces the six questions to ask to create the meaning we crave and the success we deserve. View on Amazon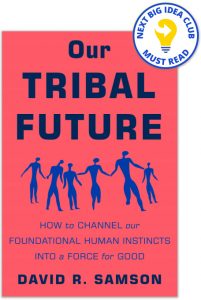 Our Tribal Future: How to Channel Our Foundational Human Instincts into a Force for Good
By David Samson
Publication Date: May 30, 2023
An astounding and inspiring look at the science behind tribalism, and how we can learn to harness it to improve the world around us. View on Amazon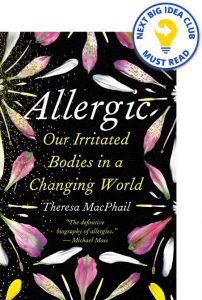 Allergic: Our Irritated Bodies in a Changing World
By Theresa MacPhail
Publication Date: May 30, 2023
An exploration of allergies, from their first medical description in 1819 to the cutting-edge science that is illuminating the changes in our environment and lifestyles that are making so many of us sick. View on Amazon
Download the Next Big Idea App to enjoy "Book Bite" summaries of hundreds of groundbreaking books like these: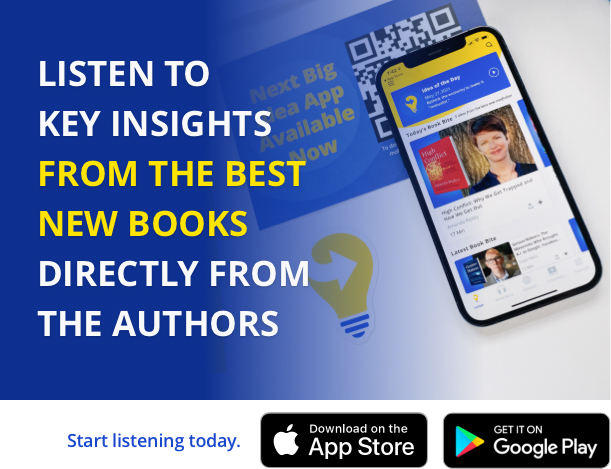 When you buy through our Amazon links, the Next Big Idea Club may earn an affiliate commission.