I'm pleased to share what I consider the most promising, must-read nonfiction titles scheduled for release in November of 2022. These titles make up our first group of nominees for Season 20 of the Next Big Idea Club.
All nominated books will be shared with our Next Big Idea Club curators—Susan Cain, Malcolm Gladwell, Adam Grant, and Daniel Pink—who will narrow the list down to a handful of finalists and, ultimately, two official season selections.
Authors will also be invited to create a "Book Bite", a 15-minute audio self-recording that features 5 big ideas from their book. It's kind of like chatting with a stranger at a party—only that person just happened to write a fascinating nonfiction book!
And now, the November 2022 titles are…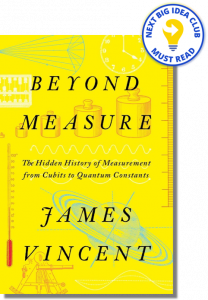 Beyond Measure: The Hidden History of Measurement from Cubits to Quantum Constants
By James Vincent
Publication Date: November 1, 2022
Beyond Measure reveals how measurement is not only deeply entwined with our experience of the world, but also how its history encompasses and shapes the human quest for knowledge. View on Amazon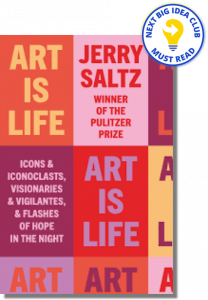 Art Is Life: Icons and Iconoclasts, Visionaries and Vigilantes, and Flashes of Hope in the Night
By Jerry Saltz
Publication Date: November 1, 2022
From the Pulitzer Prize winner and bestselling author of How to Be an Artist, a deliciously readable survey of the art world in turbulent times. View on Amazon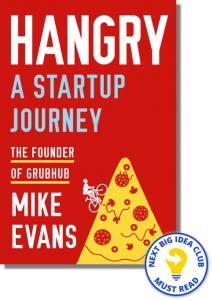 Hangry: A Start Up Journey
By Mike Evans
Publication Date: November 1, 2022
A humorous, rags-to-riches, cautionary tale about the Silicon Valley upstart who founded the company in his basement and expanded it into the multi-billion dollar online food delivery colossus, even as it played havoc with his life. Not only does vision matter, but a personal vision matters. View on Amazon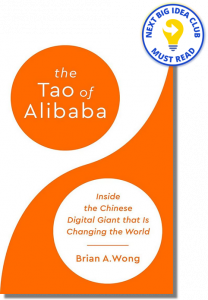 The Tao of Alibaba: Inside the Chinese Digital Giant That Is Changing the World
By Brian Wong
Publication Date: November 1, 2022
From a long-time Alibaba executive and former special assistant to Jack Ma, this is the first book to articulate how Alibaba's unique culture and "tai chi" management principles are providing a business and economic development model for the rest of the world. View on Amazon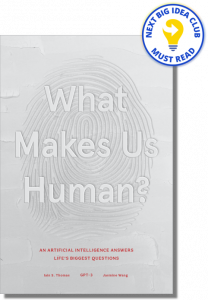 What Makes Us Human: An Artificial Intelligence Answers Life's Biggest Questions
By Iain Thomas & Jasmine Wang
Publication Date: November 1, 2022
International bestselling poet Iain S. Thomas and prodigious researcher and innovator Jasmine Wang collaborated with OpenAI's GPT-3, an advanced artificial intelligence. Wang and Thomas prompted GPT-3 with thousands of humanity's greatest texts, and then asked GPT-3 our most pressing questions. Contained in this book are the conversations and exchanges that followed. View on Amazon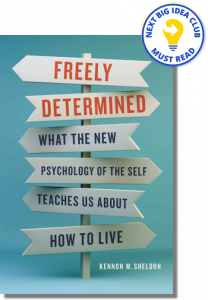 Freely Determined: What the New Psychology of the Self Teaches Us About How to Live
By Kennon Sheldon
Publication Date: November 1, 2022
Drawing on decades of his own groundbreaking empirical research into motivation and goal setting, Sheldon shows us that embracing the ability to choose our path in life makes us happier, healthier, and more fulfilled. He also shows that this insight can help us choose better goals—ones that are concordant with our values and that, critically, we're more likely to actually see through. View on Amazon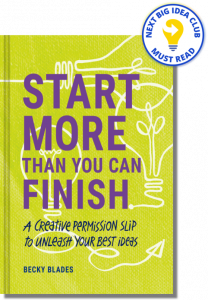 Start More Than You Can Finish: A Creative Permission Slip to Unleash Your Best Ideas
By Becky Blades
Publication Date: November 1, 2022
In Start More Than You Can Finish, writer, artist, and entrepreneur Becky Blades offers a powerful new mindset for our modern world: acting on more ideas makes us happier – and reveals our highest creativity. She empowers readers to become "stARTists"– initiators with a bias for action and the courage to ignite ideas – and introduces the concept of "stARTistry," spotlighting the 4-step changemaking process we all use to subconsciously start. View on Amazon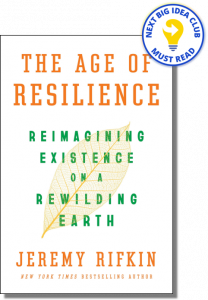 The Age of Resilience: Reimagining Existence on a Rewilding Earth
By Jeremy Rifkin
Publication Date: November 1, 2022
A wide-ranging look at the political, economic and cultural effects of the global shift from an economy based on efficiency to one based on resilience. View on Amazon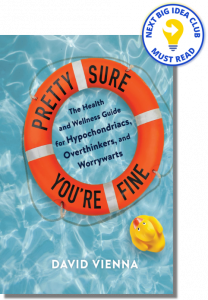 Pretty Sure You're Fine: The Health and Wellness Guide for Hypochondriacs, Overthinkers, and Worrywarts
By David Vienna
Publication Date: November 1, 2022
Packed with amusing yet comforting advice on topics from physical fitness and nutrition to motivation and work-life balance, this is the place to turn for anyone who needs to quit worrying about the little stuff (and some medium stuff, too). With input from real experts in mental and physical health fields, the advice in this book is silly, snarky, and actually reassuring. View on Amazon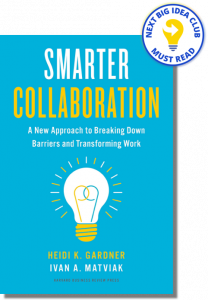 Smarter Collaboration: A New Approach to Breaking Down Barriers and Transforming Work
By Heidi Gardner & Ivan Matviak
Publication Date: November 1, 2022
Filled with rich stories and cases, new empirical research, and loads of practical tips and advice, Smarter Collaboration is essential reading for leaders and managers in today's complex, data-rich, war-for-talent environment. View on Amazon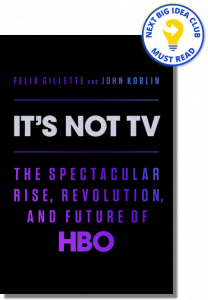 It's Not TV: The Spectacular Rise, Revolution, and Future of HBO
By Felix Gillette & John Koblin
Publication Date: November 1, 2022
As data-driven models like Netflix have taken over streaming, HBO's artful, instinctual, and humanistic approach to storytelling is in jeopardy. Taking readers into the boardrooms and behind the camera, It's Not TV tells the surprising, fascinating story of HBO's ascent, its groundbreaking influence on American business, technology, and popular culture, and its increasingly precarious position in the very market it created. View on Amazon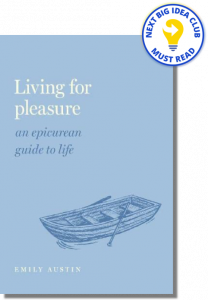 Living for Pleasure: An Epicurean Guide to Life
By Emily Austin
Publication Date: November 1, 2022
A lively, jargon-free tour of Epicurean strategies for diminishing anxiety, achieving satisfaction, and relishing joys. Epicurean science was famously far ahead of its time, and Austin shows that so was its ethics and psychology. Epicureanism can help us make and keep good friends, prepare for suffering, combat imposter syndrome, build trust, recognize personal limitations, value truth, cultivate healthy attitudes towards money and success, manage political anxiety, develop gratitude, savor food, and face death. View on Amazon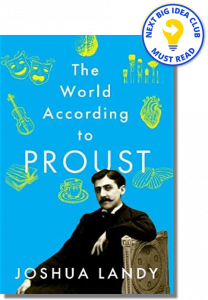 The World According to Proust
By Joshua Landy
Publication Date: November 1, 2022
Landy shows why the questions Proust raises are important and exciting for all of us. View on Amazon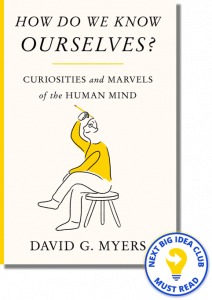 How Do We Know Ourselves?: Curiosities and Marvels of the Human Mind
By David Myers
Publication Date: November 1, 2022
Insight into our sometimes bewildering but ever-fascinating lives, all drawn from psychology's latest research. Engaging and intellectually provocative, Myers brings a wealth of knowledge from more than fifty years of teaching and writing about psychology to this lively and informative collection. View on Amazon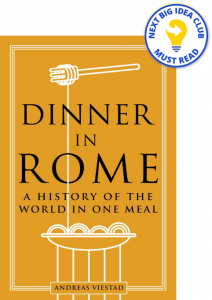 Dinner in Rome: A History of the World in One Meal
By Andreas Viestad
Publication Date: November 1, 2022
He uses the bread that begins his dinner to trace the origins of wheat and its role in Rome's rise as well as its downfall. With his fried artichoke antipasto, he explains olive oil's part in the religious conflict of sixteenth-century Europe. And, from his sorbet dessert, he recounts how lemons featured in the history of the Mafia in the nineteenth century and how the hunger for sugar fueled the slave trade. His "culinary archaeology" is a flavorful journey across the dinner table and time. View on Amazon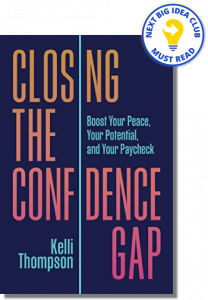 Closing the Confidence Gap: Boost Your Peace, Your Potential, and Your Paycheck
By Kelli Thompson
Publication Date: November 1, 2022
To close the confidence gap and see more women showing up in their full potential at work, we need more women leaders at the top of organizations. Closing the Confidence Gap will show you how to advance with confidence, despite the systemic issues that women face every day at work. View on Amazon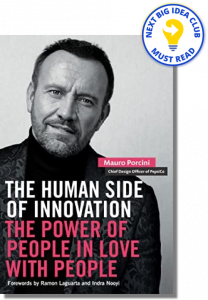 The Human Side of Innovation: The Power of People in Love with People
By Mauro Porcini
Publication Date: November 11, 2022
PepsiCo's award-winning chief design officer reveals the secret to creating life-changing innovations: putting human needs at the center of any design process. View on Amazon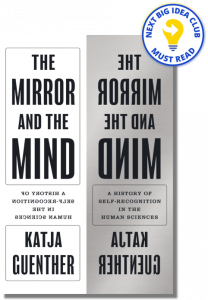 The Mirror and the Mind: A History of Self-Recognition in the Human Sciences
By Katja Guenther
Publication Date: November 8, 2022
From the robotic tortoises of Grey Walter and the mark test of Beulah Amsterdam and Gordon Gallup, to anorexia research and mirror neurons, the mirror test offers a window into the emergence of such fields as biology, psychology, psychiatry, animal studies, cognitive science, and neuroscience. The Mirror and the Mind offers an intriguing history of experiments in self-awareness and the advancements of the human sciences across more than a century. View on Amazon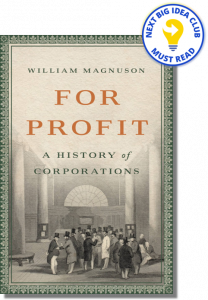 For Profit: A History of Corporations
By William Magnuson
Publication Date: November 8, 2022
A history of how corporate innovation has shaped society, from ancient Rome to Silicon Valley. View on Amazon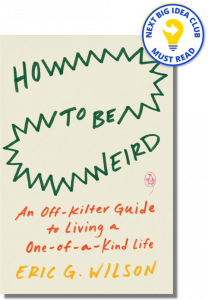 How to Be Weird: An Off-Kilter Guide to Living a One-of-a-Kind Life
By Eric Wilson
Publication Date: November 8, 2022
It's all too easy to get caught up in the often monotonous nature of our day to day–moving from one rote task to the next, only to rinse and repeat the next day. Weirdness, however, is an easily accessible antidote to these feelings of languishing. The quirky, eccentric, and peculiar can take us out of our normal habits of thought and perception, surprising us by breaking up our routines and reminding us that there's more to life than the everyday. View on Amazon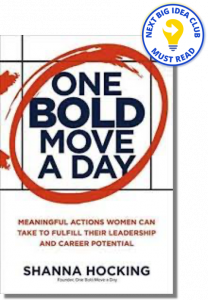 One Bold Move a Day: Meaningful Actions Women Can Take to Fulfill Their Leadership and Career Potential
By Shanna A. Hocking
Publication Date: November 15, 2022
No matter how small or inconsequential they may seem to others, the Bold Moves you choose bring you closer to your goals every day―and have the power to change the trajectory of your personal life and career. In the pages of this book, you'll find the support you need, and see that the best time to start making Bold Moves is right here, right now. View on Amazon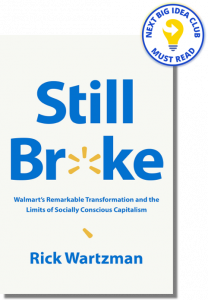 Still Broke: Walmart's Remarkable Transformation and the Limits of Socially Conscious Capitalism
By Rick Wartzman
Publication Date: November 15, 2022
In the richest nation on earth, how did the bar get set so low? How did America find itself relying on an army of low-wage workers without ever acknowledging their most basic needs? And if Walmart's brand of change is the best we have, how can we ever expect to build a healthy society? View on Amazon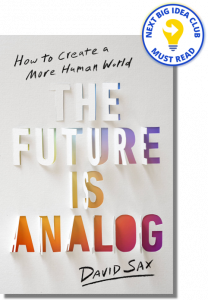 The Future Is Analog: How to Create a More Human World
By David Sax
Publication Date: November 15, 2022
For many people, the best parts of quarantine have been the least digital ones: baking bread, playing board games, going hiking. We used our hands and hugged our children and breathed fresh air. This book suggests that if we want a healthy future, we need to choose not convenience but community, not technology but humanity. View on Amazon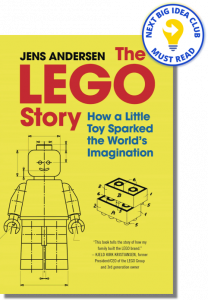 The LEGO Story: How a Little Toy Sparked the World's Imagination
By Jens Andersen
Publication Date: November 15, 2022
The extraordinary inside story of the LEGO company—producer of the most beloved and popular toy on the planet—based on unprecedented access to the founding family that still owns the company, chronicling the brand's improbable journey to become the empire that it is today. It is an ancient cure that's up to the challenge of addressing the dysfunction of our times. View on Amazon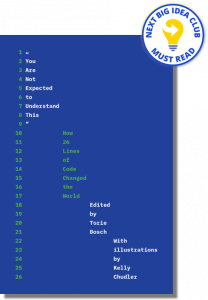 You Are Not Expected to Understand This: How 26 Lines of Code Changed the World
By Torie Bosch
Publication Date: November 15, 2022
Torie Bosch brings together many of today's leading technology experts to provide new perspectives on the codes that shape our lives. Contributors discuss a host of topics, such as how university databases were programmed long ago to accept only two genders, what the person who programmed the very first pop-up ad was thinking at the time, the first computer worm, the Bitcoin white paper, and perhaps the most famous seven words in Unix history: "You are not expected to understand this." View on Amazon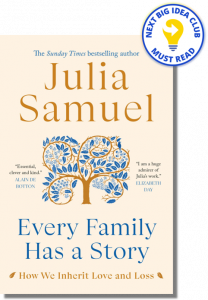 Every Family Has A Story: How We Inherit Love and Loss
By Julia Samuel
Publication Date: November 15, 2022
With her usual warmth and wisdom, bestselling psychotherapist Julia Samuel explores the family: what we inherit and how we can change. Revealing forgiveness and learning amidst trauma and hardship, this is an honest and compassionate meditation on what we inherit and how we can create the families we wish for. View on Amazon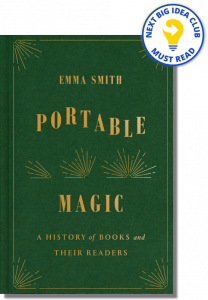 Portable Magic: The History of Our Long Love Affair with Books
By Emma Smith
Publication Date: November 15, 2022
Smith uncovers how this composite artisanal object has, for centuries, embodied and extended relationships between readers, nations, ideologies and cultures, in signifi cant and unpredictable ways. Ultimately, Smith illuminates the ways in which our relationship with the written word is more reciprocal – and more turbulent – than we tend to imagine: books do not simply refl ect but shape us in their own image. View on Amazon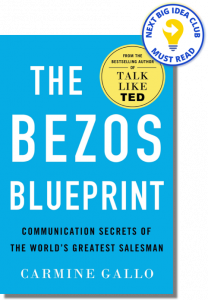 The Bezos Blueprint: Communication Secrets of the World's Greatest Salesman
By Carmine Gallo
Publication Date: November 15, 2022
The Amazon founder shares the traits that made Isaacson's innovators irresistible subjects. These qualities include a passionate curiosity, fervent imagination, and a child-like sense of wonder. Bezos also has an intense "personal passion" for skills that he requires Amazonians to learn: writing, communication, and storytelling. View on Amazon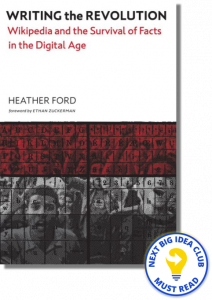 Writing the Revolution: Wikipedia and the Survival of Facts in the Digital Age
By Heather Ford
Publication Date: November 15, 2022
The facts that appear on Wikipedia are often the result of protracted power struggles over how data are created and used, how history is written and by whom, and the very definition of facts in a digital age. View on Amazon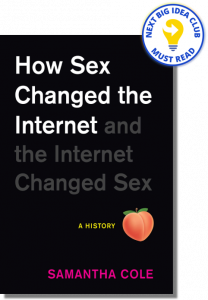 How Sex Changed the Internet and the Internet Changed Sex: A History
By Samantha Cole
Publication Date: November 15, 2022
Virtually every significant development that defines the Internet we know and love (and hate) today—privacy issues, online payments and online banking, dating, social media, streaming technology, mass data collection—came out the meeting of sexuality and technology. The kicker is, not only did sexuality vastly influence the Internet, but the Internet arguably changed modern human sexuality. View on Amazon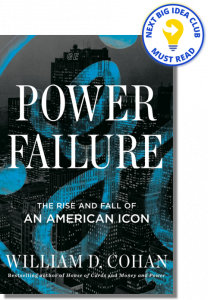 Power Failure: The Rise and Fall of an American Icon
By William Cohan
Publication Date: November 15, 2022
Beginning with its founding, innovations, and exponential growth through acquisitions and mergers, Cohan plumbs the depths of GE's storied management culture, its pioneering doctrine of shareholder value, and its seemingly hidden blind spots, to reveal that GE wasn't immune from the hubris and avoidable mistakes suffered by many other corporations. View on Amazon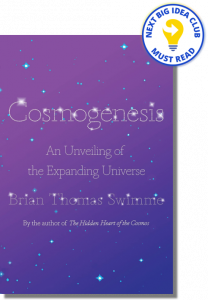 Cosmogenesis: An Unveiling of the Expanding Universe
By Brian Thomas Swimme
Publication Date: November 15, 2022
From the host and cocreator of PBS's Journey of the Universe, a fresh look at how the rich collision between science and spirituality has influenced contemporary consciousness. View on Amazon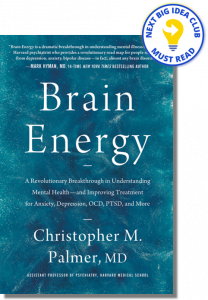 Brain Energy: A Revolutionary Breakthrough in Understanding Mental Health–and Improving Treatment for Anxiety, Depression, OCD, PTSD, and More
By Christopher Palmer
Publication Date: November 15, 2022
Palmer also sheds light on the new treatment pathways this theory opens up—which apply to all mental disorders, including anxiety, depression, ADHD, alcoholism, eating disorders, bipolar disorder, autism, and even schizophrenia. Brain Energy pairs cutting-edge science with practical advice and strategies to help people reclaim their mental health. View on Amazon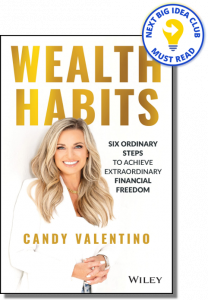 Wealth Habits: Six Ordinary Steps to Achieve Extraordinary Financial Freedom
By Candy Valentino
Publication Date: November 15, 2022
Wealth Habits is not a flashy book. It's a gritty book that will teach you how to do those ordinary things well in order to create, grow, and retain wealth over time. By following the six proven steps Valentino followed in her own ascent to wealth, you can achieve sustainable, extraordinary wealth too. View on Amazon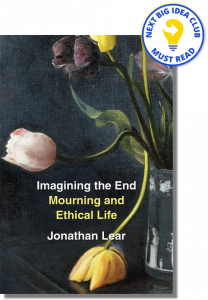 Imagining the End: Mourning and Ethical Life
By Jonathan Lear
November 15, 2022
Lear considers our bewilderment in the face of planetary catastrophe. He examines the role of the humanities in expanding our imaginative and emotional repertoire. He asks how we might live with the realization that cultures, to which we traditionally turn for solace, are themselves vulnerable. He explores how mourning can help us thrive, the role of moral exemplars in shaping our sense of the good, and the place of gratitude in human life. View on Amazon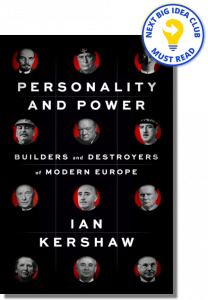 Personality and Power: Builders and Destroyers of Modern Europe
By Ian Kershaw
Publication Date: November 15, 2022
A masterful reckoning with how character conspired with opportunity to create the modern age's uniquely devastating despots, Hitler—and how and why other countries found better paths. The modern era saw the emergence of individuals who had command over a terrifying array of instruments of control, persuasion and death. Whole societies were reshaped and wars were fought, often with a merciless contempt for the most basic norms. At the summit of these societies were leaders whose personalities somehow enabled them to do whatever they wished, regardless of the consequences for others. View on Amazon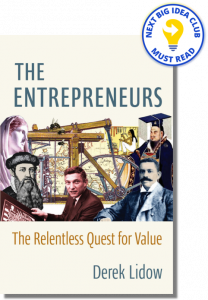 The Entrepreneurs: The Relentless Quest for Value
By Derek Lidow
Publication Date: November 15, 2022
Telling the captivating stories of people from many different cultures over thousands of years, Lidow shows how entrepreneurs transform the world through relentless innovation. Far from being heroic lone individuals, they copy and then add to the inventions of others. By highlighting the fundamental qualities of innovation throughout history, this book provides indispensable new perspective on how it is shaping our present and future. View on Amazon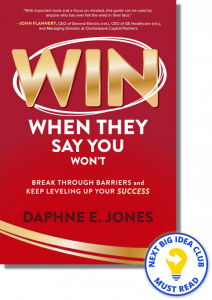 Win When They Say You Won't: Break Through Barriers and Keep Leveling Up Your Success
By Daphne Jones
Publication Date: November 15, 2022
Provides the inspiration, insights, and tools you need to deconstruct any momentum that has been set against you and take your career to the next level―starting now. View on Amazon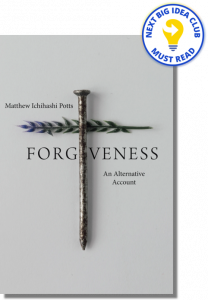 Forgiveness: An Alternative Account
By Matthew Ichihashi Potts
Publication Date: November 22, 2022
Explores the complex moral terrain of forgiveness, which he claims has too often served as a salve to the conscience of power rather than as an instrument of healing or justice. View on Amazon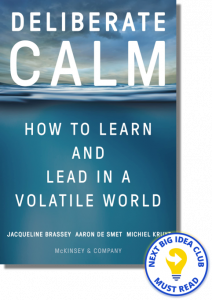 Deliberate Calm: How to Learn and Lead in a Volatile World
By Jacqueline Brassey & Aaron De Smet & Michiel Kruyt
Publication Date: November 29, 2022
A trio of McKinsey & Company veterans draws from a unique combination of psychology, neuroscience, and consciousness practices plus a combined 50-plus years of international board room experience to offer a unique approach to learning and leading with awareness and intentional choice, even amidst the most challenging circumstances. View on Amazon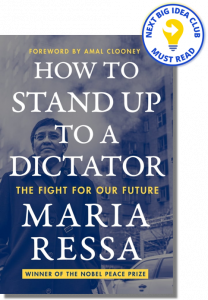 How to Stand Up to a Dictator: The Fight for Our Future
By Maria Ressa
Publication Date: November 29, 2022
The story of how democracy dies by a thousand cuts, and how social media exploded an "atom bomb" online that is killing our freedoms. Ressa maps a network of disinformation—a heinous web of cause and effect—that has netted the globe: from Duterte's drug wars to America's Capitol Hill; Britain's Brexit to Russian and Chinese cyber-warfare; Facebook and Silicon Valley to our own clicks and votes. Told from the frontline of this critical digital war. View on Amazon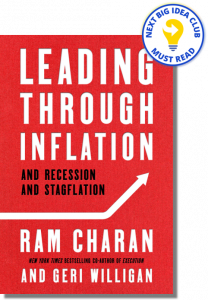 Leading Through Inflation: And Recession and Stagflation
By Ram Charan & Geri Willigan
Publication Date: November 29, 2022
As you learn to lead through inflation, you will be better prepared for recession and stagflation as well. You will know how to protect your cash, your customers, and your capital investments. Your psychology will shift from anxiety and fear to optimism and excitement as you define the path to a reimagined future. View on Amazon
Download the Next Big Idea App to enjoy "Book Bite" summaries of hundreds of groundbreaking books like these: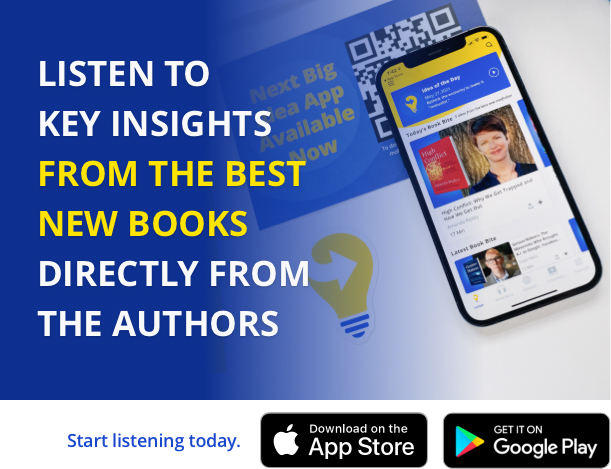 When you buy through our Amazon links, the Next Big Idea Club may earn an affiliate commission.