I'm pleased to share the newest nominees for Season 18 of the Next Big Idea Club!
As Season 18 is a special double season, spanning six months of publication (February to July 2022), I've broken the list into three parts. Here is Part One and Part Two, and below you'll find Part Three—what I consider the most promising, thought-provoking, must-read nonfiction titles scheduled for release in June and July of 2022.
What comes next? The books will be shared with our Next Big Idea Club curators—Susan Cain, Malcolm Gladwell, Adam Grant, and Daniel Pink—who will narrow the list down to a small handful of finalists and, ultimately, two official season selections.
Authors will also be invited to create a "Book Bite" for our app, a 15-minute audio self-recording that features 5 big ideas from their book. It's kind of like chatting with a stranger at a party—only that person just happened to write a fascinating nonfiction book!
And now, the nominees are…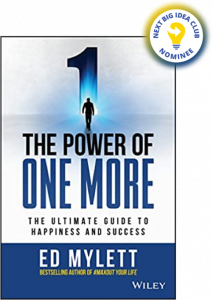 The Power of One More: The Ultimate Guide to Happiness and Success
By Ed Mylett
Publication Date: June 1, 2022
Renowned keynote speaker and performance expert Ed Mylett draws on 30 years of experience as an entrepreneur and coach to top athletes, entertainers, and business executives to reveal powerful strategies to help you live an extraordinary "one more" life. View on Amazon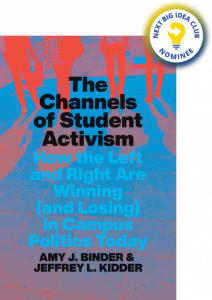 The Channels of Student Activism: How the Left and Right Are Winning (and Losing) in Campus Politics Today
By Amy Binder and Jeffrey Kidder
Publication Date: June 6, 2022
In analyzing collegiate activism from the left, right, and center, The Channels of Student Activism shows exactly how politically engaged college students are channeled into two distinct forms of mobilization—and why that has profound consequences for the future of American politics. View on Amazon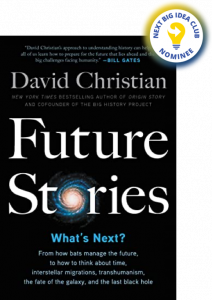 Future Stories: What's Next?
By David Christian
Publication Date: June 7, 2022
Historian David Christian consults theologians, philosophers, scientists, statisticians, and scholars from a huge range of places and times as he explores how we prepare for uncertain futures, including the future of human evolution, artificial intelligence, interstellar travel, and more. View on Amazon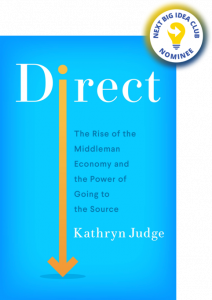 Direct: The Rise of the Middleman Economy and the Power of Going to the Source
By Kathryn Judge
Publication Date: June 7, 2022
Finance expert, law professor, and fellow overwhelmed consumer Kathryn Judge investigates the surprising ways that middlemen have taken control of the economy at the expense of the rest of us, and provides practical guidance about how to regain control, find more meaning, and contribute to a more sustainable economy. View on Amazon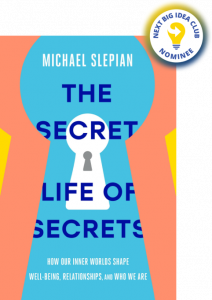 The Secret Life of Secrets: How Our Inner Worlds Shape Well-Being, Relationships, and Who We Are
By Michael Slepian
Publication Date: June 7, 2022
Drawing on over a decade of original research, a behavioral scientist reveals the surprising ways that secrets pervade our lives, and offers science-based strategies that make them easier to live with. The result is a rare window into the inner workings of our minds, our relationships, and our sense of who we are. View on Amazon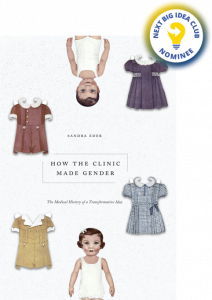 How the Clinic Made Gender: The Medical History of a Transformative Idea
By Sandra Eder
Publication Date: June 7, 2022
This book tells the story of the invention of gender in American medicine, detailing how it was shaped by mid-twentieth-century American notions of culture, personality, and social engineering. View on Amazon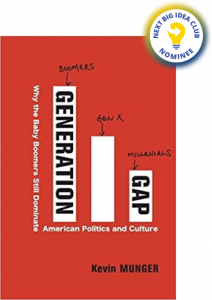 Generation Gap: Why the Baby Boomers Still Dominate American Politics and Culture
By Kevin Munger
Publication Date: June 7, 2022
Bringing together expertise in data analysis and digital culture with keen insight into contemporary politics, Generation Gap explains why the Baby Boomers remain so dominant—and how quickly that might change. View on Amazon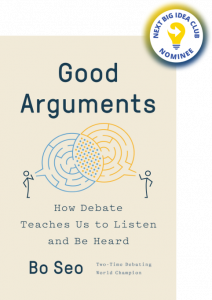 Good Arguments: How Debate Teaches Us to Listen and Be Heard
By Bo Seo
Publication Date: June 7, 2022
A two-time world champion debater and former coach of the Harvard debate team, Bo Seo tells the inspiring story of his life in competitive debating, and reveals the timeless secrets of effective communication and persuasion. View on Amazon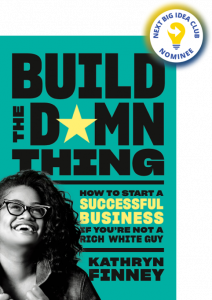 Build the Damn Thing: How to Start a Successful Business If You're Not a Rich White Guy
By Kathryn Finney
Publication Date: June 7, 2022
An indispensable guide to building a startup and breaking down the barriers for diverse entrepreneurs from the visionary venture capitalist and pioneering entrepreneur Kathryn Finney. View on Amazon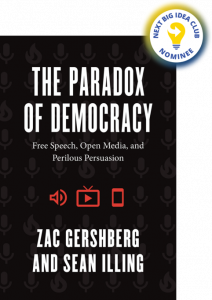 The Paradox of Democracy: Free Speech, Open Media, and Perilous Persuasion
By Zac Gershberg and Sean Illing
Publication Date: June 10, 2022
The Paradox of Democracy captures the deep connection between communication and political culture, from the ancient art of rhetoric and the revolutionary role of newspapers to liberal broadcast media and the toxic misinformation of the digital public sphere. View on Amazon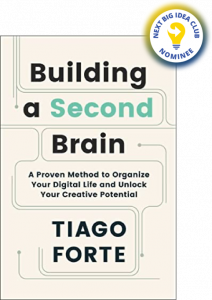 Building a Second Brain: A Proven Method to Organize Your Digital Life and Unlock Your Creative Potential
By Tiago Forte
Publication Date: June 14, 2022
A revolutionary approach to enhancing productivity, creating flow, and vastly increasing your ability to capture, remember, and benefit from the unprecedented amount of information all around us. View on Amazon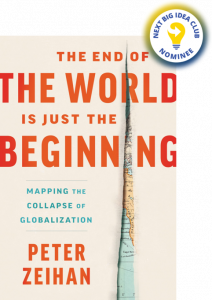 The End of the World Is Just the Beginning: Mapping the Collapse of Globalization
By Peter Zeihan
Publication Date: June 14, 2022
Geopolitical strategist Peter Zeihan maps out a future where countries or regions will have no choice but to make their own goods, grow their own food, secure their own energy, fight their own battles, and do it all with populations that are both shrinking and aging. View on Amazon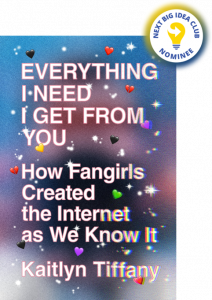 Everything I Need I Get from You: How Fangirls Created the Internet as We Know It
By Kaitlyn Tiffany
Publication Date: June 14, 2022
With humor, empathy, and an expert's eye, Everything I Need I Get from You reclaims internet history for young women, establishing fandom not as the territory of hysterical girls, but as an incubator for digital innovation, art, and community. View on Amazon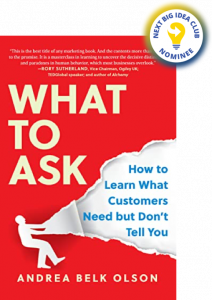 What to Ask: How to Learn What Customers Need but Don't Tell You
By Andrea Belk Olson
Publication Date: June 14, 2022
Olson, CEO of applied behavioral science consulting firm Pragmadik, and head of the University of Iowa JPEC startup incubator, delivers a unique cognitive method for discovering hidden customer needs, converting them quickly into differentiators, and avoiding the pitfalls of traditional research. View on Amazon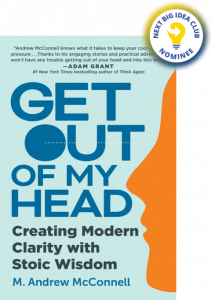 Get Out of My Head: Creating Modern Clarity with Stoic Wisdom
By M. Andrew McConnell
Publication Date: June 14, 2022
Beyond giving you the tools to set boundaries and develop better resilience—the remedy to chronic stress—Get Out of My Head shares the stories of high-achieving modern Stoics who have successfully reclaimed their headspace so that you, too, can transition from "mind rentership" to "mind ownership." View on Amazon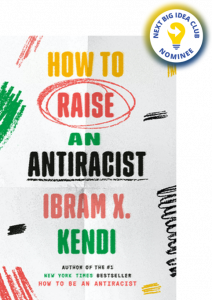 How to Raise an Antiracist
By Ibram X. Kendi
Publication Date: June 14, 2022
The book that every parent, caregiver, and teacher needs to raise the next generation of antiracist thinkers, from the #1 New York Times bestselling author of How to Be an Antiracist and recipient of the MacArthur "Genius" Grant. View on Amazon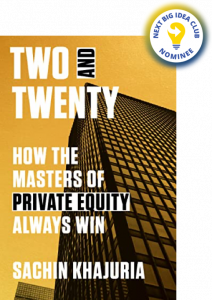 Two and Twenty: How the Masters of Private Equity Always Win
By Sachin Khajuria
Publication Date: June 14, 2022
The first true insider's account of private equity, revealing how the world's most aggressive and successful financial animals spot opportunities and win deals, and the mindset it takes to thrive in this high-stakes, rapidly evolving, and often misunderstood field. View on Amazon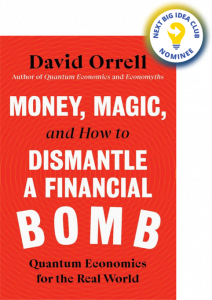 Money, Magic, and How to Dismantle a Financial Bomb: Quantum Economics for the Real World
By David Orrell
Publication Date: June 14, 2022
In this colorful tour of the history, philosophy, and mathematics of money, a mathematician demonstrates how everything makes much more sense when we replace our classical economic models with ones based on quantum probability—and reveals the explosive reality of what is left once the illusions are stripped away. View on Amazon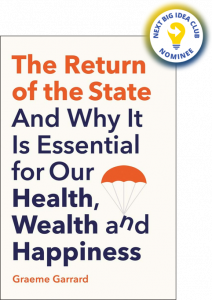 The Return of the State: And Why It Is Essential for our Health, Wealth and Happiness
By Graeme Garrard
Publication Date: June 14, 2022
Graeme Garrard makes a powerful case for the state as our only realistic hope of countering the rising power of multinational corporations, organized crime, and international organizations that will always put their own interests first. View on Amazon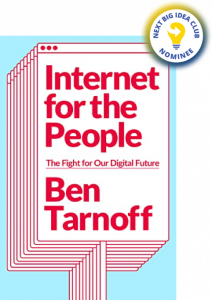 Internet for the People: The Fight for Our Digital Future
By Ben Tarnoff
Publication Date: June 14, 2022
Why is the internet so broken, and what could ever possibly fix it? In Internet for the People, leading tech writer Ben Tarnoff offers an answer. The internet is broken, he argues, because it is owned by private firms and run for profit. View on Amazon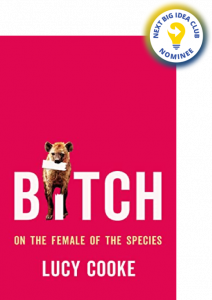 Bitch: On the Female of the Species
By Lucy Cooke
Publication Date: June 14, 2022
Whether investigating same-sex female albatross couples that raise chicks, murderous mother meerkats, or the titanic battle of the sexes waged by ducks, a zoologist shows us a new evolutionary biology, one where females can be as dynamic as any male. View on Amazon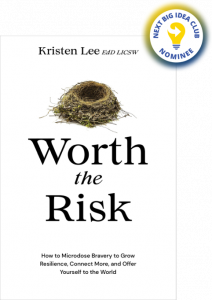 Worth the Risk: How to Microdose Bravery to Grow Resilience, Connect More, and Offer Yourself to the World
By Kristen Lee
Publication Date: June 14, 2022
Discover the rewards of strategic risk-taking, as an award-winning behavioral scientist shares a practical guide on using small, intentional acts of courage to build resilience, confidence, and connection. View on Amazon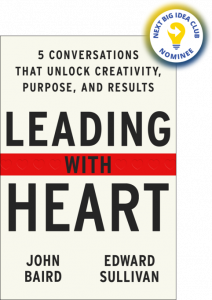 Leading with Heart: Five Conversations That Unlock Creativity, Purpose, and Results
By John Baird and Edward Sullivan
Publication Date: June 21, 2022
As we reach the peak of the Great Resignation, two veteran executive coaches help today's leaders learn how to retain and inspire their teams through the one thing their research has found works: leading with heart. View on Amazon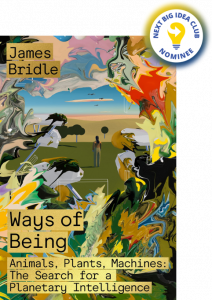 Ways of Being: Animals, Plants, Machines: The Search for a Planetary Intelligence
By James Bridle
Publication Date: June 21, 2022
Artist, technologist, and philosopher James Bridle's Ways of Being is a brilliant, searching exploration of different kinds of intelligence―plant, animal, human, artificial―and how they transform our understanding of humans' place in the cosmos. View on Amazon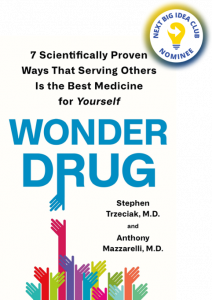 Wonder Drug: 7 Scientifically Proven Ways That Serving Others Is the Best Medicine for Yourself
By Stephen Trzeciak and Anthony Mazzarelli
Publication Date: June 21, 2022
A pair of doctors team up to illuminate, through neuroscience and captivating stories from their clinical practice, how serving others―and pitching in to the world in general―is a secret superpower. View on Amazon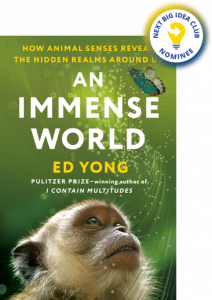 An Immense World: How Animal Senses Reveal the Hidden Realms Around Us
By Ed Yong
Publication Date: June 21, 2022
Pulitzer Prize-winning science journalist Ed Yong coaxes us beyond the confines of our own senses, allowing us to perceive the skeins of scent, waves of electromagnetism, and pulses of pressure that surround us. View on Amazon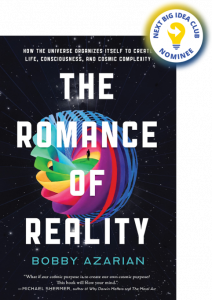 The Romance of Reality: How the Universe Organizes Itself to Create Life, Consciousness, and Cosmic Complexity
By Bobby Azarian
Publication Date: June 21, 2022
Carl Sagan once said of humanity that "we are a way for the cosmos to know itself." The Romance of Reality shows that this poetic statement in fact rests on a scientific foundation, and gives us a new way to know the cosmos, along with a riveting vision of life that imbues existence with meaning. View on Amazon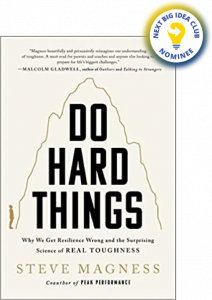 Do Hard Things: Why We Get Resilience Wrong and the Surprising Science of Real Toughness
By Steve Magness
Publication Date: June 21, 2022
From beloved performance expert, executive coach, and coauthor of Peak Performance Steve Magness comes a radical rethinking of how we perceive toughness, and what it means to achieve our high ambitions in the face of hard things. View on Amazon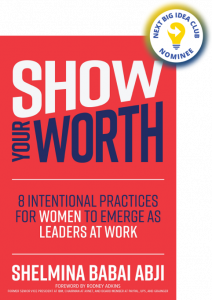 Show Your Worth: 8 Intentional Strategies for Women to Emerge as Leaders at Work
By Shelmina Babai Abji
Publication Date: June 21, 2022
In pages that are both inspirational and practical, Shelmina Babai Abji speaks directly to professional women―especially women of color―about how the power of being intentional and strategic can help transform the headwinds you face into much-needed tailwinds. View on Amazon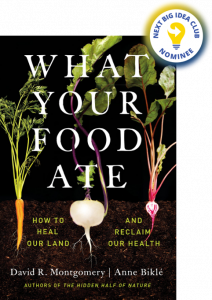 What Your Food Ate: How to Heal Our Land and Reclaim Our Health
By David Montgomery and Anne Biklé
Publication Date: June 21, 2022
Are you really what you eat? David R. Montgomery and Anne Biklé take us far beyond the well-worn adage to deliver a new truth: the roots of good health start on farms. What Your Food Ate illustrates how the health of the soil ripples through to that of crops, livestock, and ultimately us. View on Amazon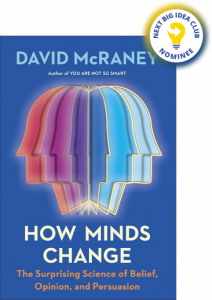 How Minds Change: The Surprising Science of Belief, Opinion, and Persuasion
By David McRaney
Publication Date: June 21, 2022
Delving into the latest psychological and neuroscientific research, How Minds Change explores the limits of reasoning, the power of groupthink, and the effects of deep canvassing. View on Amazon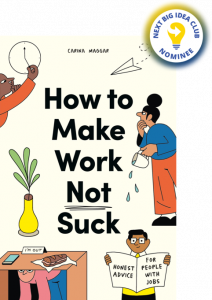 How to Make Work Not Suck: Honest Advice for People with Jobs
By Carina Maggar
Publication Date: June 28, 2022
In this straight-talking guide to the real world of work, discover genuinely useful advice that will help you find the confidence to go for that promotion, quit your job, break into that industry, nail that pitch, or climb over a creative brick wall. View on Amazon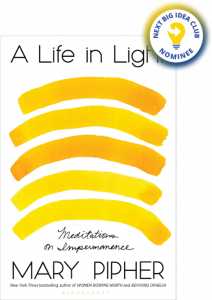 A Life in Light: Meditations on Impermanence
By Mary Pipher
Publication Date: June 28, 2022
Drawing from her own experiences and expertise as a psychologist specializing in women, trauma, and the effect of our culture on our mental health, Mary Pipher looks inward to what shaped her as a woman, one who has experienced darkness throughout her life but was always drawn to the light. View on Amazon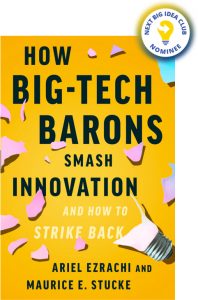 How Big-Tech Barons Smash Innovation—and How to Strike Back
By Ariel Ezrachi and Maurice E. Stucke
Publication Date: June 28, 2022
Two market experts deconstruct the drivers and inhibitors to innovation in the digital economy, explain how large tech companies can stifle disruption, assess the toll of their technologies on our well-being and democracy, and outline policy changes to take power away from big tech and return it to entrepreneurs. View on Amazon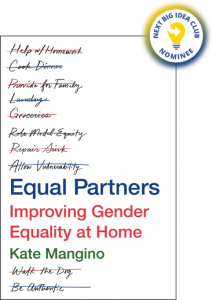 Equal Partners: Improving Gender Equality at Home
By Kate Mangino
Publication Date: June 28, 2022
From gender expert and professional facilitator Kate Mangino comes Equal Partners, an informed guide about how we can all collectively work to undo harmful gender norms and create greater household equity. View on Amazon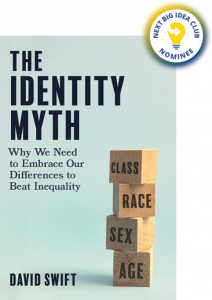 The Identity Myth: Why We Need to Embrace Our Differences to Beat Inequality
By David Swift
Publication Date: June 28, 2022
Different identities are needlessly conflated through a process of reeling off a list of -isms and -phobias, and are lumped together, as though these groups all somehow have something in common with one another. Historian David Swift covers the four different kinds of identity most susceptible to this trend—class, race, sex, and age. Ultimately, it is not that identities are simply more "complex" than they appear, but that there are more important commonalities. View on Amazon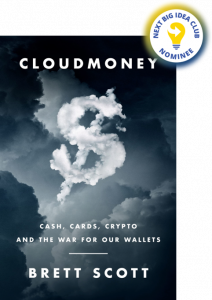 Cloudmoney: Cash, Cards, Crypto, and the War for Our Wallets
By Brett Scott
Publication Date: July 5, 2022
Cloudmoney takes us to the front lines of a war for our wallets that is also about our freedom, from marketing strategies against cash to the weaponization of COVID-19 to push fintech platforms, and from there to the rise of the cryptocurrency rebels and fringe groups pushing back. View on Amazon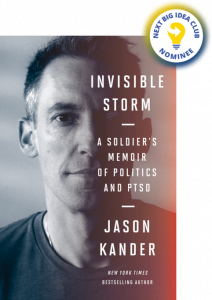 Invisible Storm: A Soldier's Memoir of Politics and PTSD
By Jason Kander
Publication Date: July 5, 2022
From political wunderkind and former army intelligence officer Jason Kander comes a haunting, powerful memoir about impossible choices—and how sometimes walking away from the chance of a lifetime can be the greatest decision of all. View on Amazon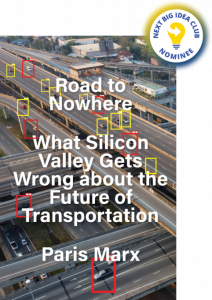 Road to Nowhere: What Silicon Valley Gets Wrong About the Future of Transportation
By Paris Marx
Publication Date: July 5, 2022
Road to Nowhere exposes the flaws in Silicon Valley's vision of the future: ride-hailing services such as Uber and Lyft to take us anywhere; electric cars to make them "green"; and automation to ensure transport is cheap and ubiquitous. Such promises are implausible and potentially dangerous. View on Amazon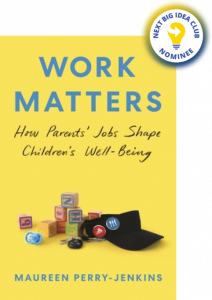 Work Matters: How Parents' Jobs Shape Children's Well-Being
Maureen Perry-Jenkins
Publication Date: July 12, 2022
An overdue look at an important segment of the parenting population, Work Matters proposes ways to reimagine low-wage work to sustain new families and the development of future generations. View on Amazon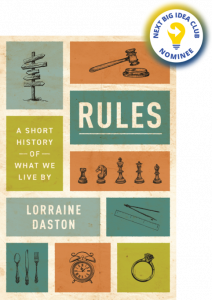 Rules: A Short History of What We Live By
By Lorraine Daston
Publication Date: July 12, 2022
Rules have been devised for almost every imaginable activity and range from meticulous regulations to the laws of nature. Daston probes beneath this variety to investigate when rules work and when they don't, and why some philosophical problems about rules are as ancient as philosophy itself while others are as modern as calculating machines. View on Amazon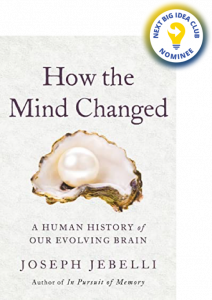 How the Mind Changed: A Human History of Our Evolving Brain
By Joseph Jebelli
Publication Date: July 12, 2022
From genetic accidents and environmental forces to historical and cultural advances, a neuroscientist explores how our brain's evolution turned us into Homo sapiens and beyond. View on Amazon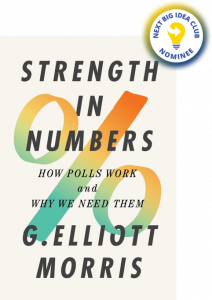 Strength in Numbers : How Polls Work and Why We Need Them
By G. Elliott Morris
Publication Date: July 12, 2022
Data journalist G. Elliott Morris argues that the larger purpose of political polls is to improve democracy, not just predict elections. No one who believes in democracy can afford to give up on polls; they should commit, instead, to understanding them better. View on Amazon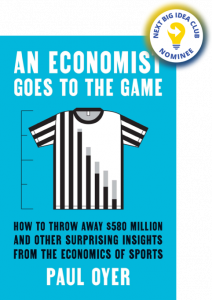 An Economist Goes to the Game: How to Throw Away $580 Million and Other Surprising Insights from the Economics of Sports
By Paul Oyer
Publication Date: July 12, 2022
Oyer shows the many ways economics permeates the world of sports. His topics range from the business of sport to how great athletes use economic thinking to outsmart their opponents to why the world's greatest sports powerhouse (at least per capita) is not America or China, but the principality of Liechtenstein. View on Amazon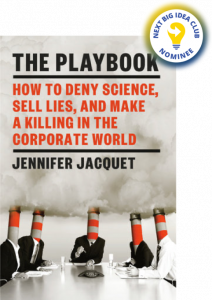 The Playbook: How to Deny Science, Sell Lies, and Make a Killing in the Corporate World
By Jennifer Jacquet
Publication Date: July 12, 2022
From an astute observer of business behavior and expert in climate denial comes a thought-provoking explanation of how corporations delay, distract, deflect blame, and spread disinformation surrounding health issues, pollution, and climate change. View on Amazon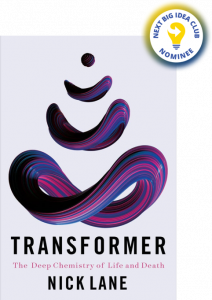 Transformer: The Deep Chemistry of Life and Death
By Nick Lane
Publication Date: July 12, 2022
Enlivened by Lane's talent for distilling and humanizing complex research, Transformer offers an essential read for anyone fascinated by biology's great mysteries. Life is at root a chemical phenomenon; this is its deep logic. View on Amazon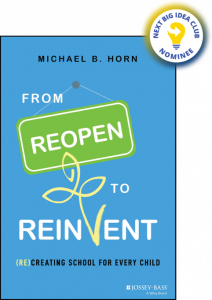 From Reopen to Reinvent: (Re)Creating School for Every Child
By Michael B. Horn
Publication Date: July 13, 2022
Distinguished education strategist Michael B. Horn delivers a provocative and eye-opening call to action for the overthrow of an education system that is not working well for any of its students. View on Amazon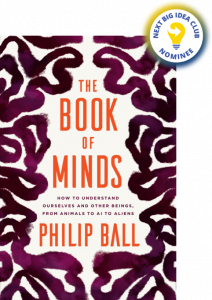 The Book of Minds: How to Understand Ourselves and Other Beings, from Animals to AI to Aliens
By Philip Ball
Publication Date: July 15, 2022
Popular science writer Philip Ball explores a range of sciences to map out answers to a huge, philosophically rich question: How do we even begin to think about minds that are not human? View on Amazon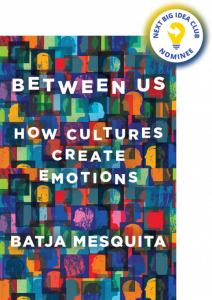 Between Us: How Cultures Create Emotions
By Batja Mesquita
Publication Date: July 19, 2022
Brilliantly synthesizing original psychological studies and stories from peoples across time and geography, Between Us skillfully argues that acknowledging differences in emotions allows us to find common ground, humanizing and humbling us all for the better. View on Amazon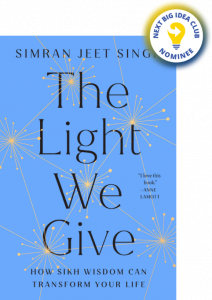 The Light We Give: How Sikh Wisdom Can Transform Your Life
By Simran Jeet Singh
Publication Date: July 19, 2022
Weaving together the hard-fought wisdom he's gained from being a practicing Sikh who is trying to find common ground with others, Singh brings a fresh perspective to how we can cultivate empathy and find contentment in our lives through a community and traditions that have remained unseen for far too long. View on Amazon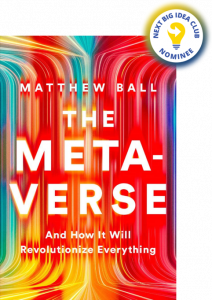 The Metaverse: And How It Will Revolutionize Everything
By Matthew Ball
Publication Date: July 19, 2022
The internet will no longer be at arm's length; instead, it will surround us, with much of our lives, labor, and leisure taking place inside the Metaverse. Bringing clarity and authority to a frequently misunderstood concept, Ball foresees trillions of dollars in new value―and the radical reshaping of society. View on Amazon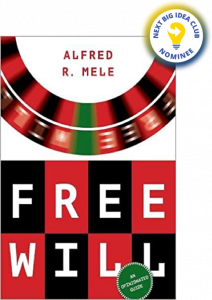 Free Will: An Opinionated Guide
By Alfred Mele
Publication Date: July 19, 2022
Drawing on decades of extensive research in philosophy, neuroscience, and psychology, internationally recognized authority on free will Alfred R. Mele explains and explores the most prominent theories, puzzles, and arguments about free will, all the while presenting his own distinctive take on the topic. View on Amazon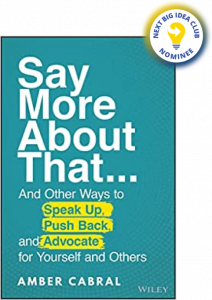 Say More About That: …And Other Ways to Speak Up, Push Back, and Advocate for Yourself and Others
By Amber Cabral
Publication Date: July 20, 2022
An incisive and practical guide to assertively addressing inequitable treatment you see at home, work, school, and other settings. The book offers a complete communications toolkit for equity advocacy you can deploy on your own behalf and on behalf of others. View on Amazon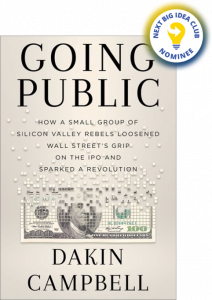 Going Public: How a Small Group of Silicon Valley Rebels Loosened Wall Street's Grip on the IPO and Sparked a Revolution
By Dakin Campbell
Publication DAte: July 26, 2022
A behind-the-scenes tour of the high-stakes world of IPOs and how a visionary band of startup executives, venture capitalists, and maverick bankers has launched a crusade to upend the traditional IPO as we know it. View on Amazon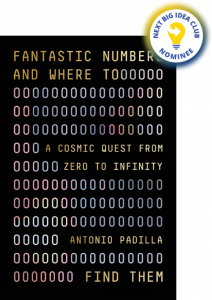 Fantastic Numbers and Where to Find Them: A Cosmic Quest from Zero to Infinity
By Antonio Padilla
Publication Date: July 26, 2022
Leading theoretical physicist and YouTube star Antonio Padilla takes us on an irreverent cosmic tour of nine of the most extraordinary numbers in physics, offering a startling picture of how the universe works. View on Amazon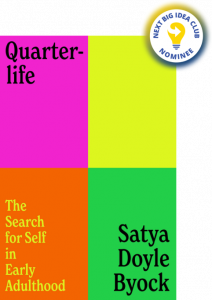 Quarterlife: The Search for Self in Early Adulthood
By Satya Doyle Byock
Publication Date: July 26, 2022
A pioneering psychotherapist tackles the overlooked stage of Quarterlife, the critical developmental years between adolescence and midlife, and provides a roadmap to navigate its struggles and find joy and understanding in adulthood. View on Amazon
Download the Next Big Idea App to enjoy "Book Bite" summaries of hundreds of groundbreaking books like these: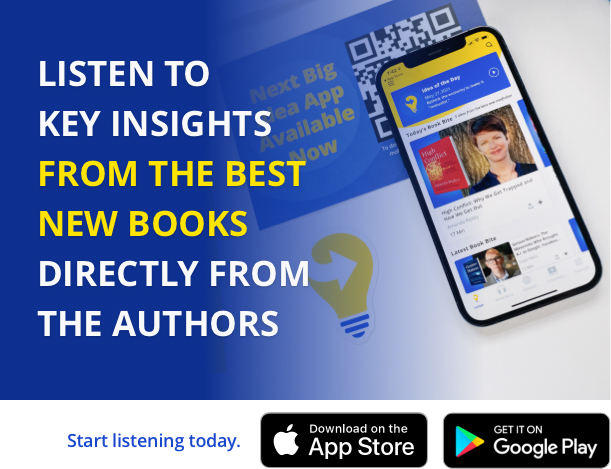 When you buy through our Amazon links, the Next Big Idea Club may earn an affiliate commission.