I'm pleased to share what I consider the most promising, must-read nonfiction titles scheduled for release in September of 2022. These titles make up our second group of nominees for Season 19 of the Next Big Idea Club (the August group was announced here, and the third and final group, the October releases, will be featured in a future post).
All nominated books will be shared with our Next Big Idea Club curators—Susan Cain, Malcolm Gladwell, Adam Grant, and Daniel Pink—who will narrow the list down to a handful of finalists and, ultimately, two official season selections.
Authors will also be invited to create a "Book Bite", a 15-minute audio self-recording that features 5 big ideas from their book. It's kind of like chatting with a stranger at a party—only that person just happened to write a fascinating nonfiction book!
And now, the September 2022 titles are…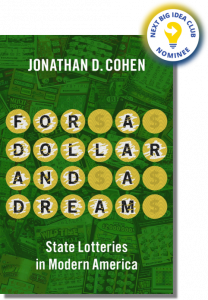 For a Dollar and a Dream: State Lotteries in Modern America
By Jonathan Cohen
Publication Date: September 1, 2022
This first comprehensive history of America's lottery obsession explores the spread of state lotteries and how players and policymakers alike got hooked on wishful dreams of an elusive jackpot. View on Amazon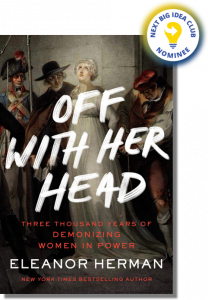 Off with Her Head: Three Thousand Years of Demonizing Women in Power
By Eleanor Herman
Publication Date: September 6, 2022
In a story that is shocking, eye-opening, and a powerful force for change, Eleanor Herman's signature wit and humor explores the patterns that have been operating for more than three thousand years—and are still operating today—against powerful women across the globe, including Cleopatra, Anne Boleyn, Marie Antoinette, Catherine the Great, Hillary Clinton, Kamala Harris, and more. View on Amazon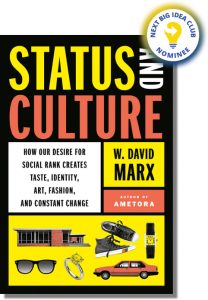 Status and Culture: How Our Desire for Social Rank Creates Taste, Identity, Art, Fashion, and Constant Change
By W. David Marx
Publication Date: September 6, 2022
W. David Marx solves the long-standing mysteries of culture—from the origin of our tastes and identities, to the perpetual cycles of fashions and fads—through a careful exploration of the fundamental human desire for status. View on Amazon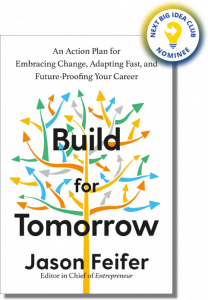 Build for Tomorrow : An Action Plan for Embracing Change, Adapting Fast, and Future-Proofing Your Career
By Jason Feifer
Publication Date: September 6, 2022
The moments of greatest change can also be the moments of greatest opportunity. Adapt more quickly and use the power of change to your advantage with this guide from the editor in chief of Entrepreneur magazine and host of the Build for Tomorrow podcast. View on Amazon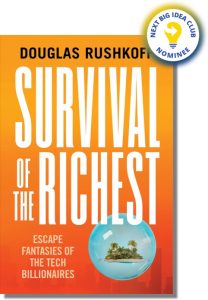 Survival of the Richest: Escape Fantasies of the Tech Billionaires
By Douglas Rushkoff
Publication Date: September 6, 2022
The tech elite have a plan to survive the apocalypse: they want to leave us all behind. View on Amazon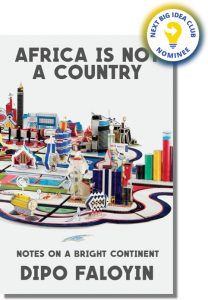 Africa Is Not a Country: Notes on a Bright Continent
By Dipo Faloyin
Publication Date: September 6, 2022
An exuberant, opinionated, stereotype-busting portrait of contemporary Africa in all its splendid diversity, by one of its leading new writers. View on Amazon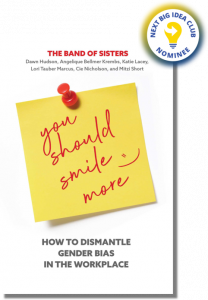 You Should Smile More: How to Dismantle Gender Bias in the Workplace
By Dawn Hudson & Cie Nicholson & Mitzi Short & Katie Lacey & Lori Tauber Marcus & Angelique Bellmer Krembs
Publication Date: September 6, 2022
The authors call themselves "The Band of Sisters" and have collectively seen it all, from the bottom rung to the boardroom. They know firsthand how hard it is to navigate gendered situations in the moment. Now they share their experience with a forward-looking eye—often with humor, and in a way that recognizes the realities of the workplace. View on Amazon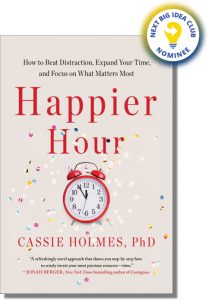 Happier Hour: How to Beat Distraction, Expand Your Time, and Focus on What Matters Most
By Cassie Holmes
Publication Date: September 6, 2022
The antidote to overscheduling and feeling like your days aren't your own. Based on her wildly popular MBA class at UCLA, Professor Cassie Holmes demonstrates how to immediately improve our lives by changing how we perceive and invest our time. View on Amazon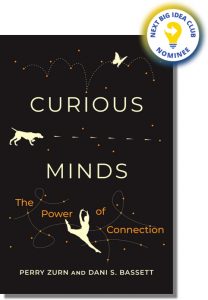 Curious Minds: The Power of Connection
By Perry Zurn & Dani Bassett
Publication Date: September 6, 2022
Zurn and Bassett—identical twins who write that their book "represents the thought of one mind and two bodies"—harness their respective expertise in the humanities and the sciences to get irrepressibly curious about curiosity. Traipsing across literatures of antiquity and medieval science, Victorian poetry and nature essays, as well as work by writers from a variety of marginalized communities, they trace a multitudinous curiosity. View on Amazon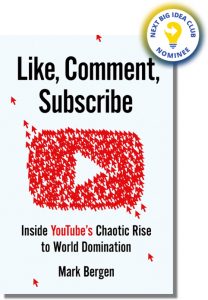 Like, Comment, Subscribe: How YouTube Drives Google's Dominance and Controls Our Culture
By Mark Bergen
Publication Date: September 6, 2022
The definitive, deeply reported account of YouTube, the company that upended media, culture, industry, and democracy—by a leading tech journalist. View on Amazon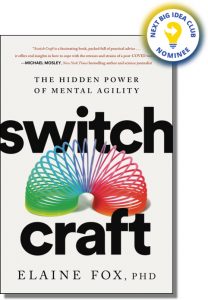 Switch Craft: The Hidden Power of Mental Agility
By Elaine Fox
Publication Date: September 6, 2022
Drawing on 25 years of scientific research, Fox shares her step-by-step guide to what she calls 'switchcraft': the set of skills we need to navigate a complex and uncertain world. Whether it's coping with a difficult boss, overcoming a fear, dealing with hyperactive children, resolving a dispute with a friend or making a difficult choice about where to live or what to do, switchcraft helps us thrive in any situation. View on Amazon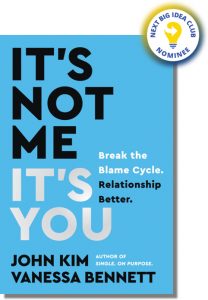 It's Not Me, It's You: Break the Blame Cycle. Relationship Better.
By John Kim & Vanessa Bennett
Publication Date: September 6, 2022
Falling in love is more about you than your partner. It's more about challenge and growth than comfort and ease, and roots don't grow from wishful thinking—they grow in the soil of communication, curiosity, patience, and understanding. View on Amazon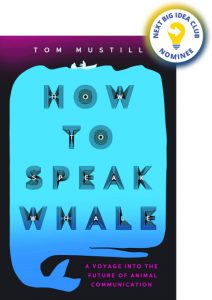 How to Speak Whale: A Voyage into the Future of Animal Communication
By Tom Mustill
Publication Date: September 6, 2022
Mustill started investigating human–whale interactions around the world when he met two tech entrepreneurs who wanted to use artificial intelligence (AI)—originally designed to translate human languages—to discover patterns in the conversations of animals and decode them. As he embarked on a journey into animal eavesdropping technologies, where big data meets big beasts, Mustill discovered that there is a revolution taking place in biology, as the technologies developed to explore our own languages are turned to nature. View on Amazon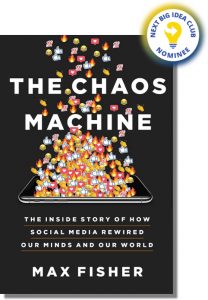 The Chaos Machine: The Inside Story of How Social Media Rewired Our Minds and Our World
By Max Fisher
Publication Date: September 6, 2022
We all have a vague sense that social media is bad for our minds, for our children, and for our democracies. But the truth is that its reach and impact run far deeper than we have understood. Building on years of international reporting, Max Fisher tells the gripping and galling inside story of how Facebook, Twitter, YouTube, and other social networks, in their pursuit of unfettered profits, preyed on psychological frailties to create the algorithms that drive everyday users to extreme opinions and, increasingly, extreme actions. View on Amazon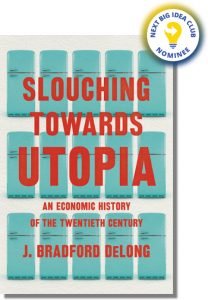 Slouching Towards Utopia: An Economic History of the Twentieth Century
By J. Bradford DeLong
Publication Date: September 6, 2022
Tells the story of how this unprecedented explosion of material wealth occurred, how it transformed the globe, and why it failed to deliver us to utopia. Of remarkable breadth and ambition, it reveals the last century to have been less a march of progress than a slouch in the right direction. View on Amazon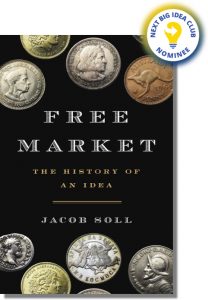 Free Market: The History of an Idea
By Jacob Soll
Publication Date: September 6, 2022
Tracing the intellectual evolution of the free market from Cicero to Milton Friedman, Soll argues that we need to go back to the origins of free market ideology in order to truly understand it—and to develop new economic concepts to face today's challenges. View on Amazon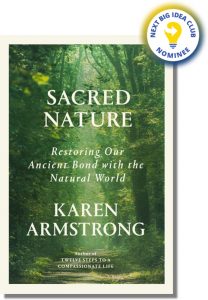 Sacred Nature: Restoring Our Ancient Bond with the Natural World
By Karen Armstrong
Publication Date: September 6, 2022
Best-selling historian of religion Karen Armstrong re-sacralizes nature for modern times. Drawing on her vast knowledge of the world's religious traditions, she vividly describes nature's central place in spirituality across the centuries. In bringing this age-old wisdom to life, Armstrong shows modern readers how to rediscover nature's potency and form a connection to something greater than ourselves. View on Amazon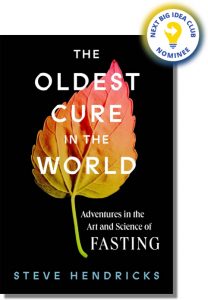 The Oldest Cure in the World: Adventures in the Art and Science of Fasting
By Steve Hendricks
Publication Date: September 6, 2022
The latest research shows that fasting repairs cellular damage, improves the outcomes for chemotherapy patients, and helps with keeping a healthy weight—leading to fasting's resurgence in recent years. A smart, narrative look at a very hot topic, offering a fascinating look at the science behind the counterintuitive concept of going without food for our health. View on Amazon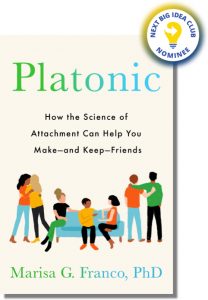 Platonic: How the Science of Attachment Can Help You Make—and Keep—Friends
By Marisa Franco
Publication Date: September 6, 2022
Making new friends, and deepening longstanding relationships, is possible at any age—in fact, it's essential. The good news: there are specific, research-based ways to improve the number and quality of your connections using the insights of attachment theory and the latest scientific research on friendship. View on Amazon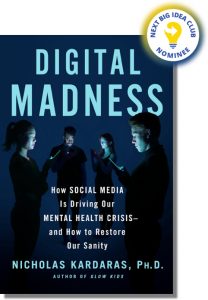 Digital Madness: How Social Media Is Driving Our Mental Health Crisis–and How to Restore Our Sanity
By Nicholas Kardaras
Publication Date: September 13, 2022
The algorithm-fueled polarity of social media also shapes the brain's architecture into inherently pathological and reactive "black and white" thinking―toxic for politics and society, but also symptomatic of several mental disorders. Kardaras offers a path out of our crisis, using examples from classical philosophy that encourage resilience, critical thinking and the pursuit of sanity-sustaining purpose in people's lives. View on Amazon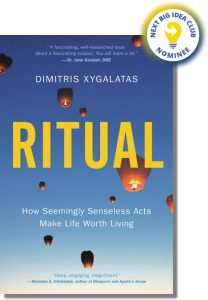 Ritual: How Seemingly Senseless Acts Make Life Worth Living
By Dimitris Xygalatas
Publication Date: September 13, 2022
Ritual presents a profound paradox: people ascribe the utmost importance to their rituals, but few can explain why they are so important. Apparently pointless ceremonies pervade every documented society, from handshakes to hexes, hazings to parades. Before we learned to farm, we were gathering in giant stone temples to perform elaborate rites and ceremonies. Though rituals exist in every culture and can persist nearly unchanged for centuries, their logic has remained a mystery—until now. View on Amazon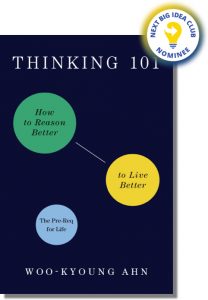 Thinking 101: How to Reason Better to Live Better
By Woo-kyoung Ahn
Publication Date: September 13, 2022
Professor Woo-kyoung Ahn devised a course at Yale called "Thinking" to help students examine the biases that cause so many problems in their daily lives. It quickly became one of the college's most popular courses. Now, for the first time, she presents key insights from her years of teaching and research in a book for everyone. View on Amazon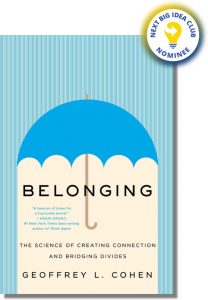 Belonging: The Science of Creating Connection and Bridging Divides
By Geoffrey Cohen
Publication Date: September 13, 2022
Often inadvertently, we behave in ways that threaten others' sense of belonging. Yet small acts that establish connection, brief activities such as reflecting on our core values, and a slew of practices that Cohen defines as "situation-crafting" have been shown to lessen political polarization, improve motivation and performance in school and work, combat racism in our communities, enhance health and well-being, and unleash the potential in ourselves and in our relationships. View on Amazon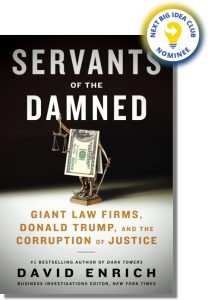 Servants of the Damned: Giant Law Firms, Donald Trump, and the Corruption of Justice
By David Enrich
Publication Date: September 13, 2022
In this gripping and revealing new work of narrative nonfiction, Enrich makes the compelling central argument that law firms like Jones Day play a crucial yet largely hidden role in enabling and protecting powerful bad actors in our society, housing their darkest secrets, and earning billions in revenue for themselves. View on Amazon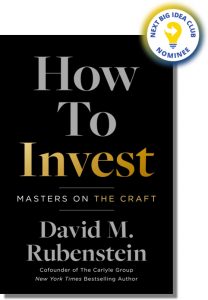 How to Invest: Masters on the Craft
By David Rubenstein
Publication Date: September 13, 2022
How to Invest reveals the thinking of the most successful investors in the world, many of whom rarely speak publicly. Whether you're brand-new to investing or a seasoned professional, this book will transform the way you approach investing forever. View on Amazon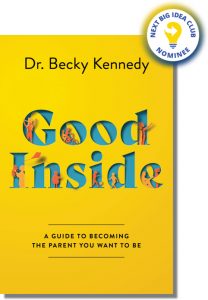 Good Inside: A Guide to Becoming the Parent You Want to Be
By Becky Kennedy
Publication Date: September 13, 2022
Offering perspective-shifting parenting principles and troubleshooting for specific scenarios—including sibling rivalry, separation anxiety, tantrums, and more—Good Inside is a comprehensive resource for a generation of parents looking for a new way to raise their kids while still setting them up for a lifetime of self-regulation, confidence, and resilience. View on Amazon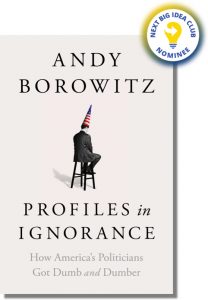 Profiles in Ignorance: How America's Politicians Got Dumb and Dumber
By Andy Borowitz
Publication Date: September 13, 2022
Profiles in Ignorance aims to make us both laugh and cry: laugh at the idiotic antics of these public figures, and cry at the cataclysms these icons of ignorance have caused. But most importantly, the book delivers a call to action and a cause for optimism: history doesn't move in a straight line, and we can change course if we act now. View on Amazon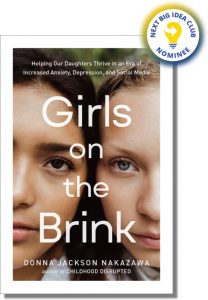 Girls on the Brink: Helping Our Daughters Thrive in an Era of Increased Anxiety, Depression, and Social Media
By Donna Jackson Nakazawa
Publication Date: September 13, 2022
15 revelatory strategies for raising emotionally healthy girls, based on cutting-edge science that explains the modern pressures that make it so difficult for adolescent girls to thrive. View on Amazon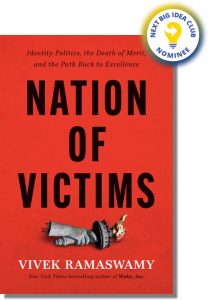 Nation of Victims: Identity Politics, the Death of Merit, and the Path Back to Excellence
By Vivek Ramaswamy
Publication Date: September 13, 2022
This fearless, provocative book is for readers who dare to look in the mirror and question their most sacred assumptions about who we are and how we got here. Intricately tracing history from the fall of Rome to the rise of America, weaving Western philosophy with Eastern theology in ways that moved Jefferson and Adams centuries ago, this book describes the rise and the fall of the American experiment itself—and hopefully its reincarnation. View on Amazon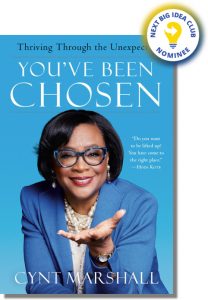 You've Been Chosen: Thriving Through the Unexpected
By Cynt Marshall
Publication Date: September 13, 2022
A relentlessly optimistic memoir by one of the most influential Black business leaders in America today, offering hope and practical guidance for navigating life's most difficult challenges. View on Amazon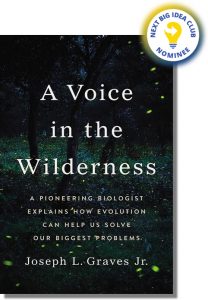 A Voice in the Wilderness: A Pioneering Biologist Explains How Evolution Can Help Us Solve Our Biggest Problems
By Joseph Graves Jr.
Publication Date: September 13, 2022
Why understanding evolution—the most reviled branch of science—can help us all, from fighting pandemics to undoing racism. View on Amazon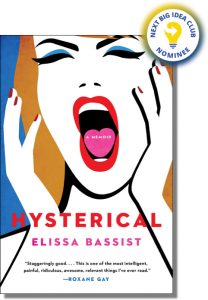 Hysterical: A Memoir
By Elissa Bassist
Publication Date: September 13, 2022
Bassist explains how girls and women internalize and perpetuate directives about their voice, making it hard to emote or "just speak up" and "burn down the patriarchy." But her silence hurt more than anything she could ever say. Hysterical is a memoir of a voice lost and found, and a primer on new ways to think about a woman's voice, where it's being squashed and where it needs amplification. View on Amazon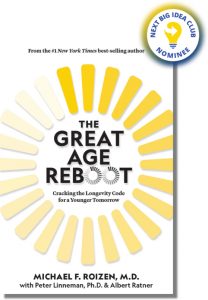 The Great Age Reboot: Cracking the Longevity Code for a Younger Tomorrow
By Michael Roizen & Peter Linneman & Albert Ratner
Publication Date: September 13, 2022
Over the next decade, people living to 100, 120, or even 130 years old will become increasingly common—and life past 100 may not look like what you expect. Explores how longer life spans will change our lives and our culture, providing the most comprehensive and forward-looking book on aging to date, and showing readers how to prepare for the next major societal disruptor. Here is a road map to prevention, treatment, and technology that will reshape how we think about old age—and help us plan for an audacious future. View on Amazon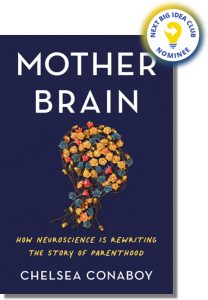 Mother Brain: How Neuroscience Is Rewriting the Story of Parenthood
By Chelsea Conaboy
Publication Date: September 13, 2022
A groundbreaking exploration of the parental brain that untangles insidious myths from complicated realities, Mother Brain explodes the concept of "maternal instinct" and tells a new story about what it means to become a parent. View on Amazon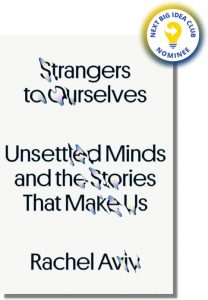 Strangers to Ourselves: Unsettled Minds and the Stories That Make Us
By Rachel Aviv
Publication Date: September 13, 2022
Raises fundamental questions about how we understand ourselves in periods of crisis and distress. Drawing on deep, original reporting as well as unpublished journals and memoirs, Aviv writes about people who have come up against the limits of psychiatric explanations for who they are. Aviv asks how the stories we tell about mental disorders shape their course in our lives. View on Amazon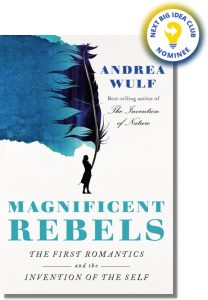 Magnificent Rebels: The First Romantics and the Invention of the Self
By Andrea Wulf
Publication Date: September 13, 2022
Young Romantics incited a revolution of the mind that transformed our world forever. We are still empowered by their daring leap into the self, and by their radical notions of the creative potential of the individual, the highest aspirations of art and science, the unity of nature, and the true meaning of freedom. We still walk the same tightrope between meaningful self-fulfillment and destructive narcissism, between the rights of the individual and our responsibilities toward our community and future generations. At the heart of this book is the extremely modern tension between the dangers of selfishness and the thrilling possibilities of free will. View on Amazon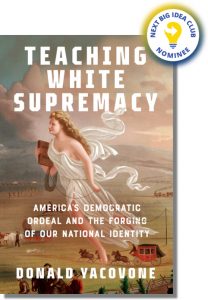 Teaching White Supremacy: America's Democratic Ordeal and the Forging of Our National Identity
By Donald Yacovone
Publication Date: September 13, 2022
Sifting through a wealth of materials, from the colonial era to today, Yacovone reveals the systematic ways in which white supremacist ideology has infiltrated American culture and how it has been at the heart of our collective national identity. And, the author argues that it is the North, not the South, that bears the greater responsibility for creating the dominant strain of race theory. View on Amazon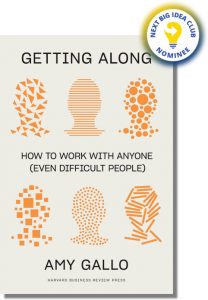 Getting Along: How to Work with Anyone (Even Difficult People)
By Amy Gallo
Publication Date: September 13, 2022
Gallo identifies eight familiar types of difficult coworkers—the insecure boss, the passive-aggressive peer, the know-it-all, the biased coworker, and others—and provides strategies tailored to dealing constructively with each one. View on Amazon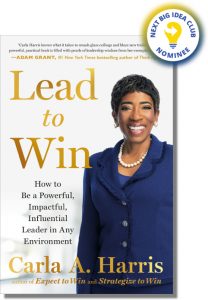 Lead to Win: How to Be a Powerful, Impactful, Influential Leader in Any Environment
By Carla Harris
Publication Date: September 13, 2022
Harris examines the journey from individual contributor to leader. She targets the skills necessary to succeed, such as the taking risks, creating a vision, and leveraging assets like relationships and partnerships. There are eight things you must be intentional about every day—authenticity, building trust, creating other leaders, clarity, diversity, innovation, inclusivity, and voice—qualities that you need to hone and manifest to become a powerful, impactful leader no matter where you work. View on Amazon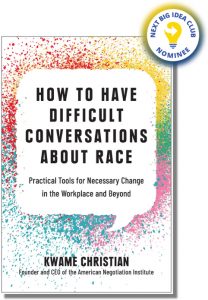 How to Have Difficult Conversations About Race: Practical Tools for Necessary Change in the Workplace and Beyond
By Kwame Christian
Publication Date: September 13, 2022
The first step toward lasting social change is productive discussion. With this book, you'll never shy away from those important conversations again—instead approaching them with courage and conviction. View on Amazon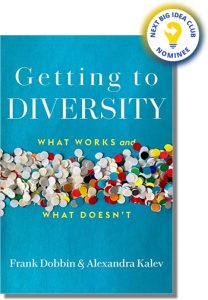 Getting to Diversity: What Works and What Doesn't
By Frank Dobbin & Alexandra Kalev
Publication Date: September 13, 2022
In an authoritative, data-driven account, two of the world's leading management experts challenge dominant approaches to increasing workplace diversity and provide a comprehensive account of what really works. View on Amazon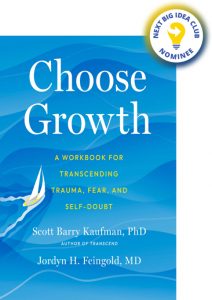 Choose Growth: A Workbook for Transcending Trauma, Fear, and Self-Doubt
By Scott Barry Kaufman & Jordyn Feingold
Publication Date: September 13, 2022
A research-based toolkit for turning challenging times into a springboard for healing, insight, and new beginnings. View on Amazon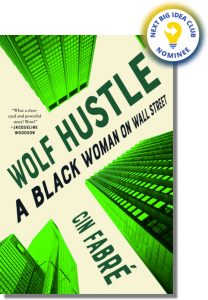 Wolf Hustle: A Black Woman on Wall Street
By Cin Fabré
Publication Date: September 20, 2022
From the South Bronx projects to the boardroom―at only nineteen years old, Cin Fabré ran with the wolves of Wall Street. Pulling back the curtain on the inequities she and so many others faced, Wolf Hustle reveals how Cin worked grueling hours, ascending from cold caller to stockbroker, becoming the only Black woman to do so at her firm. She also discloses the excesses she took part in on 1990s Wall Street―the strip clubs, the Hamptons parties, the Gucci shopping sprees―while reveling in the thrill of making money. View on Amazon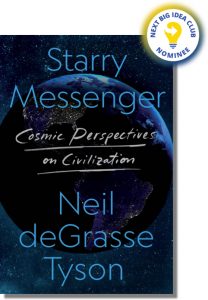 Starry Messenger: Cosmic Perspectives on Civilization
By Neil deGrasse Tyson
Publication Date: September 20, 2022
Bringing his cosmic perspective to civilization on Earth, Neil deGrasse Tyson shines new light on the crucial fault lines of our time―war, politics, religion, truth, beauty, gender, and race―in a way that stimulates a deeper sense of unity for us all. View on Amazon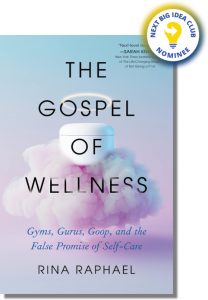 The Gospel of Wellness: Gyms, Gurus, Goop, and the False Promise of Self-Care
By Rina Raphael
Publication Date: September 20, 2022
The truth is that deep within the underbelly of self-care―hidden beneath layers of clever marketing―wellness beckons with a far stronger, more seductive message than health alone. It promises women the one thing they desperately desire: control. While wellness may have sprung from good intentions, we are now relentlessly flooded with exploitative offerings, questionable ideas, and a mounting pressure to stay devoted to the divine doctrine of wellness. What happens when the cure becomes as bad as the disease? View on Amazon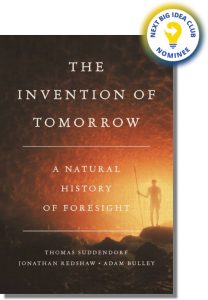 The Invention of Tomorrow: A Natural History of Foresight
By Thomas Suddendorf & Jonathan Redshaw & Adam Bulley
Publication Date: September 20, 2022
Drawing on their own cutting-edge research, the authors break down the science of foresight, showing us where it comes from, how it works, and how it made our world. Journeying through biology, psychology, history, and culture, they show that thinking ahead is at the heart of human nature—even if we often get it terribly wrong. View on Amazon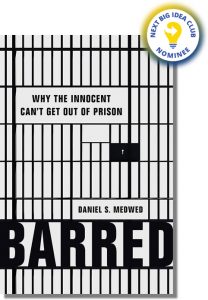 Barred: Why the Innocent Can't Get Out of Prison
By Daniel Medwed
Publication Date: September 20, 2022
Medwed argues that our justice system's stringent procedural rules are largely to blame for the ongoing punishment of the innocent. Those rules guarantee criminal defendants just one opportunity to appeal their convictions directly to a higher court. Afterward, the wrongfully convicted can pursue only a few narrow remedies. Even when there is strong evidence of a miscarriage of justice, rigid guidelines, bias, and deference toward lower courts all too often prevent exoneration. View on Amazon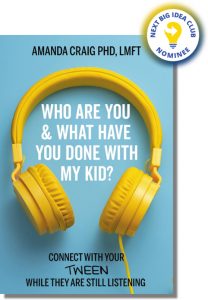 Who Are You & What Have You Done with My Kid?: Connect with Your Tween While They Are Still Listening
By Amanda Craig
Publication Date: September 20, 2022
Despite the parenting opportunities in the tween years, we often spend time focused on academics and the social concerns of elementary school then quickly pivot to worries about safety, drugs, sex and the rebellious behavioral issues of the teen years. We think we're connecting but we're not. We miss the neurological explosion that is taking place before us. View on Amazon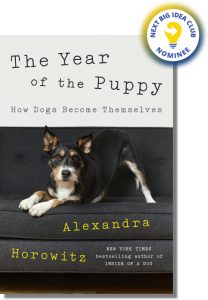 The Year of the Puppy: How Dogs Become Themselves
By Alexandra Horowitz
Publication Date: September 20, 2022
What is it like to be a puppy? Author of the classic Inside of a Dog, Alexandra Horowitz tries to find out, spending a year scrutinizing her puppy's daily existence and poring over the science of early dog development. View on Amazon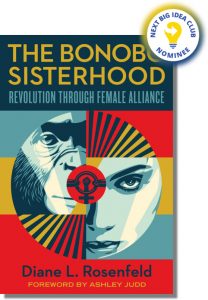 The Bonobo Sisterhood: Revolution Through Female Alliance
By Diane Rosenfeld
Publication Date: September 20, 2022
Explores the power and potential of female alliances to stop male-on-female violence. It's about women looking out for and supporting women in every circumstance and provides actionable steps we can all take to protect and support women from the continued and hidden horror of sexual violence and abuse. View on Amazon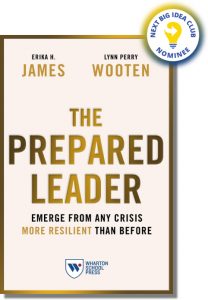 The Prepared Leader: Emerge from Any Crisis More Resilient Than Before
By Erika James & Lynn Perry Wooten
Publication Date: September 20, 2022
James and Wooten draw on more than two decades of original research and their experience stepping into top leadership roles at two of the nation's most respected universities during one of the greatest crises of our time to offer leaders a practical roadmap for leading through any crisis. View on Amazon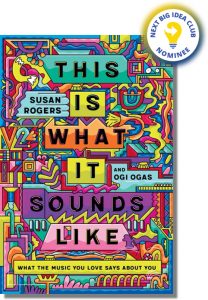 This is What it Sounds Like: What the Music You Love Says About You
By Susan Rogers & Ogi Ogas
Publication Date: September 20, 2022
Drawing from her successful career as a music producer (engineering hits like Prince's "Purple Rain"), professor of cognitive neuroscience Susan Rogers reveals why your favorite songs move you. She explains that we each possess a unique "listener profile" based on our brain's reaction to seven key dimensions of any record: authenticity, realism, novelty, melody, lyrics, rhythm, and timbre. View on Amazon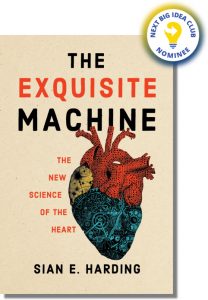 The Exquisite Machine: The New Science of the Heart
By Sian Harding
Publication Date: September 20, 2022
Harding—a world leader in cardiac research—explores the relation between the emotions and heart function, reporting that the heart not only responds to our emotions, it creates them as well. View on Amazon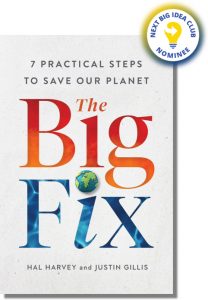 The Big Fix: Seven Practical Steps to Save Our Planet
By Hal Harvey & Justin Gillis
Publication Date: September 20, 2022
An engaging, accessible citizen's guide to the seven urgent changes that will really make a difference for our climate—and how we can hold our governments accountable for putting these plans into action. View on Amazon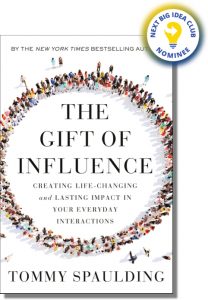 The Gift of Influence: Creating Life-Changing and Lasting Impact in Your Everyday Interactions
By Tommy Spaulding
Publication Date: September 20, 2022
Researchers estimate that the average person will influence up to eighty thousand people over the course of their lifetime—or 2.8 people daily. That's a stadium full of people whom each of us affects in ways positive or negative, sometimes without us realizing. What if we paid attention to this fact? Would we live differently? Would we lead differently? Would we put down our phones and be more present with the people in front of us? View on Amazon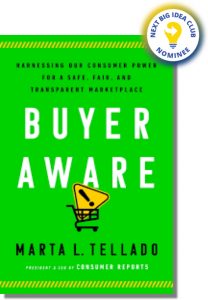 Buyer Aware: Harnessing Our Consumer Power for a Safe, Fair, and Transparent Marketplace
By Marta Tellado
Publication Date: September 20, 2022
In an era of deregulation when consumers have never been more vulnerable to corporate surveillance, unsafe food, and dangerously faulty products, the president and CEO of Consumer Reports gives us a playbook to put the power back in our hands. View on Amazon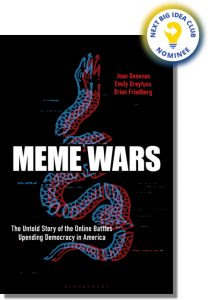 Meme Wars: The Untold Story of the Online Battles Upending Democracy in America
By Joan Donovan & Emily Dreyfuss & Brian Friedberg
Publication Date: September 20, 2022
A groundbreaking investigation into the digital underworld, where far-right operatives wage wars against mainstream America, from a masterful trio of experts in media and tech. View on Amazon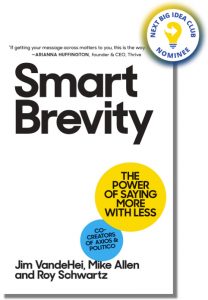 Smart Brevity: The Power of Saying More with Less
By Jim VandeHei & Mike Allen & Roy Schwartz
Publication Date: September 20, 2022
Brevity is confidence. Length is fear. This guiding principle turned first Politico and then Axios into hugely influential media companies. It's also in the DNA of Smart Brevity, the Axios spin-off that teaches Fortune 500 companies, organizations, professional writers and other individuals how to get their message heard. View on Amazon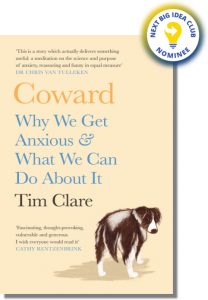 Coward: Why We Get Anxious & What We Can Do About It
By Tim Clare
Publication Date: September 20, 2022
Clare explores all the possible treatments for anxiety, from SSRIs to hypnosis, running to extreme diets. He interviews experts and becomes a guinea pig, testing their methods on himself. At the end of a year of many ups and downs, Tim discovers what helps him (and what doesn't), and what might help others. Most of all, he comes to rethink anxiety and encourages all of us to do the same. View on Amazon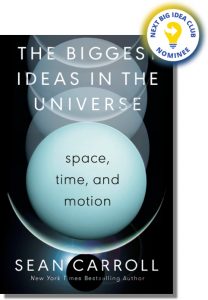 The Biggest Ideas in the Universe: Space, Time, and Motion
By Sean Carroll
Publication Date: September 20, 2022
In the tradition of the legendary Richard Feynman lectures presented sixty years ago, this book is an inspiring, dazzling introduction to a way of seeing that will resonate across cultural and generational boundaries for many years to come. View on Amazon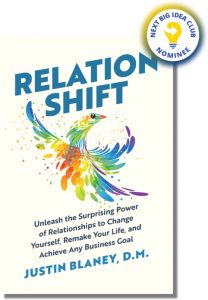 Relationshift: Unleash the Surprising Power of Relationships to Change Yourself, Remake Your Life, and Achieve Any Business Goal
By Justin Blaney
Publication Date: September 20, 2022
No greater force for change exists than the people we surround ourselves with. Relationshift explores how the people in your life have colored your worldview, how this limits or expands your options, and what to do about it. Through the stories of British explorer Gertrude Bell, abolitionist hero Frederick Douglass, music icons the Beastie Boys, and many others, this book will help you. View on Amazon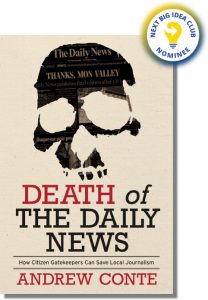 Death of the Daily News: How Citizen Gatekeepers Can Save Local Journalism
By Andrew Conte
Publication Date: September 20, 2022
The changes taking place in this one Pennsylvania community are being repeated across the United States as hundreds of local newspapers close, creating news deserts and leaving citizens with little access to reliable local journalism. The obituary for local news, however, does not have to read all bad: even in the bleakest places, citizens are discovering what happens in their communities and becoming gatekeepers to information for the people around them. View on Amazon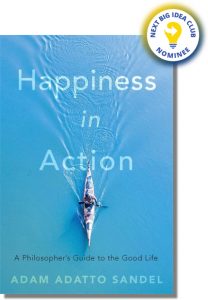 Happiness in Action: A Philosopher's Guide to the Good Life
By Adam Adatto Sandel
Publication Date: September 20, 2022
Sandel argues that finding fulfillment is not about attaining happiness, conceived as a state of mind, or even about accomplishing one's greatest goals. Instead, true happiness comes from immersing oneself in activity that is intrinsically rewarding. The source of meaning, he suggests, derives from the integrity or "wholeness" of self that we forge throughout the journey of life. View on Amazon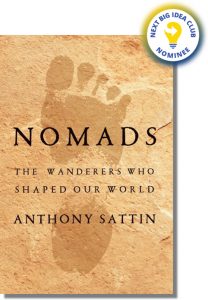 Nomads: The Wanderers Who Shaped Our World
By Anthony Sattin
Publication Date: September 20, 2022
Exploring the evolutionary biology and psychology of restlessness that makes us human, Anthony Sattin's sweeping history charts the power of nomadism from before the Bible to its decline in the present day. View on Amazon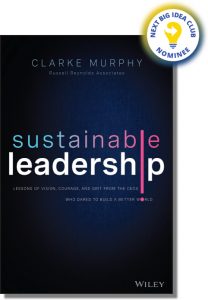 Sustainable Leadership: Lessons of Vision, Courage, and Grit from the CEOs Who Dared to Build a Better World
By Clarke Murphy
Publication Date: September 21, 2022
Accomplished leadership expert Clarke Murphy shares a can't-miss toolkit for delivering remarkable sustainability results. You'll learn what it takes to become a Sustainable Leader and how you can turn your sustainability promises into tangible action on the ground. View on Amazon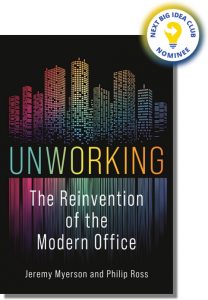 Unworking: The Reinvention of the Modern Office
By Jeremy Myerson & Philip Ross
Publication Date: September 26, 2022
A panoramic view of the office and explores what happens next. The authors advance a manifesto for "unworking"—unlearning old habits and rituals established for an outdated office and crafting and creating new ones fit for an age of digital technology, design innovation, and diverse workforces. View on Amazon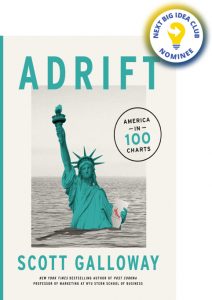 Adrift: America in 100 Charts
By Scott Galloway
Publication Date: September 27, 2022
Galloway looks to the past – from 1945 to present day – to explain just how America arrived at this precipice. Adrift attempts to make sense of it all, and offers Galloway's unique take on where we're headed and who we'll become, touching on topics as wide-ranging as online dating to minimum wage to the American dream. View on Amazon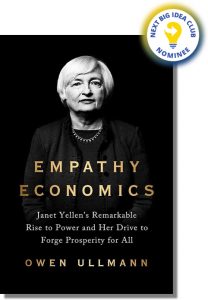 Empathy Economics: Janet Yellen's Remarkable Rise to Power and Her Drive to Spread Prosperity to All
By Owen Ullmann
Publication Date: September 27, 2022
The trailblazing story of Janet Yellen, the Ruth Bader Ginsburg of economics, and her lifelong advocacy for an economics of empathy that delivers the fruits of a prosperous society to people at the bottom half of the economic ladder. View on Amazon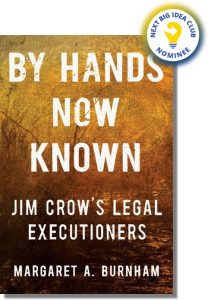 By Hands Now Known: Jim Crow's Legal Executioners
By Margaret A. Burnham
Publication Date: September 27, 2022
A paradigm-shifting investigation of Jim Crow–era violence, the legal apparatus that sustained it, and its enduring legacy, from a renowned legal scholar. View on Amazon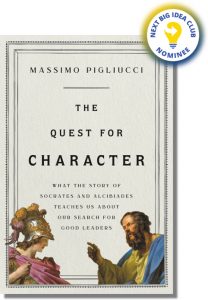 The Quest for Character: What the Story of Socrates and Alcibiades Teaches Us about Our Search for Good Leaders
By Massimo Pigliucci
Publication Date: September 27, 2022
Pigliucci blends ancient sources with modern interpretations to give a full picture of the philosophy and cultivation of character, virtue, and personal excellence—what the Greeks called arete. At heart, The Quest for Character isn't simply about what makes a good leader. Drawing on Socrates as well as his followers among the Stoics, this book gives us lessons perhaps even more crucial: how we can each lead an excellent life. View on Amazon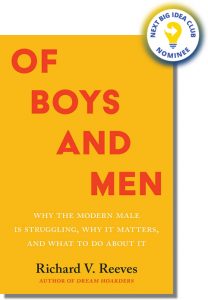 Of Boys and Men: Why the Modern Male Is Struggling, Why It Matters, and What to Do about It
By Richard Reeves
Publication Date: September 27, 2022
Reeves looks at the structural challenges that face boys and men and offers fresh and innovative solutions that turn the page on the corrosive narrative that plagues this issue. Of Boys and Men argues that helping the other half of society does not mean giving up on the ideal of gender equality. View on Amazon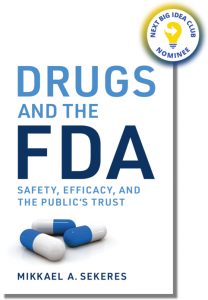 Drugs and the FDA: Safety, Efficacy, and the Public's Trust
By Mikkael Sekeres
Publication Date: September 27, 2022
How the FDA was shaped by public health crises and patient advocacy, told against a background of the contentious hearings on the breast cancer drug Avastin. View on Amazon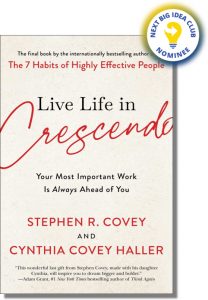 Live Life in Crescendo: Your Most Important Work is Always Ahead of You
By Stephen R. Covey & Cynthia Covey Haller
Publication Date: September 27, 2022
Near the end of his life, Covey felt there was a final component to his work: how to live your best life no matter your age? How to best respond to life-challenging experiences? How to approach the challenges and opportunities of middle to later life—like raising children, caring for your parents, leading and inspiring others, staying on top of your career, contributing to your community, and what follows next? Live Life in Crescendo is Covey's answer to these questions, outlining his vision for those in the prime of life, whatever age you may be. View on Amazon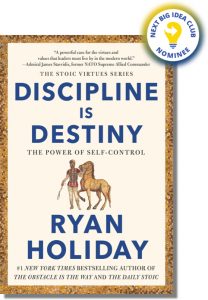 Discipline Is Destiny: The Power of Self-Control
By Ryan Holiday
Publication Date: September 27, 2022
Holiday draws on the stories of historical figures we can emulate as pillars of self-discipline, including Lou Gehrig, Queen Elizabeth II, boxer Floyd Patterson, Marcus Aurelius and writer Toni Morrison, as well as the cautionary tales of Napoleon, F. Scott Fitzgerald and Babe Ruth. Through these engaging examples, Holiday teaches readers the power of self-discipline and balance, and cautions against the perils of extravagance and hedonism. View on Amazon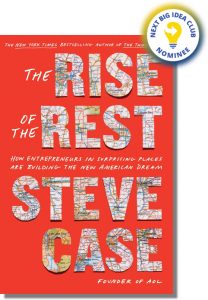 The Rise of the Rest: How Entrepreneurs in Surprising Places are Building the New American Dream
By Steve Case
Publication Date: September 27, 2022
Steve Case, cofounder of America Online and Revolution and New York Times bestselling author of The Third Wave, shows how entrepreneurs across the country are building groundbreaking companies, renewing communities, and creating new jobs—in the process reimagining the American landscape and bringing people together around a shared future. View on Amazon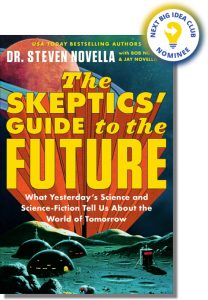 The Skeptics' Guide to the Future: What Yesterday's Science and Science Fiction Tell Us About the World of Tomorrow
By Steven Novella
Publication Date: September 27, 2022
From the bestselling authors and hosts of The Skeptics' Guide to the Universe, a high-tech roadmap of the future in their beloved voice, cracking open the follies of futurists past and how technology will profoundly change our world, redefining what it means to be human. View on Amazon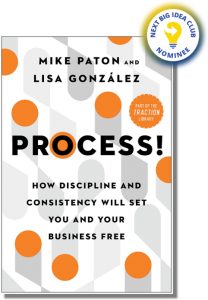 Process!: How Discipline and Consistency Will Set You and Your Business Free
By Mike Paton & Lisa Gonzalez
Publication Date: September 27, 2022
This deep-dive into the revolutionary EOS method to strengthen a company's process component will help leaders at all companies—from early stage startups to established corporations—run better businesses and live better lives. View on Amazon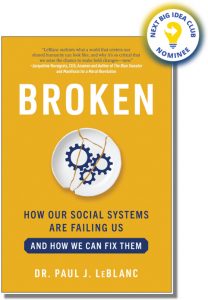 Broken: How Our Social Systems are Failing Us and How We Can Fix Them
By Paul LeBlanc
Publication Date: September 27, 2022
With Broken, LeBlanc outlines the distinctly human questions that education—and all systems that serve—must start asking to reframe what is broken in order to make lasting repairs and to better care for those they serve. View on Amazon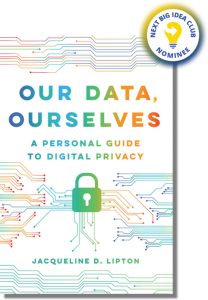 Our Data, Ourselves: A Personal Guide to Digital Privacy
By Jacqueline Lipton
Publication Date: September 27, 2022
Who actually owns our personal information? Can an employer legally access personal emails? What privacy rights do we have on social media? Answering these questions and more, Our Data, Ourselves provides a strategic approach to assuming control over, and ultimately protecting, our personal information. View on Amazon
Download the Next Big Idea App to enjoy "Book Bite" summaries of hundreds of groundbreaking books like these: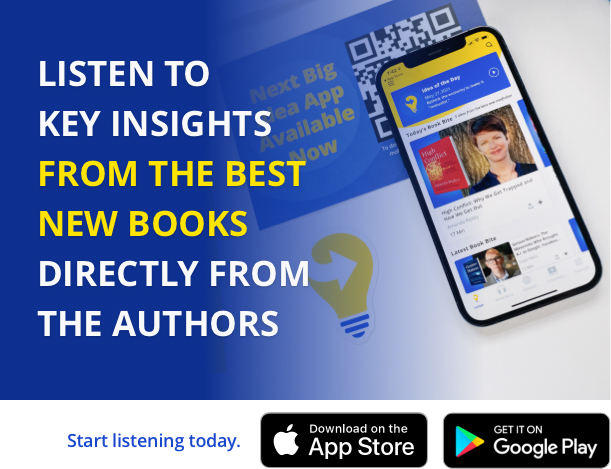 When you buy through our Amazon links, the Next Big Idea Club may earn an affiliate commission.