When it comes to matters of gender and race at work, there is a certain attitude that has become too common among those in power: simply don't talk about it. After all, nobody can blame you for doing or saying something wrong if you don't say anything at all. But the problem is that without addressing these issues directly, bias and misunderstanding won't go away—they will only fester.
So what can we do? Well, we can learn about the real-life work experiences of women and people of color, then move from empathy to action. To get started, check out the five eye-opening books below.
Download the Next Big Idea App for "Book Bite" summaries of hundreds of new nonfiction books like these.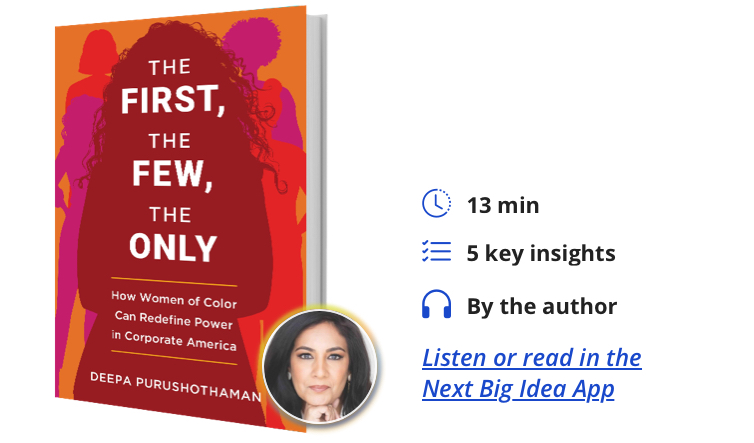 The First, the Few, the Only: How Women of Color Can Redefine Power in Corporate America
By Deepa Purushothaman
A deeply personal call to action for women of color to find power from within and to join together in community, advocating for a new corporate environment where we all belong—and are accepted—on our own terms. Listen to our Book Bite summary, read by author Deepa Purushothaman, in the Next Big Idea App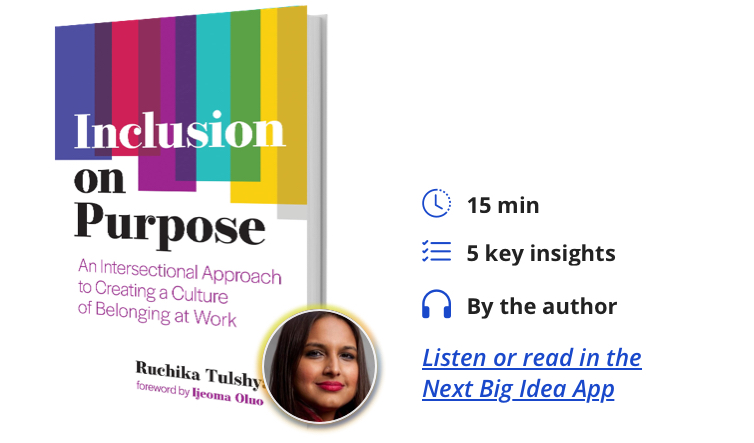 Inclusion on Purpose: An Intersectional Approach to Creating a Culture of Belonging at Work
By Ruchika Tulshyan
And eye-opening look at how organizations can foster diversity, equity, and inclusion, taking action to address and prevent workplace bias while centering women of color. Listen to our Book Bite summary, read by author Ruchika Tulshyan, in the Next Big Idea App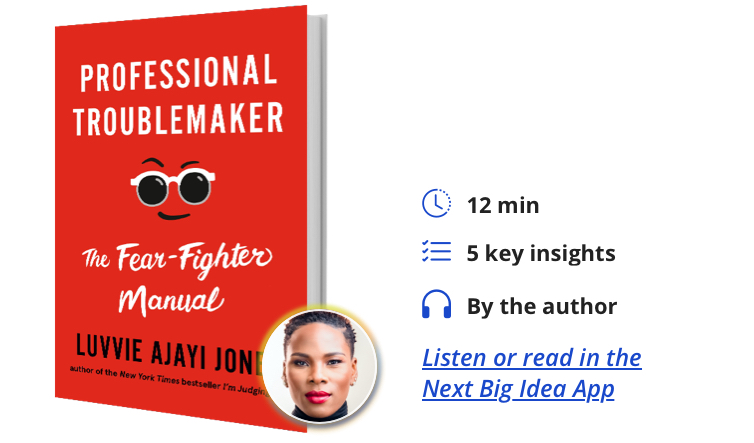 Professional Troublemaker: The Fear-Fighter Manual
By Luvvie Ajayi Jones
With humor and honesty, and guided by the influence of her professional troublemaking Nigerian grandmother, Funmilayo Faloyin, an award-winning author walks us through what we must get right within ourselves before we can do the things that scare us. Listen to our Book Bite summary, read by author Luvvie Ajayi Jones, in the Next Big Idea App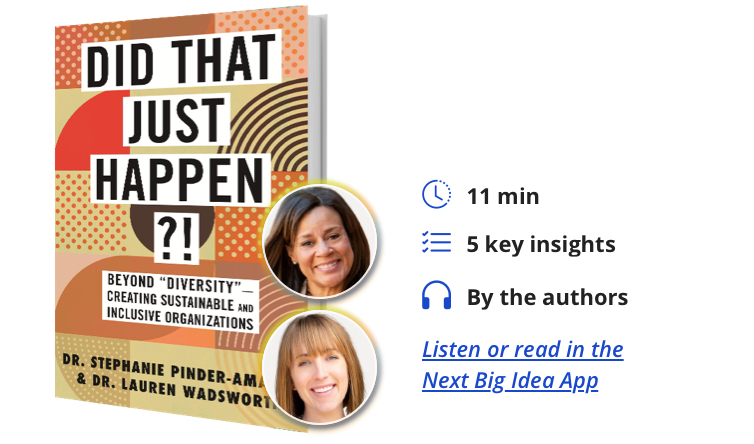 Did That Just Happen?!: Beyond "Diversity"―Creating Sustainable and Inclusive Organizations
By Stephanie Pinder-Amaker and Lauren Wadsworth
Offering real-life accounts that illustrate common workplace occurrences around inclusivity, this handbook breaks down ways that organizations (and all people) can improve their cultural awareness and become more equitable in their work and personal relationships. Listen to our Book Bite summary, read by co-authors Stephanie Pinder-Amaker and Lauren Wadsworth, in the Next Big Idea App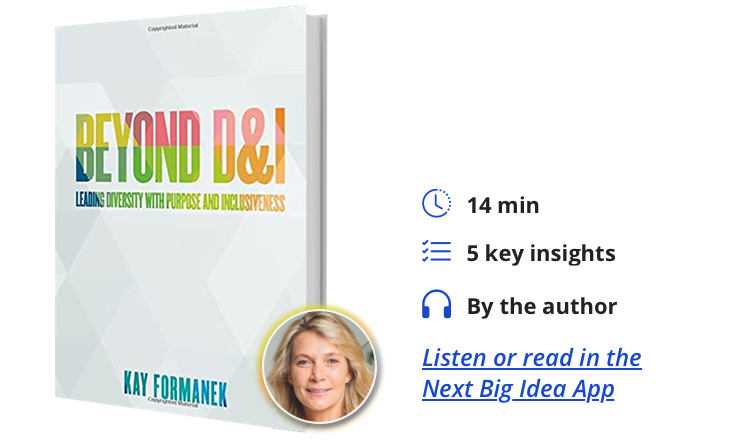 Beyond D&I: Leading Diversity with Purpose and Inclusiveness
By Kay Formanek
This book equips you with the tools you need to develop a strategic case for diversity, craft a compelling narrative, and chart a tailored roadmap to lock in diversity gains and close key performance gaps. Listen to our Book Bite summary, read by author Kay Formanek, in the Next Big Idea App
To enjoy Book Bites from anywhere, download the Next Big Idea app today: