The ability to read minds like Professor Xavier from X-Men would sure come in handy. Negotiating with a potential business partner would be a breeze, as would decoding the intentions of that cute barista who may (or may not) be flirting with you.
True mind-reading remains possible only in the realms of comic books and science fiction, but there are still evidence-based techniques we can use to figure out what someone else is thinking. So go ahead and check out the three new books below—we've detected how curious you are.
Download the Next Big Idea App for "Book Bite" summaries of hundreds of new nonfiction books like these—all prepared and read by the authors themselves.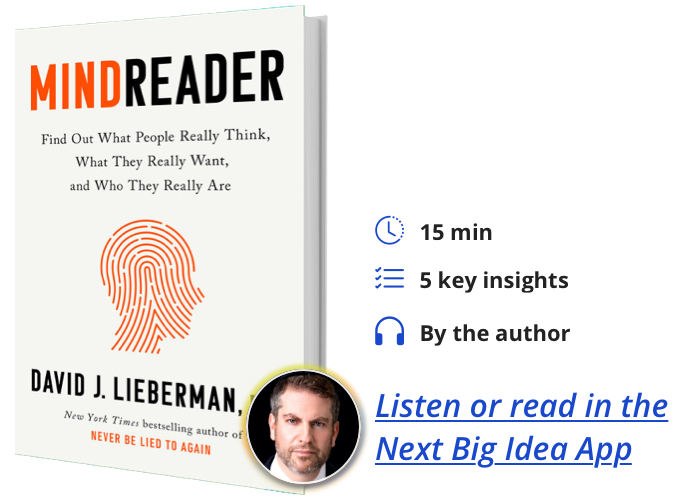 Mindreader: The New Science of Deciphering What People Really Think, What They Really Want, and Who They Really Are
By David J. Lieberman
Tired of guessing what they're really thinking? Read people in every situation—in person, on a screen, or in writing—using the new science of psycholinguistics, from a New York Times bestselling author and consultant to the FBI, CIA, and NSA. Listen to our Book Bite summary, read by author David Lieberman, in the Next Big Idea App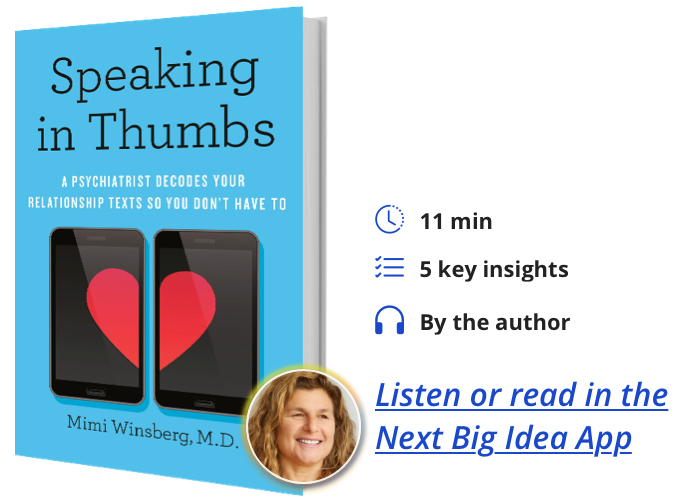 Speaking in Thumbs: A Psychiatrist Decodes Your Relationship Texts So You Don't Have To
By Mimi Winsberg
From a Harvard- and Stanford-trained psychiatrist comes an essential look at the love language of texts, helping you decipher the personalities of online daters, the subtle signals from your romantic partner, and the red flags hiding in plain sight. Listen to our Book Bite summary, read by author Mimi Winsberg, in the Next Big Idea App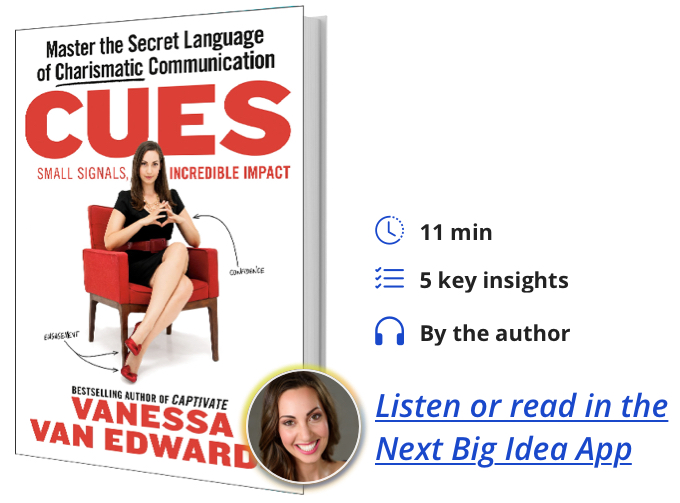 Cues: Master the Secret Language of Charismatic Communication
By Vanessa Van Edwards
For anyone who wants to be heard at work, earn that overdue promotion, or win more clients, deals, and projects, the bestselling author of Captivate shares her advanced guide to improving professional relationships through the power of cues. Listen to our Book Bite summary, read by author Vanessa Van Edwards, in the Next Big Idea App
To enjoy Book Bites from anywhere, download the Next Big Idea app today: