We tend to grow up with a very narrow definition of creativity. Painting, sculpting, writing poetry—we're taught that these pursuits are synonymous with creativity, and that if you don't have a knack for them, maybe you're not the creative type.
But the truth is that many forms of personal and professional success require a healthy dose of creativity. In fact, you may not realize how innovative you already are. So to spark your imagination and cultivate your creative gifts, take a look at the five excellent reads below.
Download the Next Big Idea App for "Book Bite" summaries of hundreds of new nonfiction books like these—all prepared and read by the authors themselves.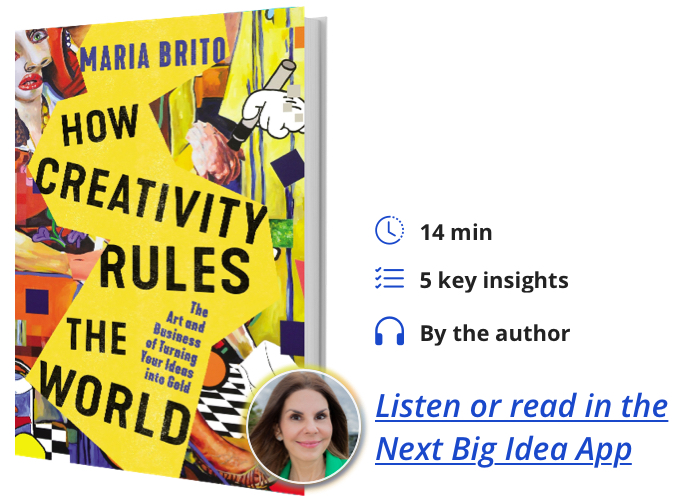 How Creativity Rules the World: The Art and Business of Turning Your Ideas into Gold
By Maria Brito
This timeless guide promises to make the creative process of successful seven-figure artists and billion-dollar entrepreneurs accessible and actionable, to help you to take the power of your ideas to the next level. Listen to our Book Bite summary, read by author Maria Brito, in the Next Big Idea App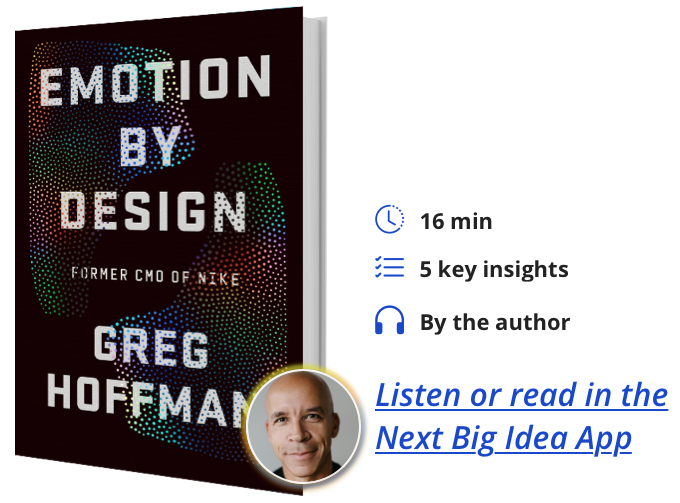 Emotion By Design: Creative Leadership Lessons from a Life at Nike
By Greg Hoffman
A former Nike Chief Marketing Officer shares his philosophy and principles on how to create an empowering brand that resonates deeply with people by unlocking the creativity within your organization and unleashing it out into the world. Listen to our Book Bite summary, read by author Greg Hoffman, in the Next Big Idea App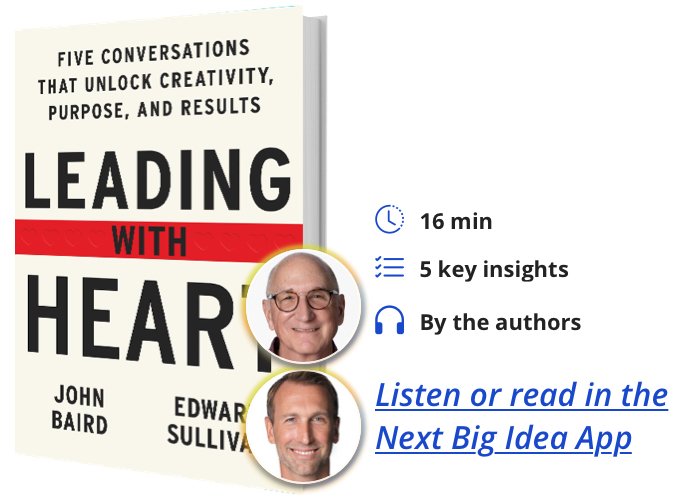 Leading with Heart: 5 Conversations That Unlock Creativity, Purpose, and Results
By John Baird and Edward Sullivan
As we reach the peak of the Great Resignation, two veteran executive coaches help today's leaders learn how to retain and inspire their teams through the one thing their research has found works: leading with heart. Listen to our Book Bite summary, read by co-authors John Baird and Edward Sullivan, in the Next Big Idea App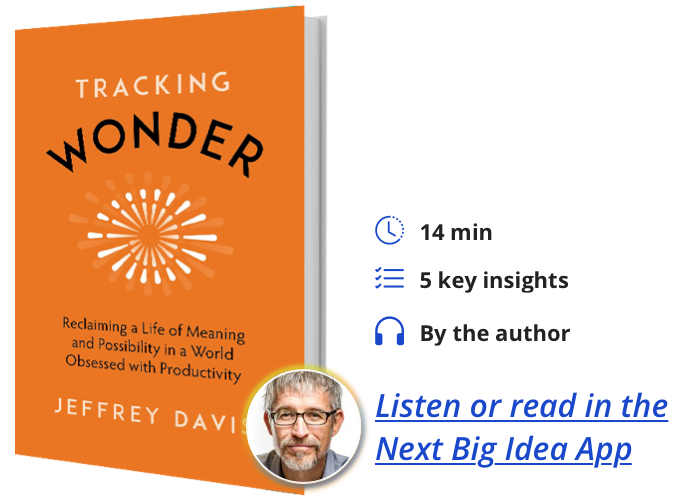 Tracking Wonder: Reclaiming a Life of Meaning and Possibility in a World Obsessed with Productivity
By Jeffrey Davis
A refreshing counter-voice to the exhausting narrative of hyper-productivity, Tracking Wonder is a welcome guide for experiencing more meaning and joy in the present moment as you bring your greatest contributions to life. Listen to our Book Bite summary, read by author Jeffrey Davis, in the Next Big Idea App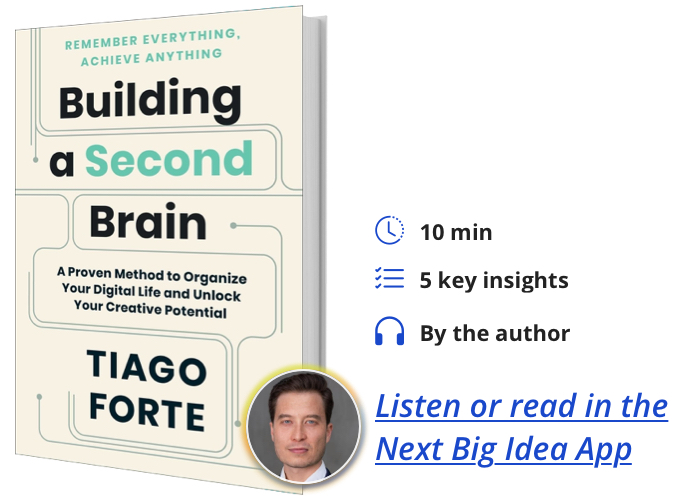 Building a Second Brain: A Proven Method to Organize Your Digital Life and Unlock Your Creative Potential
By Tiago Forte
A revolutionary approach to enhancing productivity, creating flow, and vastly increasing your ability to capture, remember, and benefit from the unprecedented amount of information all around us. Listen to our Book Bite summary, read by author Tiago Forte, in the Next Big Idea App
To enjoy Book Bites from anywhere, download the Next Big Idea app today: