I'm pleased to share what I consider the most promising, must-read nonfiction titles scheduled for release in April of 2023. These titles make up our third group of nominees for Season 21 of the Next Big Idea Club (the February group was announced here, and March here).
All nominated books will be shared with our Next Big Idea Club curators—Susan Cain, Malcolm Gladwell, Adam Grant, and Daniel Pink—who will narrow the list down to a handful of finalists and, ultimately, two official season selections.
Authors will also be invited to create a "Book Bite", a 15-minute audio self-recording that features 5 key insights from their book. Imagine chatting with a stranger at a party—only that person just happened to write a fascinating nonfiction book!
And now, the April 2023 titles are…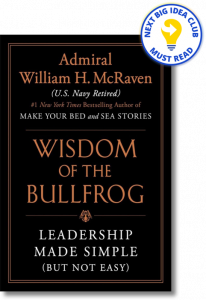 The Wisdom of the Bullfrog: Leadership Lessons Made Simple (But Not Easy)
By William H. McRaven
Publication Date: April 4, 2023
Admiral McRaven dealt with every conceivable leadership challenge, from commanding combat operations—including the capture of Saddam Hussein, the rescue of Captain Phillips, and the raid for Osama bin Laden. The Wisdom of the Bullfrog draws on these and countless other experiences from Admiral McRaven's incredible life, including crisis situations, management debates, organizational transitions, and ethical dilemmas, to provide listeners with the most important leadership lessons he has learned over the course of his forty years of service. View on Amazon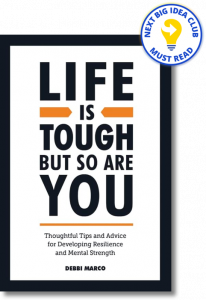 Life is Tough, But So Are You: Tips and Thoughtful Advice for Developing Mental Strength and Resilience
By Debbi Marco
Publication Date: April 4, 2023
With bite-sized tips and pointers, this is an accessible, all-round introductory guide to bouncing back from adversity and finding your inner strength. It's the perfect caring gift for yourself or for others. View on Amazon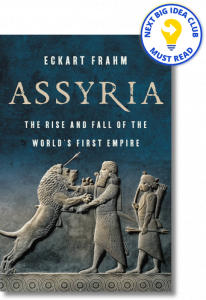 Assyria: The Rise and Fall of the World's First Empire
By Eckhart Frahm
Publication Date: April 4, 2023
Although Assyria was crushed by rising powers in the late seventh century BCE, its legacy endured from the Babylonian and Persian empires to Rome and beyond. Assyria is a stunning and authoritative account of a civilization essential to understanding the ancient world and our own. View on Amazon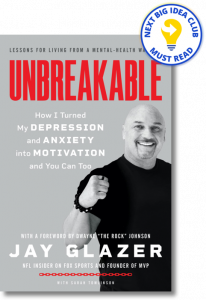 Unbreakable: How I Turned My Depression and Anxiety into Motivation and You Can Too
By Jay Glazer
Publication Date: April 4, 2023
All of Glazer's success from his screeching-and-swerving joy ride through professional football, the media, the fighting world, Hollywood, and the military-warrior community, comes with a side of relentless depression and anxiety. Living in the gray, as Glazer calls it, is a constant for him, but he works through it and succeeds using an Unbreakable Mindset. View on Amazon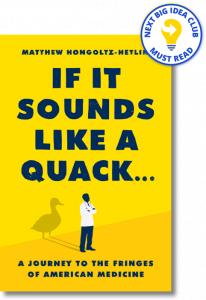 If It Sounds Like a Quack… : A Journey to the Fringes of American Medicine
By Matthew Hongoltz-Hetling
Publication Date: April 4, 2023
It's no secret that American health care has become too costly and politicized to help everyone. So where do you turn if you can't afford doctors, or don't trust them? In this book, Matthew Hongoltz-Hetling examines the growing universe of non-traditional treatments–including some that are really non-traditional. View on Amazon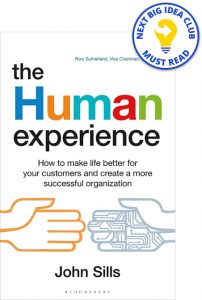 The Human Experience: How to Make Life Better for Your Customers and Create a More Successful Organization
By John Sills
Publication Date: April 4, 2023
An essential guide to creating a successful organization by making things easier, better and more straightforward for your customers. View on Amazon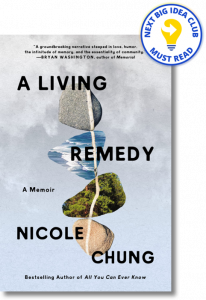 A Living Remedy: A Memoir
By Nicole Chung
Publication Date: April 4, 2023
Exploring the enduring strength of family bonds in the face of hardship and tragedy, A Living Remedy examines what it takes to reconcile the distance between one life, one home, and another–and sheds needed light on some of the most persistent and tragic inequalities in American society. View on Amazon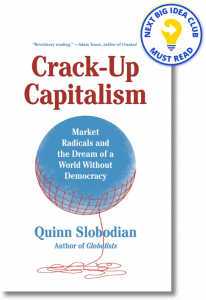 Crack-Up Capitalism: Market Radicals and the Dream of a World Without Democracy
By Quinn Slobodian
Publication Date: April 4, 2023
In a revelatory dispatch from the frontier of capitalist extremism, an acclaimed historian of ideas shows how free marketeers are realizing their ultimate goal: an end to nation-states and the constraints of democracy. View on Amazon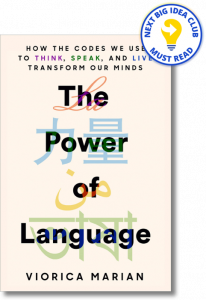 The Power of Language: How the Codes We Use to Think, Speak, and Live Transform Our Minds
By Viorica Marian
Publication Date: April 4, 2023
This revolutionary book goes beyond any recent book on language to dissect how language operates in our minds and how to harness its virtually limitless power. View on Amazon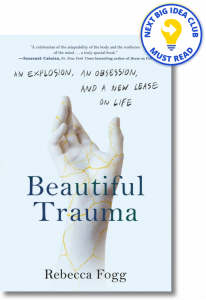 Beautiful Trauma: An Explosion, an Obsession, and a New Lease on Life
By Rebecca Fogg
Publication Date: April 4, 2023
A compelling account of surviving a freak accident, and a fascinating exploration of the science of trauma and recovery. View on Amazon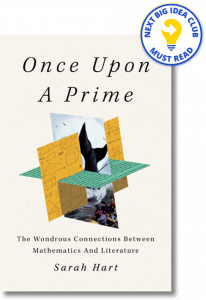 Once Upon a Prime: The Wondrous Connections Between Mathematics and Literature
By Sarah Hart
Publication Date: April 11, 2023
Hart shows us the myriad connections between math and literature, and how understanding those connections can enhance our enjoyment of both. View on Amazon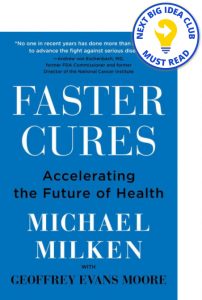 Faster Cures: Accelerating the Future of Health
By Michael Milken
Publication Date: April 11, 2023
Partly a memoir and partly a recent history of medicine, the definitive account of Michael Milken's lifetime work to accelerate medicine's evolution from a dark past to a bright future. View on Amazon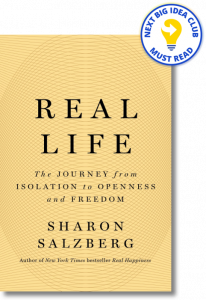 Real Life: The Journey from Isolation to Openness and Freedom
By Sharon Salzberg
Publication Date: April 11, 2023
To live in a less constricted way―with a more spacious, open sense of possibility, creativity, connection, and joy―Salzberg says we need to get real about what's most important, to ask ourselves, what do I most deeply yearn for? What would I benefit from letting go of? What do I believe is possible for me? View on Amazon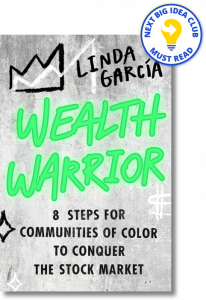 Wealth Warrior: 8 Steps to Heal Your Money Wounds, Claim Abundance, and Make Stakes in the Stock Market
By Linda Garcia
Publication Date: April 11, 2023
This much-needed conversational guide to the stock market by a financial expert empowers you to heal money wounds, establish financial literacy, and make your money work for you. View on Amazon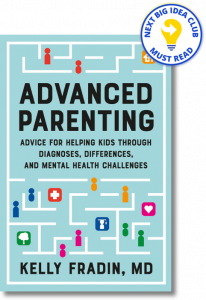 Advanced Parenting: Advice for Helping Kids Through Diagnoses, Differences, and Mental Health Challenges
By Kelly Fradin
Publication Date: April 11, 2023
Dr. Fradin explores how a child struggling can affect the entire family dynamic including the parent's relationships and the siblings overall well-being, and with her experience as a complex care pediatrician, she will help parents avoid common mistakes. Parents will feel seen, supported, and better prepared to be both a parent and a caregiver. View on Amazon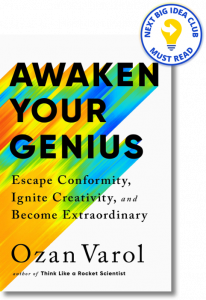 Awaken Your Genius: Escape Conformity, Ignite Creativity, and Become Extraordinary
By Ozan Varol
Publication Date: April 11, 2023
Great thinkers operate unconstrained by the opinions of others—or their own past opinions. They can act on new information regardless of the beliefs they once held, or identities they once adopted. They distinguish fact from manipulation. And just as importantly, they act first instead of reacting—creating new ideas and opportunities for themselves and others. View on Amazon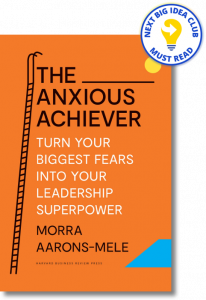 The Anxious Achiever: Turn Your Biggest Fears into Your Leadership Superpower
By Morra Aarons-Mele
Publication Date: April 11, 2023
A book with a mission: to normalize anxiety in the workplace and help leaders and high achievers transform anxiety from an apparent weakness into a strength. Aarons-Mele argues that anxiety is normal, built into the very nature of leadership; it can—and should—be harnessed into a superpower. View on Amazon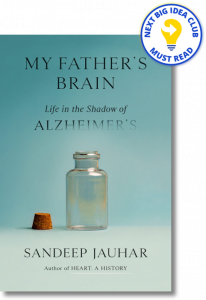 My Father's Brain: Life in the Shadow of Alzheimer's
By Sandeep Jauhar
Publication Date: April 11, 2023
A deeply affecting memoir of a father's descent into dementia, and a revelatory inquiry into why the human brain degenerates with age and what we can do about it. View on Amazon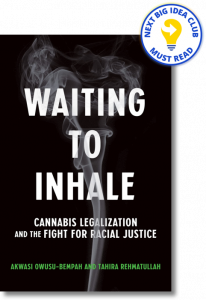 Waiting to Inhale: Cannabis Legalization and the Fight for Racial Justice
By Akwasi Owusu-Bempah & Tahira Rehmatullah
Publication Date: April 11, 2023
Waiting to Inhale illuminates the stories of those on the front lines of the War on Drugs—the individuals and communities disproportionately harmed, sometimes seemingly beyond repair; the official and social forces ranged against them; and the victims, legal and political activists, and cannabis entrepreneurs who are fighting back. View on Amazon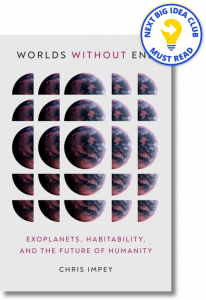 Worlds Without End: Exoplanets, Habitability, and the Future of Humanity
By Chris Impey
Publication Date: April 11, 2023
The science of finding habitable planets beyond our solar system and the prospects for establishing human civilization away from our ever-less-habitable planetary home. View on Amazon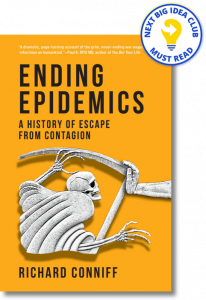 Ending Epidemics: A History of Escape from Contagion
By Richard Conniff
Publication Date: April 11, 2023
Conniff tells the story behind "the mortality revolution," the dramatic transformation not just in our longevity, but in the character of childhood, family life, and human society. He recounts the moments of inspiration and innovation, decades of dogged persistence, and, of course, periods of terrible suffering that stir individuals, institutions, and governments to act in the name of public health. View on Amazon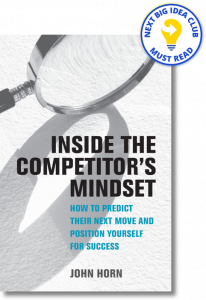 Inside the Competitor's Mindset: How to Predict Their Next Move and Position Yourself for Success (Management on the Cutting Edge)
By John Horn
Publication Date: April 11, 2023
When it comes to competitive strategy, knowing what your competition is doing is good; understanding why they do what they do and predicting what they are going to do next is best. View on Amazon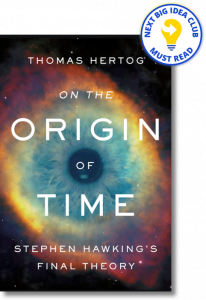 On the Origin of Time: Stephen Hawking's Final Theory
By Thomas Hertog
Publication Date: April 11, 2023
Stephen Hawking's closest collaborator offers the intellectual superstar's final thoughts on the cosmos—a dramatic revision of the theory he put forward in A Brief History of Time. View on Amazon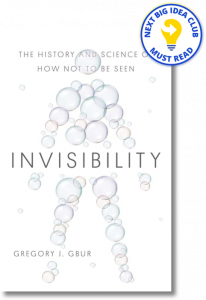 Invisibility: The History and Science of How Not to Be Seen
By Gregory J. Gbur
Publication Date: April 11, 2023
Science writer and optical physicist Gregory J. Gbur traces the science of invisibility from its sci-fi origins in the nineteenth-century writings of authors such as H. G. Wells and Fitz James O'Brien to modern stealth technology, invisibility cloaks, and metamaterials. View on Amazon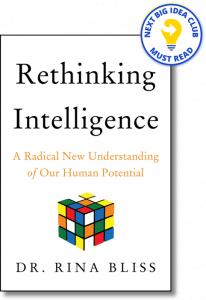 Rethinking Intelligence: A Radical New Understanding of Our Human Potential
By Rina Bliss
Publication Date: April 11, 2023
If we truly want to nurture potential, we must eliminate toxic stress so that our genes can work optimally, in harmony with our environment. Dr. Bliss offers successful strategies we can use as individuals and a society, including embracing a growth mindset, prioritizing connection, becoming more mindful, and reforming systemic issues. View on Amazon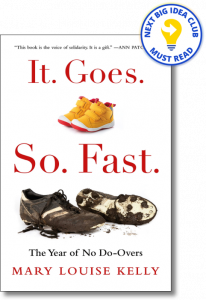 It. Goes. So. Fast.: The Year of No Do-Overs
By Mary Louise Kelly
Publication Date: April 11, 2023
This chronicle of Kelly's eldest child's final year at home, of losing her father, as well as other curve balls thrown at her, is not a definitive answer―not for herself and certainly not for any other parent. But her questions, her issues, will resonate with every parent. And, yes, especially with mothers, who are judged more harshly by society and, more important, judge themselves more harshly. What would she do if she had to decide all over again? View on Amazon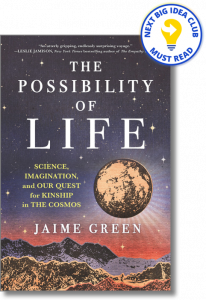 The Possibility of Life: Science, Imagination, and Our Quest for Kinship in the Cosmos
By Jaime Green
Publication Date: April 18, 2023
Weaving in expert interviews, cutting-edge astronomy research, philosophical inquiry and pop culture touchstones ranging from A Wrinkle in Time to Star Trek to Avatar, The Possibility of Life explores our evolving conception of the cosmos to ask an even deeper question: What does it mean to be human? View on Amazon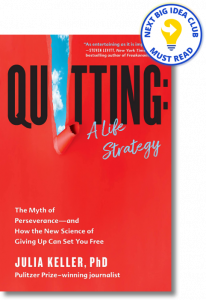 Quitting: A Life Strategy: The Myth of Perseverance and How the New Science of Giving Up Can Set You Free
By Julia Keller
Publication Date: April 18, 2023
Quitting humanely reminds us that, in order to live meaningful, satisfying lives, sometimes we have to say "no"—full stop. With Keller's guidance, readers will learn the art of the quasi quit, see how quitting makes space for key breakthroughs, navigate the relationship between quitting and our public lives, manage quitter's guilt, and more. View on Amazon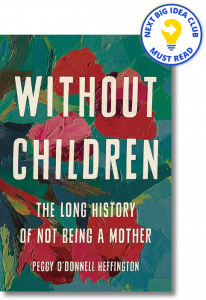 Without Children: The Long History of Not Being a Mother
By Peggy O'Donnell Heffington
Publication Date: April 18, 2023
Drawing on deep research and her own experience as a woman without children, historian Peggy O'Donnell shows that many of the reasons women are not having children today are ones they share with women in the past: a lack of support, their jobs or finances, environmental concerns, infertility, and the desire to live different kinds of lives. View on Amazon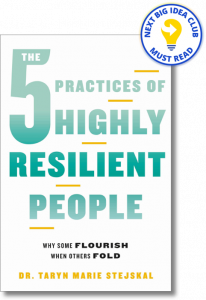 The 5 Practices of Highly Resilient People: Why Some Flourish When Others Fold
By Taryn Marie Stejskal
Publication Date: April 18, 2023
Stejskal works from the premise that Resilient People bounce forward, not back, take an active approach to facing challenge, and most importantly, Resilient People are made, not born. She shows us how to develop these practices in our own lives, as adults, as parents, and across organizations. View on Amazon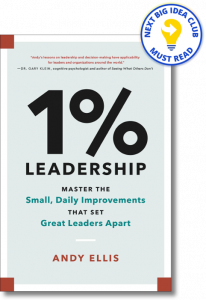 1% Leadership: Master the Small, Daily Improvements that Set Great Leaders Apart
By Andy Ellis
Publication Date: April 18, 2023
Ellis says that there are no "irrefutable laws" of leadership or power; there is no secret. As a result, 1% Leadership does not provide one path to leadership—it provides dozens of practical lessons that anyone, at any stage of their career, can use continuously make tiny "1% at a time" improvements. View on Amazon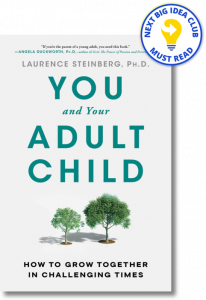 You and Your Adult Child: How to Grow Together in Challenging Times
By Laurence Steinberg
Publication Date: April 18, 2023
A much-needed guide for parents of people in their twenties and thirties. View on Amazon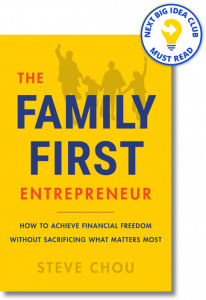 The Family-First Entrepreneur: How to Achieve Financial Freedom Without Sacrificing What Matters Most
By Steve Chou
Publication Date: April 18, 2023
Most entrepreneurs start a business seeking freedom but end up in a prison of hundred-hour workweeks isolated from their loved ones. This book is a guide to do entrepreneurship differently—letting go of the hustle and embracing a family-first mindset instead. View on Amazon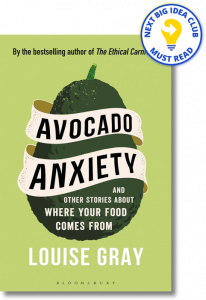 Avocado Anxiety: and Other Stories About Where Your Food Comes From
By Louise Gray
Publication Date: April 18, 2023
The food stories behind your favorite fruits and vegetables. View on Amazon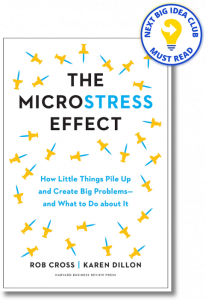 The Microstress Effect: How Little Things Pile Up and Create Big Problems–and What to Do about It
By Rob Cross & Karen Dillon
Publication Date: April 18, 2023
How a million little things are dragging you down, and what to do about it. View on Amazon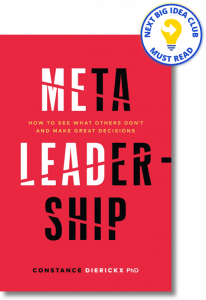 Meta-Leadership: How to See What Others Don't and Make Great Decisions
By Constance Dierickx
Publication Date: April 18, 2023
Dierickx reveals how to effectively use uncertainty to counterbalance overconfidence; how to show courage without being reckless in a crisis; how to demonstrate that different situations call for different types of action; and more. You'll learn how to be a better judge of other people to lead more effectively and empathetically. View on Amazon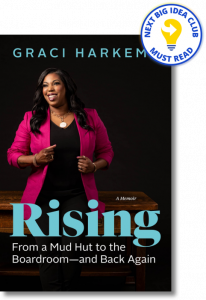 Rising: From a Mud Hut to the Boardroom — and Back Again
By Graci Harkema
Publication Date: April 18, 2023
Harkema revisits her experience growing up as an adoptee from the Congo in Grand Rapids, Michigan. She traces her path to claiming and living her own story, becoming a successful consultant on diversity, equity and inclusion, racial justice, LGBTQ+ equality, and women in business. View on Amazon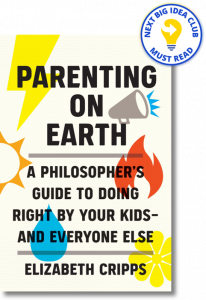 Parenting on Earth: A Philosopher's Guide to Doing Right by Your Kids and Everyone Else
By Elizabeth Cripps
Publication Date: April 18, 2023
Environmental catastrophes, pandemics, antibiotic resistance, institutionalized injustice, and war: in a world so out of balance, what does it take—or even mean—to be a good parent? This book is one woman's search for an answer, as a moral philosopher, activist, and mother. View on Amazon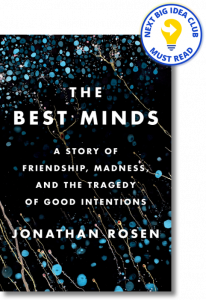 The Best Minds: A Story of Friendship, Madness, and the Tragedy of Good Intentions
By Jonathan Rosen
Publication Date: April 18, 2023
Rosen's haunting investigation of the forces that led his closest childhood friend, Michael Laudor, from the heights of brilliant promise to the forensic psychiatric hospital where he has lived since killing the woman he loved. A story about friendship, love, and the price of self-delusion, The Best Minds explores the ways in which we understand—and fail to understand—mental illness. View on Amazon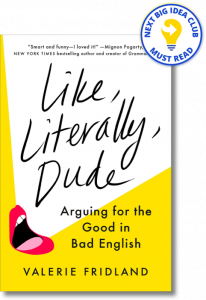 Like, Literally, Dude: Arguing for the Good in Bad English
By Valerie Fridland
Publication Date: April 18, 2023
A lively linguistic exploration of the speech habits we love to hate—and why our "like"s  and "literally"s actually make us better communicators. View on Amazon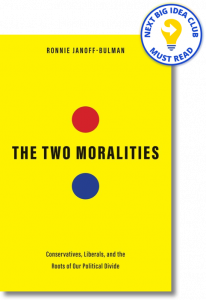 The Two Moralities: Conservatives, Liberals, and the Roots of Our Political Divide
By Ronnie Janoff-Bulman
Publication Date: April 18, 2023
Janoff-Bulman asks readers to consider the challenging possibility that both liberalism and conservatism are morally based and reflect genuine concern for the country. Moral psychology is an invaluable lens for understanding the roots of political differences. View on Amazon
The Portfolio Life: How to Future-Proof Your Career, Avoid Burnout, and Build a Life Bigger than Your Business Card
By Christina Wallace
Publication Date: April 18, 2023
Harvard professor, serial entrepreneur, and self-described "human Venn diagram" Christina Wallace adapts tried-and-true practices from the business sector to help you eschew the cult of ambition and experience the freedom of building the flexible, fulfilling, and sustainable life you want. View on Amazon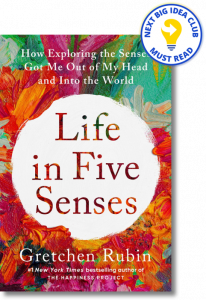 Life in Five Senses: How Exploring the Senses Got Me Out of My Head and Into the World
By Gretchen Rubin
Publication Date: April 18, 2023
Life in Five Senses is an absorbing, layered story of discovery filled with profound insights and practical suggestions about how to heighten our senses and use our powers of perception to live fuller, richer lives—and, ultimately, how to move through the world with more vitality and love. View on Amazon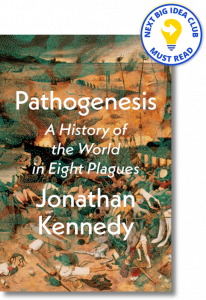 Pathogenesis: A History of the World in Eight Plagues
By Jonathan Kennedy
Publication Date: April 18, 2023
A sweeping look at how the major transformations in history—from the rise of Homo sapiens to the birth of capitalism—have been shaped not by humans but by germs. View on Amazon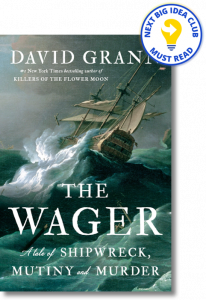 The Wager: A Tale of Shipwreck, Mutiny and Murder
By David Grann
Publication Date: April 18, 2023
A thrilling story of shipwreck, survival, and savagery, culminating in a court martial that reveals a shocking truth. With the twists and turns of a thriller, Grann unearths the deeper meaning of the events on the Wager, showing that it was not only the captain and crew who ended up on trial, but the very idea of empire. View on Amazon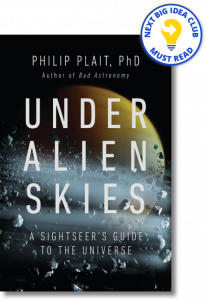 Under Alien Skies: A Sightseer's Guide to the Universe
By Philip Plait
Publication Date: April 18, 2023
For the aspiring extraterrestrial citizen, casual space tourist, or curious armchair traveler, Plait is an illuminating, always-entertaining guide to the most otherworldly views in our universe. View on Amazon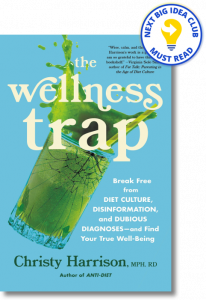 The Wellness Trap: Break Free from Diet Culture, Disinformation, and Dubious Diagnoses and Find Your True Well-Being
By Christy Harrison
Publication Date: April 25, 2023
As we experience a growing amount of physical and mental-health trauma, society has become increasingly vulnerable to bogus ideas about health for which conventional medicine lacks satisfying treatments. Weaving together history, memoir, reporting, and practical advice, Harrison leads the way in a radical re-thinking of wellness. View on Amazon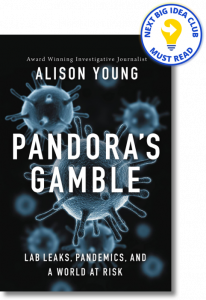 Pandora's Gamble: Lab Leaks, Pandemics, and a World at Risk
By Alison Young
Publication Date: April 25, 2023
Young details the shocking safety failures at government, academic, and private labs all across the United States and the world, exposing the lax system of oversight that allows dangerous lab practices to put us all at risk. View on Amazon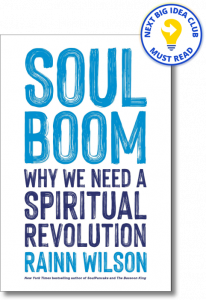 Soul Boom: Why We Need a Spiritual Revolution
By Rainn Wilson
Publication Date: April 25, 2023
Comedic actor and performer Rainn Wilson, cofounder of the media company SoulPancake, explores the benefits spirituality gives us in creating solutions for an increasingly challenging world. View on Amazon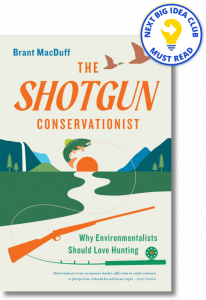 The Shotgun Conservationist: Why Environmentalists Should Love Hunting
By Brant MacDuff
Publication Date: April 25, 2023
An avid animal lover and raised as a non-hunter, MacDuff started his journey intending to investigate the claim that "hunting is conservation." So convinced, he now holds a hunting license in four states and gives lectures on the positive impact it has on conservation efforts nationwide. View on Amazon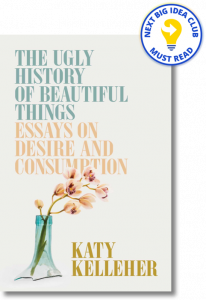 The Ugly History of Beautiful Things: Essays on Desire and Consumption
By Katy Kelleher
Publication Date: April 25, 2023
Kelleher blends science, history, and memoir to uncover the dark underbellies of our favorite goods. With prose as stunning as the objects she describes, Kelleher invites readers to examine their own relationships with the beautiful objects that adorn their body and grace their homes. View on Amazon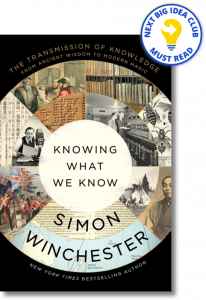 Knowing What We Know: From the First Encyclopedia to Wikipedia
By Simon Winchester
Publication Date: April 25, 2023
At a time when we seem to be stripping all value from the idea of knowing things—no need for math, no need for map-reading, no need for memorization—are we risking our ability to think? As we empty our minds, will we one day be incapable of thoughtfulness? From the creation of the first encyclopedia to Wikipedia, from ancient museums to modern kindergarten classes—a look at how humans acquire, retain, and pass on information and data, and how technology continues to change our lives and our minds. View on Amazon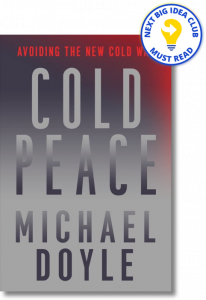 Cold Peace: Avoiding the New Cold War
By Michael Doyle
Publication Date: April 25, 2023
Doyle explores the impacts of cyberwarfare, foreign election meddling, and the unprecedented schism of modern politics on American foreign policy. He demonstrates that there can be no success in addressing climate change without China's cooperation, nor any hope of averting nuclear catastrophe without Russia's. View on Amazon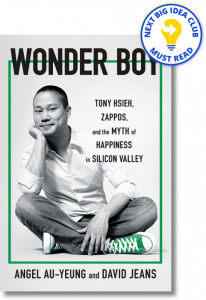 Wonder Boy: Tony Hsieh, Zappos, and the Myth of Happiness in Silicon Valley
By Angel Au-Yeung & David Jeans
Publication Date: April 25, 2023
Wonder Boy is a riveting investigation into the turbulent life of Zappos visionary Tony Hsieh, whose radical business strategies revolutionized both the tech world and corporate culture, based on rigorous research and reporting by two seasoned journalists. View on Amazon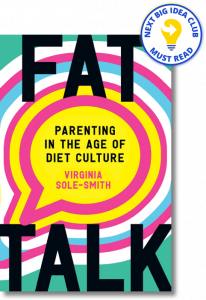 Fat Talk: Parenting in the Age of Diet Culture
By Virginia Sole-Smith
Publication Date: April 25, 2023
In this illuminating narrative on the daily onslaught of body shame that kids face from peers, school, diet culture, and parents themselves, journalist Virginia Sole-Smith offers a compelling reported look at how families can change the conversation around weight, health, and self-worth. View on Amazon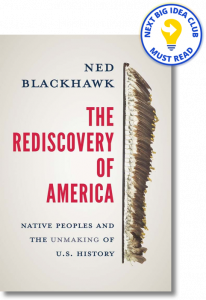 The Rediscovery of America: Native Peoples and the Unmaking of U.S. History
By Ned Blackhawk
Publication Date: April 25, 2023
A sweeping and overdue retelling of U.S. history that recognizes that Native Americans are essential to understanding the evolution of modern America. View on Amazon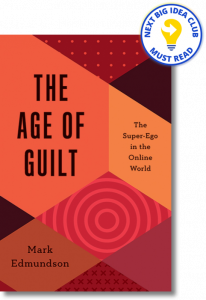 The Age of Guilt: The Super-Ego in the Online World
By Mark Edmundson
Publication Date: April 25, 2023
How Freud's concept of the super-ego can help us to understand the harsh cultural climate of the digital age. View on Amazon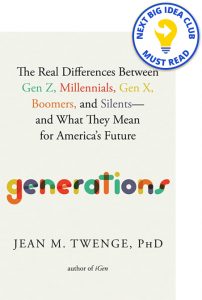 Generations: The Real Differences Between Gen Z, Millennials, Gen X, Boomers, and Silents―and What They Mean for America's Future
By Jean Twenge
Publication Date: April 25, 2023
A groundbreaking, revelatory portrait of the six generations that currently live in the United States and how they connect, conflict, and compete with one another—from the acclaimed author of Generation Me and iGen. View on Amazon
Download the Next Big Idea App to enjoy "Book Bite" summaries of hundreds of groundbreaking books like these: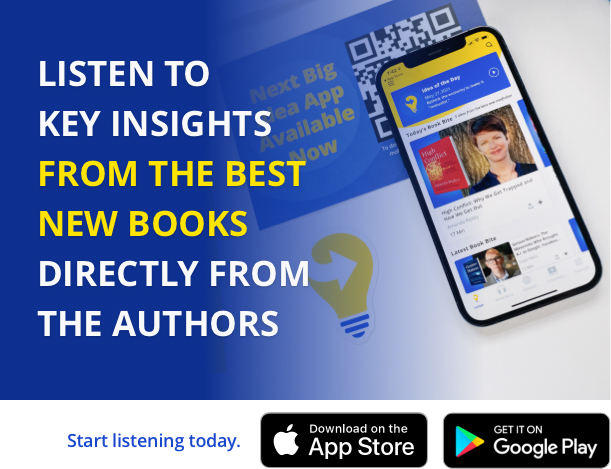 When you buy through our Amazon links, the Next Big Idea Club may earn an affiliate commission.