You are smart. Yes, you—the one sitting down and reading this on your phone. Maybe you heard it growing up, maybe you didn't, but either way it's true: you are smart.
The potential for brilliance is in all of us, so to help yours emerge and unleash your inner brainiac, start by checking out the five fascinating reads below.
Download the Next Big Idea App for "Book Bite" summaries of hundreds of new nonfiction books like these.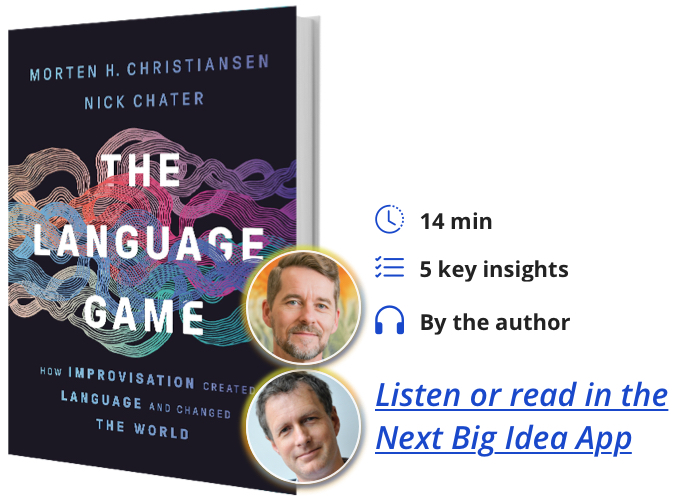 The Language Game: How Improvisation Created Language and Changed the World
By Morten H. Christiansen and Nick Chater
Two cognitive scientists find compelling solutions to major mysteries like the origins of languages and how language learning is possible, and to long-running debates such as whether having two words for "blue" changes what we see. Listen to our Book Bite summary, read by co-authors Morten H. Christiansen and Nick Chater, in the Next Big Idea App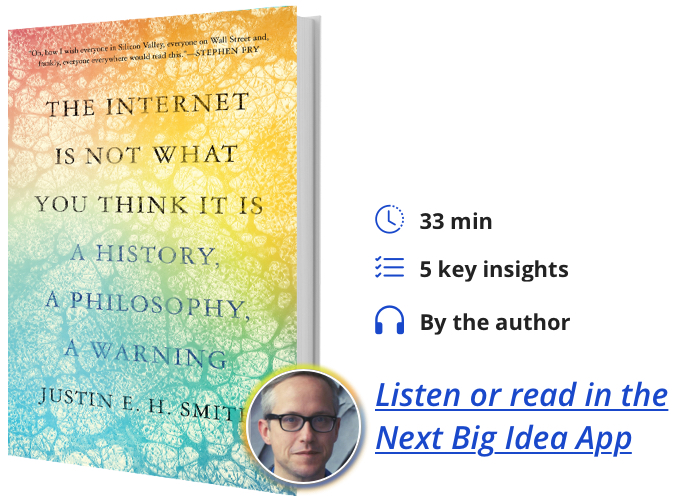 The Internet Is Not What You Think It Is: A History, a Philosophy, a Warning
By Justin E. H. Smith
Combining the sweep of intellectual history with the incisiveness of philosophy, The Internet Is Not What You Think It Is cuts through our daily digital lives to give a clear-sighted picture of what the internet is, where it came from, and where it might be taking us in the coming decades. Listen to our Book Bite summary, read by author Justin E. H. Smith, in the Next Big Idea App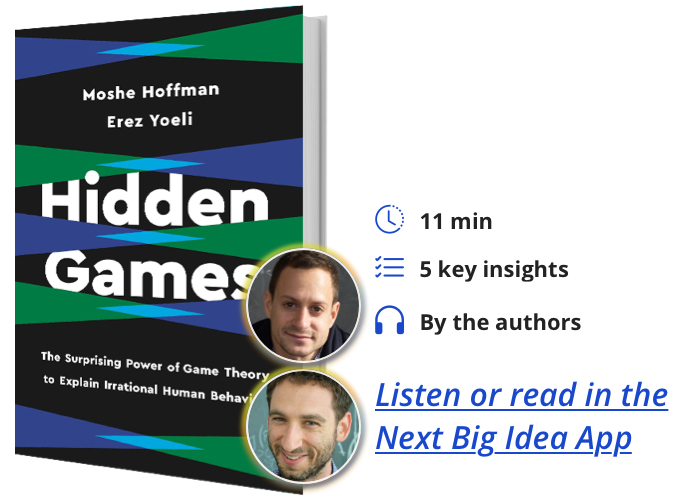 Hidden Games: The Surprising Power of Game Theory to Explain Irrational Human Behavior
By Moshe Hoffman and Erez Yoeli
Two MIT economists use game theory to explain our most puzzling behavior, from the mechanics of Stockholm syndrome and internalized misogyny to why we help strangers and have a sense of fairness. Listen to our Book Bite summary, read by co-authors Moshe Hoffman and Erez Yoeli, in the Next Big Idea App
The Loop: How Technology Is Creating a World Without Choices and How to Fight Back
By Jacob Ward
This eye-opening narrative journey into the rapidly changing world of artificial intelligence reveals the dangerous ways AI is exploiting the unconscious habits of our minds—and the real threat it poses to humanity. Listen to our Book Bite summary, read by author Jacob Ward, in the Next Big Idea App
Journey of the Mind: How Thinking Emerged from Chaos
By Ogi Ogas and Sai Gaddam
Two neuroscientists share the cutting-edge mathematical basis for consciousness, language, and the self. They show how a "unified theory of the mind" can explain the mind's greatest mysteries―and offer clues about the ultimate fate of all minds in the universe. Listen to our Book Bite summary, read by co-authors Ogi Ogas and Sai Gaddam, in the Next Big Idea App
To enjoy Book Bites from anywhere, download the Next Big Idea app today: