"That's just how I am." You may have heard someone say this while defending their not-great behavior, or you may have even said it to yourself with a little shrug. It's the perfect way to absolve oneself of responsibility, because after all, people can't change their core personalities.
Or can they? The latest science is showing that actually, there are ways we can alter our fundamental habits and character traits. So if you'd like to change something about yourself—or if you know someone else who wants to change—we recommend checking out the five excellent books below.
Download the Next Big Idea App for "Book Bite" summaries of hundreds of new nonfiction books like these.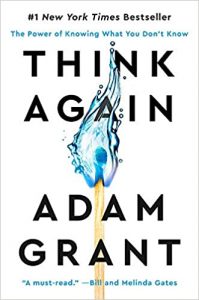 Think Again: The Power of Knowing What You Don't Know
By Adam Grant
Wharton psychologist Adam Grant offers bold ideas and rigorous evidence to show how we can embrace the joy of being wrong, encourage others to rethink topics as wide-ranging as abortion and climate change, and build schools, workplaces, and communities of lifelong learners.



  Listen to our "Book Bite" summary in the app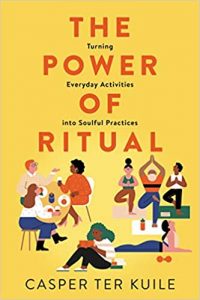 The Power of Ritual: Turning Everyday Activities into Soulful Practices
By Casper ter Kuile
In America and around the world, it's no secret that many people are struggling to find fulfillment in traditional organized religion. But Harvard Divinity School Fellow Casper ter Kuile believes that whether you're religious or not, you can design personal rituals for your life, rituals that add joy and meaning to everyday experiences.



  Listen to our "Book Bite" summary in the app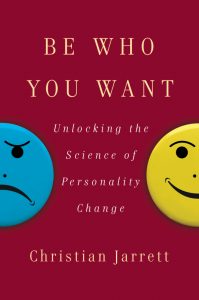 Be Who You Want: Unlocking the Science of Personality Change
By Christian Jarrett
"Life isn't about finding yourself," George Bernard Shaw once said. "Life is about creating yourself." In Be Who You Want, cognitive neuroscientist Christian Jarrett shares research-backed advice for turning Shaw's words into action, showing how anyone can change their personality to become more emotionally stable, extraverted, open-minded, and more.



  Listen to our "Book Bite" summary in the app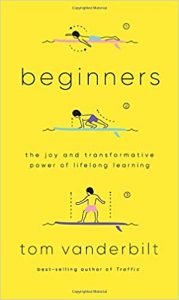 Beginners: The Joy and Transformative Power of Lifelong Learning
By Tom Vanderbilt
When we're kids, we constantly try new hobbies, sports, and activities. So why do we stop trying new things in adulthood? In Beginners, acclaimed journalist Tom Vanderbilt contends that you're never too old to learn something new.



  Listen to our "Book Bite" summary in the app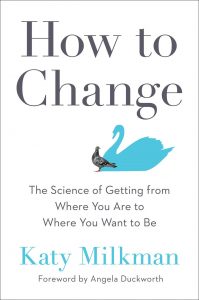 How to Change: The Science of Getting from Where You Are to Where You Want to Be
By Katy Milkman
Wharton professor Katy Milkman shares strategic methods for identifying and overcoming common barriers to change, such as impulsivity, procrastination, and forgetfulness. Whether you're a teacher or coach trying to change someone else or simply trying to change yourself, this is a science-based blueprint for achieving your goals.



  Listen to our "Book Bite" summary in the app
To enjoy Book Bites from anywhere, download the Next Big Idea app today: