When we think about climate change, we usually think of rising sea levels, more frequent storms, and an abbreviated ski season. But perhaps even more pressing is climate change's effect on food.
That's right, before long you'll actually be able to taste our planet warming up. So what should we expect? What does the future look like for our favorite food? Check out the five eye-opening reads below to find out.
Download the Next Big Idea App for "Book Bite" summaries of hundreds of new nonfiction books like these—all prepared and read by the authors themselves.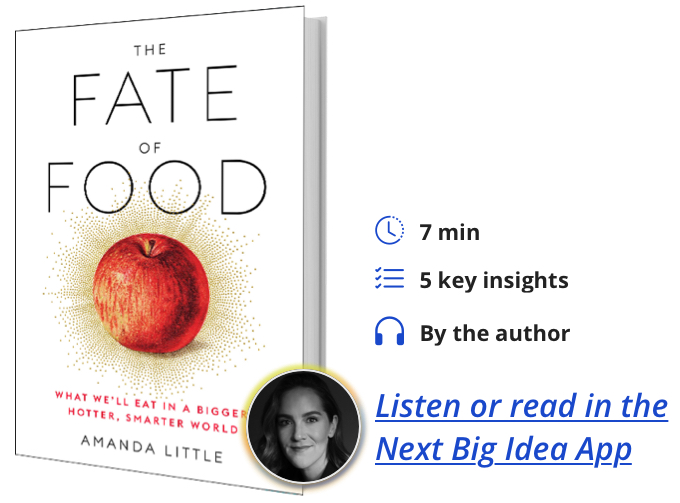 The Fate of Food: What We'll Eat in a Bigger, Hotter, Smarter World
By Amanda Little
A Vanderbilt University professor dives into the sustainable food revolution to reveal the surprising truth about what we'll be eating in a hotter and more populous future. Listen to our Book Bite Summary, read by author Amanda Little, in the Next Big Idea App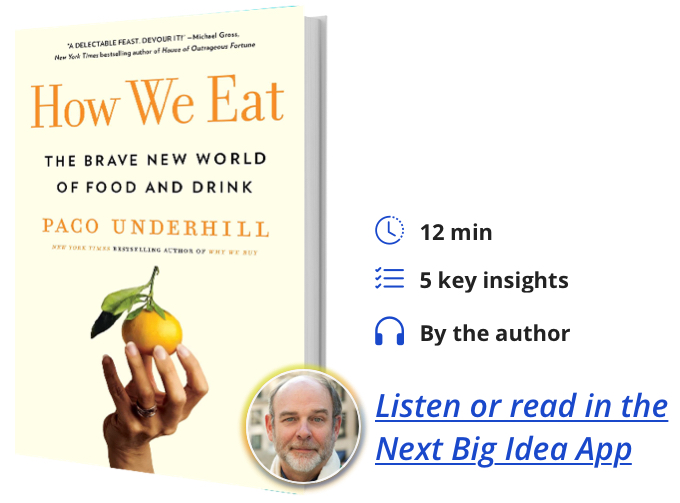 How We Eat: The Brave New World of Food and Drink
By Paco Underhill
A timely exploration of how our food—from where it's grown to how we buy it—is in the midst of a transformation, showing how this is our chance to do better—for us, for our children, and for our planet. Listen to our Book Bite Summary, read by author Paco Underhill, in the Next Big Idea App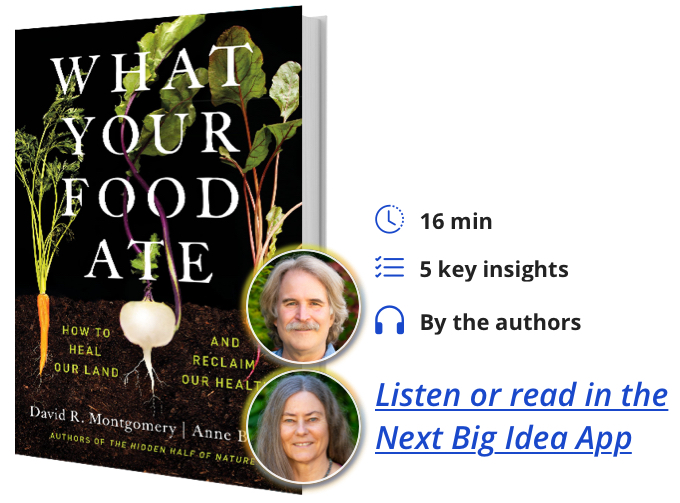 What Your Food Ate: How to Heal Our Land and Reclaim Our Health
By Anne Biklé and David Montgomery
The roots of good health start on farms. What Your Food Ate marshals evidence from recent and forgotten science to illustrate how the health of the soil ripples through to that of crops, livestock, and ultimately us. Listen to our Book Bite Summary, read by co-author Anne Biklé, in the Next Big Idea App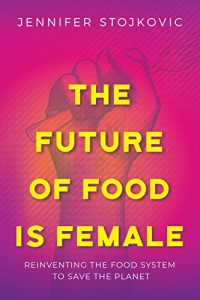 The Future of Food Is Female: Reinventing the Food System to Save the Planet
By Jennifer Stojkovic
This collection features the never-before-told stories of fifteen CEOs, venture capitalists, scientists, and trailblazers, across continents and backgrounds, who are reinventing our food system and saving the planet. View on Amazon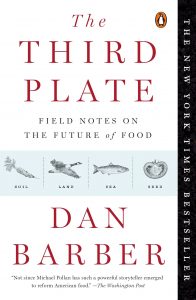 The Third Plate: Field Notes on the Future of Food
By Dan Barber
Looking to the detrimental cooking of our past, and the misguided dining of our present, an acclaimed chef points to a future "third plate": a new form of American eating where good farming and good food intersect. View on Amazon
To enjoy Book Bites from anywhere, download the Next Big Idea app today: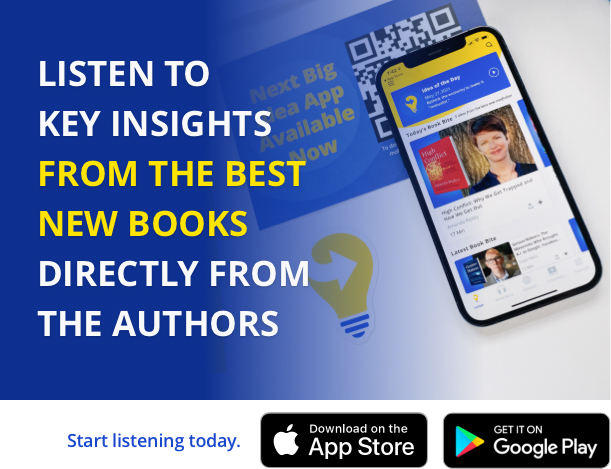 When you buy through our Amazon links, the Next Big Idea Club may earn an affiliate commission.