If you're reading this, two things are probably true: One, you have a habit of procrastinating from time to time. And two, you're probably procrastinating right now—after all, you could be buckling down and getting to work, but here you are, reading about this bothersome habit of yours.
But that's perfectly alright; this is a judgment-free zone. In fact, we agree that procrastination is a tricky pattern to break, one that requires a bit of research and dedicated attention to do it right. So with that in mind, we recommend checking out the five books below—even if it means putting off your other tasks until tomorrow.
Download the Next Big Idea App for "Book Bite" summaries of hundreds of new nonfiction books like these.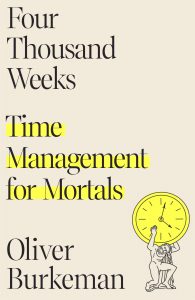 Four Thousand Weeks: Time Management for Mortals
By Oliver Burkeman
At best, we all get about four thousand weeks of life. Drawing on the insights of both ancient and contemporary philosophers, psychologists, and spiritual teachers, a Guardian columnist delivers an entertaining, humorous, practical, and ultimately profound guide to time and time management. Listen to our Book Bite summary, read by author Oliver Burkeman, in the Next Big Idea App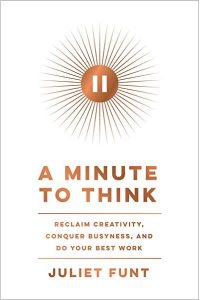 A Minute to Think: Reclaim Creativity, Conquer Busyness, and Do Your Best Work
By Juliet Funt
Whether you are an individual trying to build a more sane and humane flow of daily work, a team that wants new levels of efficiency and effectiveness, or an entire organization changing your culture toward thoughtfulness, this book will lead you there. Listen to our Book Bite summary, read by author Juliet Funt, in the Next Big Idea App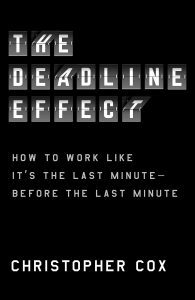 The Deadline Effect: How to Work Like It's the Last Minute―Before the Last Minute
By Christopher Cox
A longtime magazine editor explains how readers can understand the psychological underpinnings of expectations and time, the dynamics of teams and customers, and techniques for using deadlines to make better, more assured decisions. Listen to our podcast episode featuring author Christopher Cox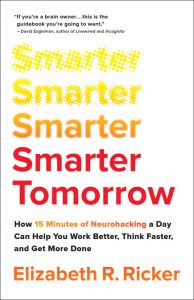 Smarter Tomorrow: How 15 Minutes of Neurohacking a Day Can Help You Work Better, Think Faster, and Get More Done
By Elizabeth Ricker
Join an MIT and Harvard-trained brain researcher as she tests various neurohacking techniques, ultimately allowing her to sharpen her memory, increase her attention span, boost her mood, and clear her brain fog. Listen to our Book Bite summary, read by author Elizabeth Ricker, in the Next Big Idea App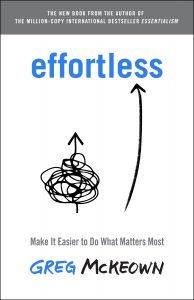 Effortless: Make It Easier to Do What Matters Most
By Greg McKeown
We've been conditioned to believe that if we want to overachieve, we have to overexert, overthink, and overdo. That if we aren't perpetually exhausted, we're not doing enough. But Effortless proposes a better, healthier way forward, one in which it's easier than ever to do the things that really matter. Listen to our Book Bite summary, read by author Greg McKeown, in the Next Big Idea App
To enjoy Book Bites from anywhere, download the Next Big Idea app today: