Especially for those of us with big dreams, not everyone believes we'll "make it." Sometimes, we may not even believe it ourselves. But overcoming doubt is an essential part of any successful person's life—and if you're ready to buckle down, hustle hard, and prove the naysayers wrong, we recommend checking out the six remarkable books below.
Download the Next Big Idea App for "Book Bite" summaries of hundreds of new nonfiction books like these, read by the authors themselves.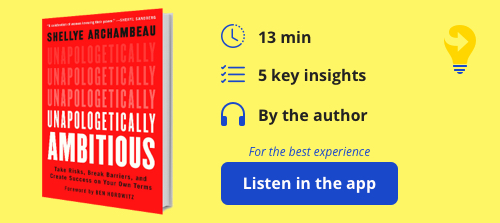 Unapologetically Ambitious: Take Risks, Break Barriers, and Create Success on Your Own Terms
By Shellye Archambeau
Full of empowering wisdom from one of Silicon Valley's first female African American CEOs, this inspiring leadership book offers a blueprint for how to cultivate a family, bring your full self to work, and achieve your professional goals. Listen to our Book Bite summary, read by author Shellye Archambeau, in the Next Big Idea App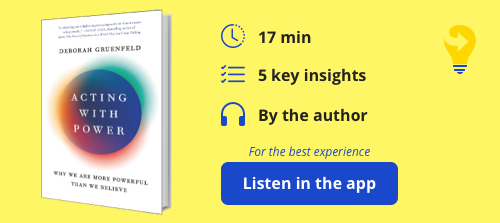 Acting with Power: Why We Are More Powerful Than We Believe
By Deborah Gruenfeld
We tend to believe that power belongs to the person with the loudest voice or the highest salary. But in Acting with Power, a Stanford psychologist shows how we can all discover our own power, and how to use it wisely. Listen to our Book Bite summary, read by author Deborah Gruenfeld, in the Next Big Idea App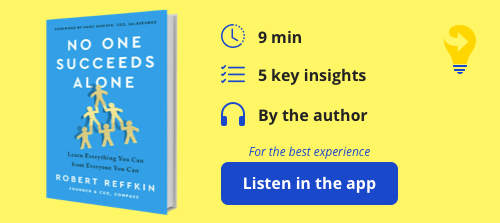 No One Succeeds Alone: Learn Everything You Can from Everyone You Can
By Robert Reffkin
The inspirational story of Compass CEO Robert Reffkin, whose mother, mentors, and search for belonging taught him valuable lessons that anyone with a dream can put into action today to improve their own quality of life. Listen to our Book Bite summary, read by author Robert Reffkin, in the Next Big Idea App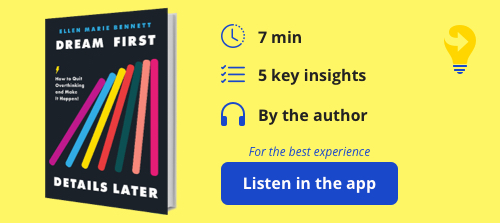 Dream First, Details Later: How to Quit Overthinking & Make It Happen!
By Ellen Marie Bennett
The author shares her incredible journey from young line cook to the founder and CEO of Hedley & Bennett, an apron and kitchen gear brand that outfits the world's best chefs. Her guidebook will help anyone who's procrastinating on a goal, career change, or business idea to stop the obsessive worrying and leap into action. Listen to our Book Bite summary, read by author Ellen Marie Bennett, in the Next Big Idea App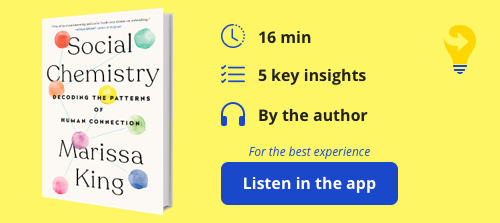 Social Chemistry: Decoding the Patterns of Human Connection
By Marissa King
As we begin to emerge from our socially-distanced hibernation, we may struggle a bit with activities like networking, making small talk, or reconnecting with friends in person. Fortunately, a Yale professor is here to show us how to build better relationships in both our personal and professional lives. Listen to our Book Bite summary, read by author Marissa King, in the Next Big Idea App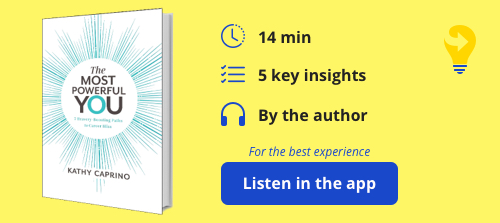 The Most Powerful You: 7 Bravery-Boosting Paths to Career Bliss
By Kathy Caprino
An acclaimed leadership coach helps women identify the seven most damaging power gaps that are holding them back from success, outlining the key steps you can take to become the true author of your life and reach your highest goals. Listen to our Book Bite summary, read by author Kathy Caprino, in the Next Big Idea App
To enjoy Book Bites from anywhere, download the Next Big Idea App today: