Did you ever have a favorite teacher in school, one who made it cool to be smart? Maybe they demonstrated a mind-blowing science experiment, or brought Shakespeare to life like you'd never seen before. Whoever it was, they showed you that when it comes to brains, big is beautiful.
While many of us are out of school now, there are still people out there who make intelligence cool—and show us how we can become smarter ourselves. If you're looking to rediscover that sense of cerebral excitement, check out the five stellar reads below.
Download the Next Big Idea App for "Book Bite" summaries of hundreds of new nonfiction books like these.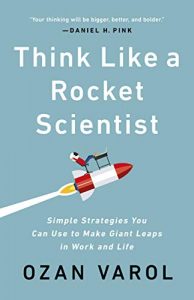 Think Like a Rocket Scientist: Simple Strategies You Can Use to Make Giant Leaps in Work and Life
By Ozan Varol
A former rocket scientist reveals nine simple strategies from rocket science that you can use to reach your goals—whether it's landing your dream job, accelerating your business, learning a new skill, or creating the next breakthrough product. Listen to our Book Bite summary, read by author Ozan Varol, in the Next Big Idea App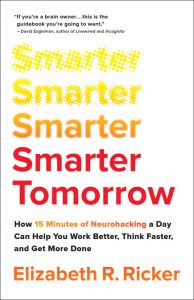 Smarter Tomorrow: How 15 Minutes of Neurohacking a Day Can Help You Work Better, Think Faster, and Get More Done
By Elizabeth Ricker
Join an MIT and Harvard-trained brain researcher as she tests various neurohacking techniques, ultimately allowing her to sharpen her memory, increase her attention span, boost her mood, and clear her brain fog. Listen to our Book Bite summary, read by author Elizabeth Ricker, in the Next Big Idea App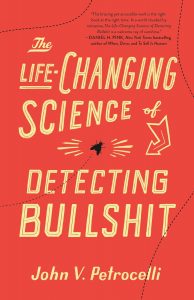 The Life-Changing Science of Detecting Bullshit
By John Petrocelli
Expanding upon his viral TEDx Talk, a psychology professor and social scientist reveals the critical thinking habits you can develop to recognize and combat pervasive false information that harms society. Listen to our Book Bite summary, read by author John Petrocelli, in the Next Big Idea App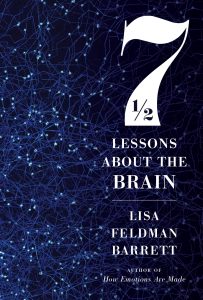 Seven and a Half Lessons About the Brain
By Lisa Feldman Barrett
A renowned neuroscientist reveals where brains came from, how they're structured, and how yours works in tandem with other brains to create everything you experience. Listen to our Book Bite summary, read by author Lisa Feldman Barrett, in the Next Big Idea App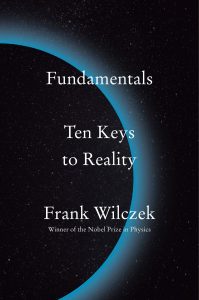 Fundamentals: Ten Keys to Reality
By Frank Wilczek
A Nobel laureate shares a simple yet profound exploration of reality. With an infectious sense of joy, he investigates the ideas that form our understanding of the universe, such as time, space, matter, energy, complexity, and complementarity. Listen to our Book Bite summary, read by author Frank Wilczek, in the Next Big Idea App
To enjoy Book Bites from anywhere, download the Next Big Idea App today: