Whether you feel ignored at work or unappreciated in a relationship, there are few feelings more unsettling than powerlessness. It's a vicious cycle: We don't stand up for ourselves because we feel powerless, and we feel powerless because we don't stand up for ourselves.
Fortunately, a handful of brilliant thinkers are here to break that cycle. They've written five inspiring books that show how anyone can claim their power in any situation—and achieve more than they ever thought possible.
Download the Next Big Idea App for "Book Bite" summaries of hundreds of new nonfiction books like these.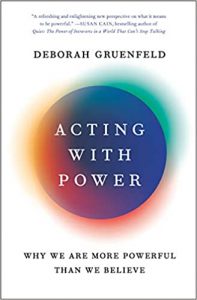 Acting with Power: Why We Are More Powerful Than We Believe
By Deborah Gruenfeld
We tend to believe that power belongs to the person with the loudest voice or the highest salary. But in Acting with Power, a Stanford psychologist shows how we can all discover our own power, and how to use it wisely. Listen to our Book Bite summary, read by author Deborah Gruenfeld, in the Next Big Idea App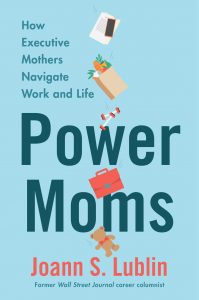 Power Moms: How Executive Mothers Navigate Work and Life
By Joann S. Lublin
A retired Wall Street Journal editor and mother compares two generations of women—boomers and GenXers—to examine how each navigates the emotional and professional challenges involved in juggling managerial careers and families. Listen to our Book Bite summary, read by author Joann S. Lublin, in the Next Big Idea App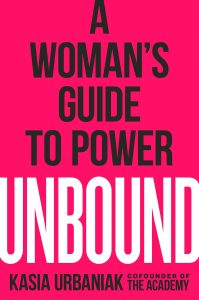 Unbound: A Woman's Guide to Power
By Kasia Urbaniak
Whether you're getting crystal clear on exactly what you want, or turning the tables on a man who has shut you down, Urbaniak's experiences as a dominatrix and a Taoist nun will help teach women to stand for themselves in every interaction. Listen to our Book Bite summary, read by author Kasia Urbaniak, in the Next Big Idea App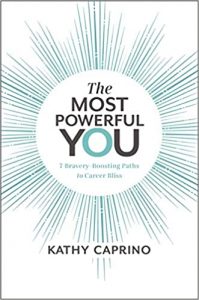 The Most Powerful You: 7 Bravery-Boosting Paths to Career Bliss
By Kathy Caprino
An acclaimed leadership coach helps women identify the 7 most damaging power gaps that are holding them back from success, outlining the key steps you can take to become the true author of your life and reach your highest goals. Listen to our Book Bite summary, read by author Kathy Caprino, in the Next Big Idea App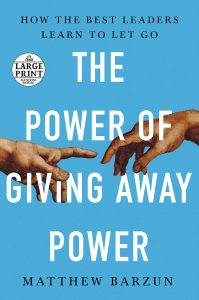 The Power of Giving Away Power: How the Best Leaders Learn to Let Go
By Matthew Barzun
Some leaders do what most leaders dread—they give away power. That's how Visa reimagined how we pay for things, how Wikipedia beat the richest company in the world, and how Barack Obama and his grassroots team revolutionized political campaigning. Listen to our Book Bite summary, read by author Matthew Barzun, in the Next Big Idea App
To enjoy Book Bites from anywhere, download the Next Big Idea App today: